Colors of Wolfsburg - traditions, festivals, mentality and lifestyle
Wolfsburg is an old city with lots of interesting attractions and fascinating history. It has many interesting features that never cease to amaze foreign guests. The most favorite holiday of all locals is Christmas, for which they begin to prepare a few weeks before the holy date. The grandiose Weihnachtsmarkt fair opens in the market square near the City Hall a month before the holiday. Here you can buy interesting Christmas gifts, sweets and children's toys.
Wolfsburg will not disappoint its guests with its choice of entertainment. The whole family should definitely visit the Science Center Phaeno. All the expositions of this museum are …
Open
These pre-holiday days are the happiest time for children because along with colorful fairs there is a huge number of rides and playgrounds in the city. While kids are trying out the rides in action, parents can taste festive drinks and treats at the nearest cafe.
One of the most unusual toys that can be found at Christmas fairs is Advent Kalendar. This is a flat cardboard box made in the shape of a house with many windows. Candies are placed inside the box, which can only be opened on the day indicated on the first window. The child should open one window and eat a candy every day. When the chocolates in the box run out, the long-awaited Christmas will come. Such original calendars are very popular among locals, they can be seen in every home. Copyright www.orangesmile.com
Local cuisine is characterized by an abundance of game dishes, a variety of meat delicacies and sausages. Fish dishes are equally popular, carp is considered the most common type of fish. …
Open
Another striking distinction of Wolfsburg is the abundance of rabbits in local parks. In the evenings, they can be seen literally at every turn. Animals are accustomed to people and are absolutely not afraid of passers-by. They live literally everywhere: rabbit holes can be found under every bush. According to one of the versions, rabbits are attracted by an abundance of greenery. Indeed, the city and its surroundings accommodate a huge number of parks and nature reserves. However, it's almost impossible to see stray dogs on the streets, which is another distinctive feature of the city.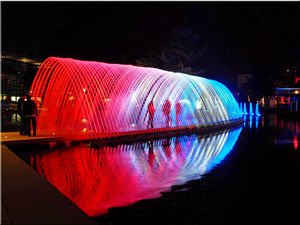 Those who're going to spend a lot of time walking should take into account that there are absolutely no directional signs on most streets. It's best to buy a map at the travel agency to make traveling much easier. It's not so easy to understand the local public transport system. Buses run around the city not on the schedule, while some of the routes may differ from that indicated in the guidebook.
Wolfsburg is known as a major industrial center with Volkswagen's largest manufacturing plant as its main attraction. Guided tours of the plant are organized for all comers. Curious visitors …
Open
Wolfsburg is famous for two things: firstly, this is headquarters of the global automotive brand (Volkswagen), and secondly, the eponymous football club based here. Besides that, the city is known for its industry. Locals are distinguished by modesty and restraint - even if they have something to be proud of (for example, victories of their football team), they will never brag about it. But since they are used to see quite a lot of tourists visiting their hometown, they are always ready to help - that's where they're not going to restrain themselves. An important nuance - local people will be more willing to help if they hear at least a few words in German.
Straightforwardness and a bit of criticism are some other distinctive features of local residents. They like to complain a bit about life, sometimes can't take hints, so try to speak with them straightforwardly. Surprises are not in the norm here - no one ever comes without an invitation, as surprises frighten local people like nothing else. This is due to another trait - namely, the love for planning and strict adherence to the plan. Speaking about Wolfsburg cuisine, it is worth noting that people here are fond of tasty and hearty food, so gastronomic traditions include an abundance of meat and vegetables.
The famous Autostadt Amusement Park opened in 2000 remains one of the tourists' most favorite leisure zones. The theme park is located on the territory of the Volkswagen automobile plant and …
Open
The most famous festival taking place in Wolfsburg is the Bulli Sommer Festival. It is held on the Allerpark's stage at the beginning of hot August for four fun-filled days. This is nothing but a festival of fun whose program includes such activities as outdoor recreation and beach sports (volleyball, wakeboarding, tightrope walking). The event is completely free of charge, so its visiting is a great idea for those wishing to have fun and spend time in nature. The hero of the day is Volkswagen Bulli, one of the most recognizable models in the history of the automotive industry.
The name of another automobile related festival is Movimentos. It starts in the middle of April and ends in early June, in Autostadt complex. The audience can expect a very rich program - music, dance and theater performances, poetry evenings, shows, and lectures. The festival is attended by famous German stars, so it attracts the attention of many visitors.
1. Currency exchange is quite problematic in the city. Exchange offices in banks are quite rare. They can be found near the railway station or at the airport, but it's still best to exchange …
Open
Locals are also fond of hard music, which is confirmed by holding Break Your Neck Festival. The time of the event is mid-January, and the venue is Hallenbad - Kultur am Schachtweg on Schachtweg 31. Among the festival's headliners are the most popular and famous bands playing in the genre of thrash metal. Their names alone will make all fans of informal music shudder, so this festival is an excellent option strongly recommended to all metalheads.
In the summer, at the end of June, there is another metal festival. It is about Metal Frenzy Open Air. The festival takes place near Wolfsburg in the city of Gardelegen. Here you can mainly hear hard rock music. Among its headliners, there are also eminent bands, although not as many of them as at the above-mentioned festival. The thing is that the goal of Metal Frenzy Open Air's organizers is to acquaint fans of severe hard music with new and talented names in music. More specifically, the festival takes place on Magdeburger Landstraße 20 near Gardelegen-Letzlinger Forst.

This guide to traditions and festivals in Wolfsburg is protected by the copyright law. You can re-publish this content with mandatory attribution: direct and active hyperlink to
www.orangesmile.com
.
City tours, excursions and tickets in Wolfsburg and surroundings
Reference information
Cathedrals and basilicas near Wolfsburg
♥ Stiftskirche St. Servatius, Quedlinburg, 74.8 km from the center.
On the map
Photo
Survived castles around Wolfsburg
♥ Castle 'Fallersleben Castle' , 4.9 km from the center.
On the map
Photo
♥ Castle 'Gifhorn Castle' , 17.8 km from the center.
On the map
Photo
♥ Castle 'Brunswick Palace' , 25 km from the center.
On the map
Photo
♥ Castle 'Konradsburg' , 47.8 km from the center.
On the map
Photo
♥ Castle 'Huysburg' , 53.7 km from the center.
On the map
Photo
♥ Castle 'Harzburg' , 61.8 km from the center.
On the map
Photo
♥ Castle 'Hasserode Castle' , 65.9 km from the center.
On the map
Photo
Car rental on OrangeSmile.com

Thailand Relaxes Its COVID-19 Policy
New Year events in Thailand are likely to bring more people this year because everyone is tired of lockdowns and craving normal life. Many tourists, who book hotels in Pattaya, Krabi, or Phuket for the holiday season, also want to participate. As champagne has become an essential drink for New Year celebrations, the question regarding alcohol consumption comes to mind. The government allowed serving alcoholic drinks during the New Year countdown but only open-air cafes and restaurants with good ventilation will be permitted to do this until 1 am on 1 January 2022. This rule is nationwide.
Read this
29.06.2022
Colors of Wolfsburg in photos
Search for popular touristic sites on Wolfsburg map
Traditions and festivals in cities around Wolfsburg
Cityguide on traditions, mentality and lifestyle of people in Wolfsburg. Learn the best periods to visit Wolfsburg to discover its soul - authentic festivals, events and celebrations. We will also reveal the interesting habits, attitude towards the world and to tourists in Wolfsburg.