Shopping in Wolfsburg - authentic goods, best outlets, malls and boutiques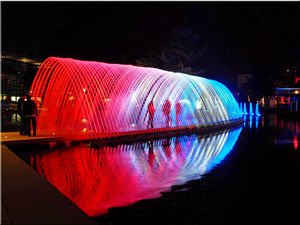 Wolfsburg is known to many travelers for its first-class outlets. One of the most attractive is Designer outlets. It houses 45 shops of the most popular world brands. High-quality things can be bought at a discount to 50%. Lovers of Bally and Tommy Hilfiger brands like to make purchases here. You will find excellent pavilions with shoes, as well. Fashionable Diesel jeans cost around 50 euros, ladies will be delighted by a huge choice of fashionable dresses, blouses, and accessories.
Wolfsburg is known as a major industrial center with Volkswagen's largest manufacturing plant as its main attraction. Guided tours of the plant are organized for all comers. Curious visitors …
Open
Tcdi shop is very popular with budget travelers. Although it positions itself as a store of non-food items, tourists can get a lot of useful and irreplaceable things. Socks, children's toys, shampoos, and soaps - in this store there are no goods that would cost more than 5 euros.
Anyone who follows modern fashion and tries to shop only in the most prestigious stores will be interested in visiting C & A Wolfsburg trading pavilion. It presents both men's and women's clothing of C & A Mode brand. A significant part of the goods will please with affordable prices. Excellent jeans will cost less than 20 euros, and for 25 euros ladies can choose excellent tunics. In addition to clothing items, the store has a worthy choice of accessories: belts, costume jewelry, hair accessories and other small things that will help to create a unique appearance. Copyright www.orangesmile.com
The famous Autostadt Amusement Park opened in 2000 remains one of the tourists' most favorite leisure zones. The theme park is located on the territory of the Volkswagen automobile plant and …
Open
Continue to choose high-quality clothing of German brands at Kik store, that offers men's and women's clothes with huge discounts. Men will be able to choose great jackets and shirts at a cost less than 5 euros, ladies will appreciate blouses and tunics for 10 euros. All the goods presented in the store are of high quality.
Travelers who prefer walking around modern shopping centers will like City Galerie complex. This huge mall presents shops of clothing and footwear of famous European brands, as well as cosmetics, jewelry and sports stores. It has excellent conditions for recreation. There are many restaurants and cafes in it.
1. Currency exchange is quite problematic in the city. Exchange offices in banks are quite rare. They can be found near the railway station or at the airport, but it's still best to exchange …
Open
For quality German textiles go to WKS center, which is especially popular with ladies. They will pick up chic home suits, new swimsuits, and fashionable underwear, as well as quality clothes for children. The level of prices in the store is quite high, which is fully compensated by the highest quality of goods.
Not far from the railway station is a popular Markthalle complex. It is in demand not only among tourists but also among local residents. The mall houses several excellent grocery stores. At moderate prices they sell excellent national delicacies, which can not be found anywhere else in the city.
Young travelers and those who like unusual gifts should visit Mik store. It offers customers funny souvenirs and toys for just one euro. They have funny figurines, mugs, and ashtrays, as well as nice plush toys that will cost about 3 euros.
The prestigious Wolfsburg Hotel Innside by Melia Wolfsburg attracts guests with not only an impeccable quality of service, but also with its original designer setting. Its rooms are …
Open
Men will definitely like Schnobel store.It specializes in selling German knives. Well-known Victorinox knives are sold here. You can choose an excellent tourist knife for just 10 - 20 euros. This store is often visited by collectors, they have chic collectible variants.

This guide to shopping in Wolfsburg is protected by the copyright law. You can re-publish this content with mandatory attribution: direct and active hyperlink to
www.orangesmile.com
.
City tours, excursions and tickets in Wolfsburg and surroundings
Reference information
Designer outlets in Wolfsburg and nearby
♥ Outlet 'Designer Outlets Wolfsburg' An der Vorburg 1 Wolfsburg 38440 Germany, 0.8 km from Wolfsburg.
On the map
♥ Outlet 'DESIGNER OUTLET NEUM' Oderstrasse Neum 24539 Germany, 187.9 km from Wolfsburg.
On the map
Car rental on OrangeSmile.com

Expo 2020 in Dubai Was Visited by More Than 7 Million Visitors
If you haven't visited this event yet, there is still time to book a hotel in Dubai because Expo 2020 Dubai runs until 31 March 2022. People who are unable to visit the emirate can make a virtual tour on the Expo 2020 website. By the way, the virtual visitation has already reached 31.6 million by the end of December.
Read this
23.03.2023
Photogallery of Wolfsburg best places
Search for shopping areas, streets, boutiques and supermarkeets on Wolfsburg map
Shopping advices for the whole region around Wolfsburg
Shopping advices for Wolfsburg. The best spots for buying designer clothes and local delicacies from Germany - shops, galleries, boutiques and outlets. We provide you with the shopping streets map, so you can plan your efficient shopping routes, while hunting for authentic souvenirs, goods, drinks, shoes and clothes in Wolfsburg.