Sightseeing in Wolfsburg - what to see. Complete travel guide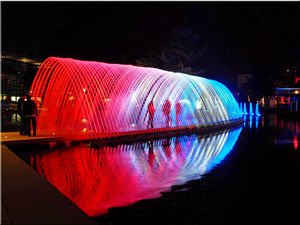 Wolfsburg is a city located in Germany, in Lower Saxony (Niedersachsen), on Mittellandkanal that is south to the old riverbed of the Aller River.
The population of the city estimated 121 thousand of people in 2010. This makes Wolfsburg one of the largest cities in Germany.
The city is also known as the base of the local football club Wolfsburg and a hockey club "Grizzly Adams Wolfsburg".
Wolfsburg is also famous by its Auto City – a museum-like exhibition that was built in 2000. Here you can also visit "House of Time" museum that shows an exposition from 80 cars of the famous concern. Moreover, you can see the products as well as newest developments of VW and other manufacturers that are included into the concern. These are vehicles manufactured under the brands Skoda, Audi, Lamborghini, and Bentley. All cars are exhibited in two huge "auto cylinders" made of glass. The cylinders are 42 meters high. Visitors of Auto City can also see amazing attractions and "stunt man" tricks made on Volkswagen automobiles. Finally, you can make a walk on an amazing park with fountains, channels and man-made hills. By the way, if you get a desire to get a new vehicle, you can also do it here. Copyright www.orangesmile.com
The prestigious Wolfsburg Hotel Innside by Melia Wolfsburg attracts guests with not only an impeccable quality of service, but also with its original designer setting. Its rooms are …
Open
The city is not deprived of historical sites. You can see the beautiful castle of medieval architecture - the Wolfsburg Castle here. This luxury castle of the 15th century is an architectural masterpiece in the Renaissance style. For many years, it has been a permanent venue for interesting cultural events. In the castle there is an art gallery, which often hosts exhibitions of contemporary painters. In addition, part of the castle is the Institute of Photography, and often it hosts various festivals. The castle of Wolfsburg and its surrounding garden can be safely called one of the most romantic places in the city. Newlyweds often arrange a wedding photo session here.
History lovers will also like the Neuhaus Castle. This impregnable castle was built in 1372 and is located on the slope of a rocky cliff. Excursion to this castle necessarily includes a walk through the picturesque surroundings, during which you can see interesting natural attractions. The majestic medieval castle has a very interesting history. For hundreds of years, it belonged to notable dukes. After the end of the Second World War, an orphanage was opened in the castle, which lasted until 1980. Now in the historic building, there are offices of various state institutions.
The most prestigious and famous hotel outside of the city of Wolfsburg is The Ritz-Carlton. This designer hotel offers customers 170 luxury rooms to choose from, with the minimum area being …
Open
Wolfsburg is famous not only for its historical monuments, but also for first class entertainment facilities, among which is the BadeLand water park. It is a huge entertainment complex, on the territory of which besides the water park itself, are a lot of attractions. There is a luxurious spa, in which there are more than ten kinds of saunas. In the water park, there is a huge selection of attractions for adults and children of different ages. The most extreme attraction is a hill, whose height is more than 100 meters.
The main religious symbol of Wolfsburg is the Church of St. Anne which was built as far back as the 13th century. For hundreds of years, this church was repeatedly reconstructed. Nevertheless, it managed to preserve a number of primordial elements and features. In the immediate vicinity of the church is an old cemetery, which today is also of great interest from an architectural point of view.

This guide to iconic landmarks and sights of Wolfsburg is protected by the copyright law. You can re-publish this content with mandatory attribution: direct and active hyperlink to
www.orangesmile.com
.
City tours, excursions and tickets in Wolfsburg and surroundings
Reference information
Survived castles around Wolfsburg
♥ Castle 'Fallersleben Castle' , 4.9 km from the center.
On the map
Photo
♥ Castle 'Gifhorn Castle' , 17.8 km from the center.
On the map
Photo
♥ Castle 'Brunswick Palace' , 25 km from the center.
On the map
Photo
♥ Castle 'Konradsburg' , 47.8 km from the center.
On the map
Photo
♥ Castle 'Celle Castle' , 52.9 km from the center.
On the map
Photo
National and city parks around Wolfsburg
♥ National Park 'Harz' , 73.8 km from the center.
On the map
Photo
Art galleries in Wolfsburg and around
♥ Art museum 'Herzog Anton Ulrich Museum' Braunschweig, 24.8 km from the center.
On the map
Photo
Sights around Wolfsburg from our guide 'Extreme places on Earth'
Mittellandkanal
From the series
"Greatest Man-Made Waterways and Channels"
Check on the map:
Distance from Wolfsburg center - 65.2 km.
The building of the Mittelland Canal took more than 50 years to complete. It is constantly being improved and reconstructed. In 1998 a new aqueduct across the Elbe was built and thus supplemented the structure of the canal. The Mittelland Canal is considered to be the most important architectural object for local residents, so there have been many efforts to preserve its historical appearance. …
Read further

Car rental on OrangeSmile.com

Thailand Relaxes Its COVID-19 Policy
New Year events in Thailand are likely to bring more people this year because everyone is tired of lockdowns and craving normal life. Many tourists, who book hotels in Pattaya, Krabi, or Phuket for the holiday season, also want to participate. As champagne has become an essential drink for New Year celebrations, the question regarding alcohol consumption comes to mind. The government allowed serving alcoholic drinks during the New Year countdown but only open-air cafes and restaurants with good ventilation will be permitted to do this until 1 am on 1 January 2022. This rule is nationwide.
Read this
30.01.2023
Search touristic sites on the map of Wolfsburg
Sightseeing in regions nearby Wolfsburg
All about Wolfsburg, Germany - sightseeings, attractions, touristic spots, architecture, history, culture and cuisine. Prepare your trip together with OrangeSmile.com - find out the 'must see' things in Wolfsburg, which places to visit, which excursions to take, where the breathtaking views are waiting for you. Planning your trip with this travel guide will help your to get the most out of Wolfsburg in few days.