Colors of Braunschweig - traditions, festivals, mentality and lifestyle
Arriving in Braunschweig, you should be prepared for some restraint of the local residents. The reason is their mentality - they do not let strangers get into their souls and will not tell the whole story of their lives to the first person they meet. However, if any tourist needs help, they will gladly give a helping hand. And it's highly appreciated if the traveler speaks German instead of international English - no matter whether he/she has used the grammatical construction or declension properly. It should be taken into account by those wishing to make friends among the locals.
Among attractive Braunschweig hotels worth noting is Frühlings-Hotel occupying a very beautiful historic building in the city center. A well-preserved original finish make the situation in …
Open
Germans are known for their punctuality, and the local people are no exception and in this case. They are forthright, and this is manifested in everything - they directly point to shortcomings, which can often be mistaken for non-constructive criticism. But you should not be offended - it is a common practice here. Also, they do not beat about the bush but talk about their intentions. Therefore, they do not like unexpected surprises - even if they are pleasant. Thus, children will never come to their parents' house without prior notice and vice versa. Even though the family is one of the most important values for the citizens of Braunschweig.
Braunschweig cuisine is characterized by the variety of meat products. Especially popular are Kochwurst sausages, a distinctive feature of which is pre-cooked ingredients, Bregenwurst, sausages with pepper and onions, and Kalwurst traditionally prepared from pork lungs. And it is named so because of Kale or leaf cabbage serving as a garnish. Wedding Soup is something the region is proud of, each town has its own traditional recipe. A very interesting beer is brewed here - Braunschweiger Mumme named so because of a long aging period. All this can be tried in local restaurants to get better acquainted with the local culture. Copyright www.orangesmile.com
Connoisseurs of the traditions of the past will definitely enjoy Ritter St. Georg by Centro Comfort occupying a unique building dating back to the 15th century. In the course of the numerous …
Open
Another interesting option to explore the local culture is, of course, festivals. And their number in Braunschweig is large enough to consider the city worth a visit. Without exaggeration, Schoduvel can be called the most colorful event. At the same time, it is the oldest festival in the whole of Germany. It falls at the end of February, sometimes March (always on Sunday), and central streets of the city serve as the venues. The tradition is connected with the expulsion of demons - it is believed that they are particularly active during this period of time. The program includes a costume parade, theatrical performances, street parties. The holiday is especially liked by children, as people walking along the streets throw all kinds of sweets.
After Schoduvel, it's time for Rosenmontag or Rose Monday marking the beginning of Lent. This is the time when carnival fun ends and strict restrictions begin. A festive mood is everywhere - even though there is no any official day off, few people complain about a long working day - even hard-working Germans need some rest. Therefore, it should be taken into account that today waiters may be somewhat slow, and a security check at the airport may take more time than usual - this has nothing to do with the fact that the locals do not make concessions.
Braunschweig would be a great place for a romantic holiday, and Steigenberger Parkhotel Braunschweig enjoys a well-deserved popularity among couples. The opening of the hotel took place in …
Open
Braunschweig Classix Festival is another wonderful event held twice a year: the first time - in May and June, and the second - between September and November. It is strongly recommended to all classical music fans. The venues for the festival are various locations in Braunschweig - concert halls, philharmonic halls, theaters. Among the participants you can hardly find "no-names" - it is visited by famous and talented musicians, orchestras, and conductors.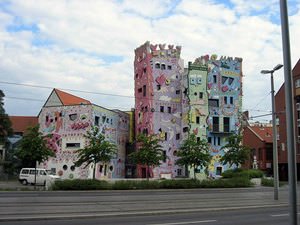 In early June, you can witness such an event as Braunschweiger Masch und Schützenfest. It takes place in the best suitable place - Schützenplatz. This contest is free for everyone who've decided to attend the event and see such a grand spectacle. In addition to the entertainment program, the audience is invited to drink the divine foamy drink. Organizers don't forget about kids who can have fun on any of the rides installed here. Lovers of mystical things would probably go crazy for the story, according to which the festival is cursed - the matter is that it is held on the site of an old Jewish cemetery.
The real attraction of Braunschweig is Schloss Arkaden shopping center. It occupies one of the city's most chic historical buildings. In addition to numerous clothing and footwear stores, it …
Open
Magniefest festival is held in early September. It takes place in the Magniviertel district, which is blocked for traffic for this time, as food courts are installed the road and street music entertained visitors here. The festival is interesting for the fact that during its time you can taste authentic traditional dishes of Lower Saxony, as well as buy hand-made products. Another fair where you can buy goods is associated with the Middle Ages. It takes place on the main city square on Pentecost and usually falls on late May.
In November, one local event draw the attention of mass media. We are talking about Braunschweig Film Festival. This event is dedicated to such genre of cinema as Art house. At this time, cinemas show the audience films of this kind, and filmmakers and actors are fighting for the right to be the best and receive prestigious awards. Another interesting festival is Kultur im Zelt taking place at the end of September in Bürgerpark. Here, visitors to the festival have an opportunity to listen to music, watch movies presented by organizers, and all this is in the open air.
Once this city was a residence of Heinrich der Löwe. Today Braunschweig is a large cultural and economic center in the south-east of Germany. Travellers will definitely like walking on its …
Open
The culmination of the festival year in Braunschweig is Christmas and, of course, the opening of Weihnachtsmarkt (takes place on the central squares - Burgplatz and Platz der Deutschen Einheit). Do not miss your chance to taste traditional local specialties - borecole, Haidesinken, meterbratwurst, and, of course, mulled wine and traditional Braunschweig beer called Mummebier. The fair opens in late November and lasts until Christmas.

This guide to traditions and festivals in Braunschweig is protected by the copyright law. You can re-publish this content with mandatory attribution: direct and active hyperlink to
www.orangesmile.com
.
City tours, excursions and tickets in Braunschweig and surroundings
Reference information
Cathedrals and basilicas near Braunschweig
♥ Dom Mariä Himmelfahrt, Hildesheim, 42 km from the center.
On the map
Photo
♥ Basilika St. Godehard, Hildesheim, 42 km from the center.
On the map
Photo
♥ Stiftskirche St. Servatius, Quedlinburg, 67.5 km from the center.
On the map
Photo
Survived castles around Braunschweig
♥ Castle 'Brunswick Palace' , 0.5 km from the center.
On the map
Photo
♥ Castle 'Fallersleben Castle' , 20.8 km from the center.
On the map
Photo
♥ Castle 'Gifhorn Castle' , 24.8 km from the center.
On the map
Photo
♥ Castle 'Harzburg' , 42.3 km from the center.
On the map
Photo
♥ Castle 'Huysburg' , 47.1 km from the center.
On the map
Photo
♥ Castle 'Celle Castle' , 50.3 km from the center.
On the map
Photo
♥ Castle 'Hasserode Castle' , 51.7 km from the center.
On the map
Photo
Colors of Braunschweig in photos
Search for popular touristic sites on Braunschweig map
Traditions and festivals in cities around Braunschweig
Cityguide on traditions, mentality and lifestyle of people in Braunschweig. Learn the best periods to visit Braunschweig to discover its soul - authentic festivals, events and celebrations. We will also reveal the interesting habits, attitude towards the world and to tourists in Braunschweig.