City break in Wolfsburg. Active leisure ideas for Wolfsburg - attractions, recreation and nightlife
The famous Autostadt Amusement Park opened in 2000 remains one of the tourists' most favorite leisure zones. The theme park is located on the territory of the Volkswagen automobile plant and offers its guests a lot of interesting ways to spend free time. Here there are several museums where you can see the very first cars produced at the factory. In addition to the "House of Time" Museum presenting the first cars collection, there is also a museum devoted to the plant's latest developments. Besides that, the entertainment complex has opened many exciting rides, and it would be interesting for both children and adults to try them out in action. As you can guess, they are all devoted to the automotive theme.
The most prestigious and famous hotel outside of the city of Wolfsburg is The Ritz-Carlton. This designer hotel offers customers 170 luxury rooms to choose from, with the minimum area being …
Open
Near the entertainment center, there is a beautiful park where you can walk along picturesque alleys, admire beautiful fountains and canals flowing here. Wolfsburg has also prepared a suitable place for fans of water entertainment who should definitely visit Badeland Water Park. The most famous attraction of the entertainment center is its 100-meter slide.
A huge number of various rides and swimming pools, a large pool with artificial waves and a luxurious spa - every visitor can find a perfect place to relax. The spa offers 11 types of saunas alone, and the choice of massage and beauty parlors is astonishingly diverse. In the water park, you will find a special recreational zone for visitors with small children. The children's area has miniature slides, fountains, and special playgrounds. In BadeLand you can have a great rest as a family, and to make it even more comfortable, there are several attractive coffee shops and restaurants. Copyright www.orangesmile.com
Wolfsburg is known to many travelers for its first-class outlets. One of the most attractive is Designer outlets. It houses 45 shops of the most popular world brands. High-quality things can …
Open
Shoppers will also have a chance to devote time to their hobby, as Wolfsburg can boast of a huge number of shopping malls and markets. The most popular shopping complex is Designer outlets where 45 shopping pavilions are open. A large selection of clothes and shoes, accessories, tableware, household items, and children's products at dumping prices attract thousands of buyers to Designer outlets every day. Here shoppers can find clothes and shoes from leading world brands and sales up to 50%.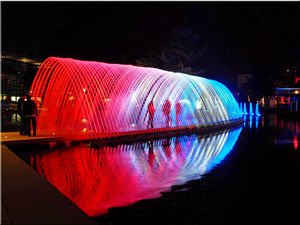 In Wolfsburg, you can also enjoy water activities, including wakeboarding. To do this, you should pay attention to Wakepark. It is one of the best options for the whole family, so if you're traveling as a big group, do not miss this chance and have fun together. Another place of this kind, which is sure to please every family member, is Monkeyman Zipline. In addition, it is a great place to get a considerable dose of adrenaline, which is so lacking in everyday life.
Wolfsburg is a city located in Germany, in Lower Saxony (Niedersachsen), on Mittellandkanal that is south to the old riverbed of the Aller River. The population of the city estimated 121 …
Open
The city has all the conditions for those who like swimming, and the best centers offering this kind of opportunities are Freibad Edesbüttel and Freibad Fallersleben. Active recreation enthusiasts are recommended to explore Lasertag Revolution. It can be very useful, and not only for those preferring games of this kind - laser tag allows to feel refreshment of mind and body, splashing out all negative emotions and getting only good ones. There is also a great place for skateboarders with the simple name of Skatepark.
Such a center as v8 fitness GmbH is designed for people who constantly watch their waistline, even while on vacation. Those who prefer not to play sports themselves but watch how others do it will highly appreciate the local Volkswagen Arena Stadium. The impressions that tourists (just like local residents) get from the game won't leave them for a long time, so it's advised to check which games are scheduled for the next week. The name of another great stadium in Wolfsburg is VfL FußballWeltVfL-FussballWelt. It also hosts interesting games, mostly football matches. Hockey fans go to Eis Arena Wolfsburg to watch their favorite game.
Wolfsburg will not disappoint its guests with its choice of entertainment. The whole family should definitely visit the Science Center Phaeno. All the expositions of this museum are …
Open
Strike Bowling Wolfsburg is a great place to have fun while playing everyone's favorite game over a glass of frothy drink. You can also brighten up your stay in Wolfsburg by visiting centers like Escape tRaum where you can test your wits. It'd be a good idea to walk along the Wasserburg Neuhaus Castle located close to a wonderful pond where you can feed the ducks, which is sure to delight the smallest citizens. Tiergehege Wolfsburg is a good place to do the same as well as watch other animals like rabbits, chickens and roosters, parrots. One of the best places to walk is the Allerpark.
Theater Wolfsburg where interesting theatrical performances are staged should be noted by all fans of cultural activities. They are also encouraged to explore local museums, among which the Phæno Science Center stands out. All fans of the latest technology and interactive exhibits are welcome. In addition to the aforementioned Autostadt, the city also has the Volkswagen Auto Museum where you can see interesting cars, as well as the Werkbesichtigung VW Wolfsburg - a great opportunity to find out how they are made. The Kunstmuseum, as the name implies, awaits those who appreciate art, and the Planetarium will impress space enthusiasts.
Local cuisine is characterized by an abundance of game dishes, a variety of meat delicacies and sausages. Fish dishes are equally popular, carp is considered the most common type of fish. …
Open
Besides the above-mentioned Designer outlets, the city can offer City-Galerie Wolfsburg where you can walk through shopping pavilions and look for some interesting things. The favorite works of art can be bought in the Kunstverein Wolfsburg. The city also has large supermarkets such as ALDI, REWE, Lidl, Mäc Geiz. Near Wolfsburger Schützen- und Volksfest, there is a flea market where you can buy very interesting souvenirs. To relax under the skillful hands of a massage therapist, be sure to visit La Bellezza or Thai Massagesalon Samlee.
Wolfsburg is not a city with lots of nightlife opportunities, but some facilities are still worth visiting. For example, Das Alt-Berlin Bar is designed specifically for beer lovers, Cool Summer Island is for fans of good cocktails, and the best coffee is served in Cuba Lounge Coffee Company. it's a good idea to go to Billard-Cafe AGoGo for those wishing to play billiards and drink a refreshing strong drink, and Gasthaus Wilhein is a kind of multi-purpose institution - everyone will like it. The atmosphere in the bar is somewhat casual and relaxed, which mainly attracts visitors.

This guide on active recreation and leisure in Wolfsburg is protected by the copyright law. You can re-publish this content with mandatory attribution: direct and active hyperlink to
www.orangesmile.com
.
City tours, excursions and tickets in Wolfsburg and surroundings
Reference information
National and city parks around Wolfsburg
♥ National Park 'Harz' , 73.8 km from the center.
On the map
Photo
Amusement parks near Wolfsburg
♥ Amusement park 'Erse-Park' Uetze, 38.2 km from the center.
On the map
Photo
♥ Amusement park 'Freizeitpark Kirchhorst' Isernhagen, 58.5 km from the center.
On the map
Photo
♥ Amusement park 'Erlebniswelt Seilbahnen Thale' Thale, 77.4 km from the center.
On the map
Photo
♥ Amusement park 'Rasti-Land' Salzhemmendorf, 84.6 km from the center.
On the map
Photo
♥ Amusement park 'Serengeti Safaripark' Hodenhagen, 87 km from the center.
On the map
Photo
Michelin-starred restaurants in Wolfsburg
♥ Restaurant 'Chardonnay' Wolfsburg. Type - International. 1.3 km from the center.
On the map
Photo
♥ Restaurant 'Parkhotel Wolfsburg' WOLFSBURG. Type - International. 1.6 km from the center.
On the map
Photo
♥ Restaurant 'Saphir' Wolfsburg-Neuhaus. Type - Creative. 4.8 km from the center.
On the map
Photo
♥ Restaurant 'L'Oliva nera' Fallersleben. Type - Italian. 4.9 km from the center.
On the map
Photo
♥ Restaurant 'La Fontaine' Wolfsburg-Fallersleben. Type - Classic French. 5.3 km from the center.
On the map
Photo
Car rental on OrangeSmile.com

Saudi Arabia to Open 38 Hotels in Diriyah
Diriyah is one of the first mega projects in Saudi Arabia. Hotels and other infrastructure will start opening next year, and all works are expected to end in 2026. The first 18 restaurants in Bujairi Terrace will start operating already in early 2022.
Read this
03.12.2023
Photogallery of picturesque Wolfsburg
Search for active leisure and attraction spots on Wolfsburg map
City break ideas for neighbours of Wolfsburg
Guide to your best city break in Wolfsburg - popular places for recreation and leisure. Things to do during the day in Wolfsburg - attractions, parks, beaches, aquaparks, racing tracks, biking trails or waterski. Recommendations (with addresses, phone numbers and links) where to spend your time in the evening (bars, discos, clubs, etc.). We share some good ideas and the question 'What to do in Wolfsburg?' disappears immediately.