City break in Braunschweig. Active leisure ideas for Braunschweig - attractions, recreation and nightlife
Braunschweig is a great place to spend time actively. There is a lot of entertainment for every taste. Those wishing to go on a cruise or a boat trip along a picturesque river can use the services of Flussgenuss, OkerTour or Bootsverleih Okercabana. In fact, the Oker River washing the city from all sides is one of the best city attractions. The waterfront is definitely a great place to contemplate and find peace of mind. At the same time, from the water, you can admire unbelievably beautiful views of the city.
Braunschweig was severely damaged during the Second World War, when was destroyed a significant part of historic buildings and priceless architectural monuments of the city. The restoration …
Open
Golf Klub Braunschweig e.V. attracts those who are keen on golf or just want to try this type of entertainment. Mini golf is very popular here, and to enjoy it, locals and tourists go to Minigolf Kennel-Golf. Fans of zip-line and outdoor activities go to Monkeyman im Westpark. Tourists who wish to swim are advised to visit such centers as Kennel-Bad, BAD Gliesmarode or Sportbad Heidberg. Gamers who miss Counter-Strike and other shooters should not ignore Laser Rebellion.
People who prefer intellectual games will find everything they need in Braunschweig, including a game to their liking, of course. Thus, Hidden in Braunschweig seems to be an ideal place for experienced escapers, EscapeVenture is sure to draw the attention of those who are crazy about ancient Egyptian themes, Black Mission Area is a good choice for those dreaming about the future, and 99 Ways would be great for everyone - it's quite a universal place with non-trivial riddles and original quests. Such centers as Strike24 and City-Bowlingcenter are designed for bowling players. Copyright www.orangesmile.com
Among attractive Braunschweig hotels worth noting is Frühlings-Hotel occupying a very beautiful historic building in the city center. A well-preserved original finish make the situation in …
Open
Arche Noah Zoo is definitely worth a visit. In particular, if you're traveling with small kids who will be most pleased with camels and tigers, and adults - with the opportunity to have a picnic or visit a cafe serving very tasty food right in the zoo. Abenteuerspielplatz Melverode is another place you should definitely explore when visiting the city with your children. You can also experience rock climbing - just contact Greifhaus Bouldern where both children and adults find something interesting for themselves. A great place to visit with kids is Aquapark Wasserwelt Braunschweig. Family-friendly Westpark is another good option for parents.
Those who do not want to get fat should think about such institutions as Fitnessloft Braunschweig, McFIT Fitnessstudio, Vienna Fitness or Workout Seesen. Travers preferring to spend time watching interesting movies are recommended to visit C1 Cinema Braunschweig. At the same time, those who like watching how other people compete against each other are advised to follow the announcements of EINTRACHT-STADION where interesting games are often held. Shopping lovers will not get bored in Braunschweig as well. Thus, women of fashion will be delighted with the news that there are a lot of boutiques from world-famous brands (H&M, Yves Rocher, New Yorker). The most popular shopping malls are Kohlmarkt and Schloss Arkaden.
Connoisseurs of the traditions of the past will definitely enjoy Ritter St. Georg by Centro Comfort occupying a unique building dating back to the 15th century. In the course of the numerous …
Open
Braunschweig is a great city for those preferring walking around picturesque places. Thus, here you will find beautiful parks where finding peace of mind and distraction from painful thoughts are guaranteed. These are such parks as Prinz-Albrecht-Park, Theaterpark, Heidbergpark, and Schul- und Bürgergarten Doweseeweg. It would be quite interesting to go Botanischer Garten der Technischen Universitat Braunschweig to observe its beautiful flowers. Those who prefer to relax in the skilled hands of a massage therapist or in a sauna should not ignore such establishments as Hamam Braunschwweig and Therapie & Therme am Wall.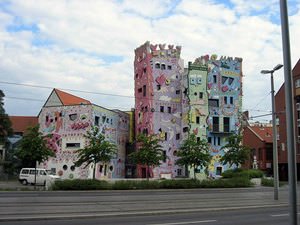 Among the museums of Braunschweig special attention should be paid to Burg Dankwarderode, which, in fact, is a calling card of the city, Herzog Anton Ulrich Museum containing a collection of very interesting artworks, as well as Städtisches Museum Braunschweig, which is of great interest to everyone who is interested in the history of the city and wishes to get closer acquainted with the local culture. Tourists who are fond of railway technologies are advised to visit Lokpark Braunschweig, and Museum Altstadtrathaus is ideal for those who like to explore historical sites.
Braunschweig would be a great place for a romantic holiday, and Steigenberger Parkhotel Braunschweig enjoys a well-deserved popularity among couples. The opening of the hotel took place in …
Open
Nightlife in Brunswick is another niche that should necessarily be explored. Thus, gamblers will find entertainment in Merkur Spielothek, Craft Bier Bar, as you can guess from the name, is designed for beer lovers, those wishing to spend time in a quiet atmosphere go to Sausalitos Braunschweig, and connoisseurs of culinary delights will surely appreciate Eusebia Bar. It would be nice to visit HERMAN's Bar for tourists who prefer good cocktails and wines, while Studio Ost welcomes fans of a casual and relaxed atmosphere. HEAT bar is really hot - the best place for a fun holiday in Braunschweig.

This guide on active recreation and leisure in Braunschweig is protected by the copyright law. You can re-publish this content with mandatory attribution: direct and active hyperlink to
www.orangesmile.com
.
City tours, excursions and tickets in Braunschweig and surroundings
Reference information
National and city parks around Braunschweig
♥ National Park 'Harz' , 54.1 km from the center.
On the map
Photo
♥ National Park 'Hainich' , 132.1 km from the center.
On the map
Photo
Amusement parks near Braunschweig
♥ Amusement park 'Erse-Park' Uetze, 30.8 km from the center.
On the map
Photo
♥ Amusement park 'Freizeitpark Kirchhorst' Isernhagen, 46 km from the center.
On the map
Photo
♥ Amusement park 'Rasti-Land' Salzhemmendorf, 62.2 km from the center.
On the map
Photo
♥ Amusement park 'Erlebniswelt Seilbahnen Thale' Thale, 67.3 km from the center.
On the map
Photo
♥ Amusement park 'Serengeti Safaripark' Hodenhagen, 82 km from the center.
On the map
Photo
Michelin-starred restaurants in Braunschweig
♥ Restaurant 'La Fontaine' Wolfsburg-Fallersleben. Type - Classic French. 20.6 km from the center.
On the map
Photo
♥ Restaurant 'L'Oliva nera' Fallersleben. Type - Italian. 20.9 km from the center.
On the map
Photo
♥ Restaurant 'Awilon' Wolfsburg. Type - Market cuisine. 24.3 km from the center.
On the map
Photo
♥ Restaurant 'Ratsweinkeller' Gifhorn. Type - Country|Classic cuisine. 24.7 km from the center.
On the map
Photo
♥ Restaurant 'Parkhotel Wolfsburg' WOLFSBURG. Type - International. 24.7 km from the center.
On the map
Photo
Photogallery of picturesque Braunschweig
Search for active leisure and attraction spots on Braunschweig map
City break ideas for neighbours of Braunschweig
Guide to your best city break in Braunschweig - popular places for recreation and leisure. Things to do during the day in Braunschweig - attractions, parks, beaches, aquaparks, racing tracks, biking trails or waterski. Recommendations (with addresses, phone numbers and links) where to spend your time in the evening (bars, discos, clubs, etc.). We share some good ideas and the question 'What to do in Braunschweig?' disappears immediately.