Preparing your trip to Ekaterinburg: advices & hints - things to do and to obey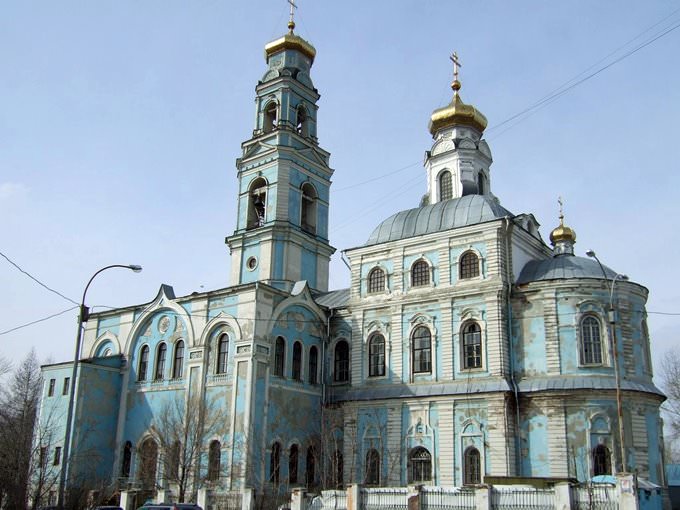 1.
Tourists should not forget to monitor their belongings closely in crowded places. Do not leave your coats and bags unattended. Scammers and thieves can work in stations, markets and other public places.
2. Currency is better to be exchanged at banks that can be found in each district of the city. The exchange rate in private areas can be less profitable. In no case should travellers use the services of individuals, no matter how favorable the exchanging rate seems to be.
3. Travelers who want to stay in a private apartment during their stay in the city are recommended to use the services of special agencies that offer apartments for rental. An apartment rented from a private party may be in poor condition, and search for a new place to live will take a lot of time and effort.
4. The city is distinguished by a well-developed public transport system. Visitors can reach simply every area of the city by bus or subway. Travelers who decide to take a taxi are recommended to book a car over the phone. In this case, the rate will be most beneficial.
5.
When going out, do not take large sums of money and other valuable items without any particular need. Many large department stores and restaurants accept payments by bank transfer. Visitors should also not forget to take a copy of an identity document and a map with them. Copyright www.orangesmile.com
6. Motorists need to follow traffic rules carefully. Pedestrians who break the traffic rules can also be fined, so do not forget to cross roads only where it is permitted or use underground passages. During the daytime there are always big traffic jams on the main streets of the city, so if you have an important meeting it's better to go out beforehand.
7. In spite of the fact that one can find various dining facilities right at every step in the city, experienced tourists recommend visiting to well-established and trustworthy restaurants and cafes only. Dishes that are offered to customers in numerous kiosks and food stalls of the city are not always of high quality.
Guests of Yekaterinburg can successfully combine sightseeing with visits to various entertainment facilities. Every evening visitors are welcome to attend numerous night clubs, casinos and …
Open
8.
Budget travelers are recommended to go to open air markets in order to shop souvenirs. Quite often sellers in such markets have the same products that are offered in shopping malls, but at much more attractive prices. However, expensive items are better to be bought in stores because in markets it's easy to buy a poor quality fake.
Preparing your trip to Ekaterinburg: advices & hints - things to do and to obey You can re-publish this content with mandatory attribution: direct and active hyperlink to
www.orangesmile.com
.
What to visit being in Ekaterinburg - unique sights
Narada Findings
From the series
"Most Curious Artifacts of Extraterrestrial Origin"
Check on the map:
Distance from Ekaterinburg center - 17.5 km.
The size of the metal artifacts are also amazing and form no more than 3 millimeters, and the size of some specimens is a thousand times smaller. The tiny spring and the other parts are made of tungsten and molybdenum. Even in modern technological conditions, people can not do something like that. The other researches on Narada river have brought to the discovery of other similar elements. Some specimens can only be photographed under the microscope. …
Read further
Keyboard Monument
From the series
"The Most Unusual Statues and Monuments"
Check on the map:
Distance from Ekaterinburg center - 2 km.
On the green lawn were placed the huge concrete pots, whose weight is from 100 to 500 kg. The length of the sculpture forms 16 meters, and the width - 4 meters. The surface of the giant keys contain the relief signs of the alphabet and the other functional symbols, which are the same as on the usual keyboard. The monument has many symbolic meanings. Many people unite with the industrial 'Steingarten'. The others see the beginning of the computer era. …
Read further
City tours, excursions and tickets in Ekaterinburg and surroundings
Photos of Ekaterinburg
Services search (pharmacy, police, parking, banks) on Ekaterinburg map
Tips for the cities around Ekaterinburg
Travelling to Ekaterinburg - advices and tips. What should be provisioned in advance, the rules you might want to follow, and the things you better avoid doing in Ekaterinburg. We help you to make your trip smooth and easy, with no unexpected surprises.