Metro map of Cologne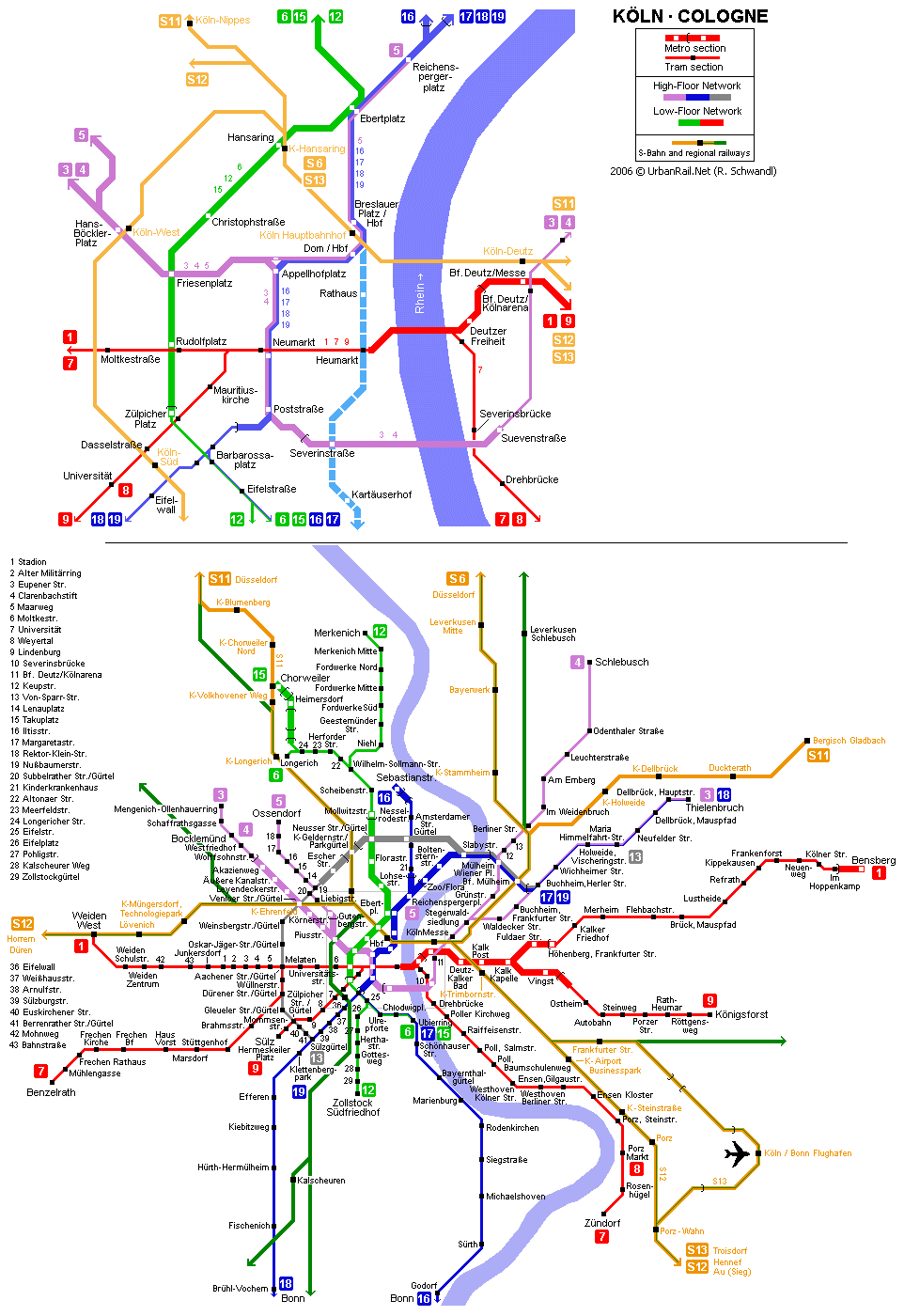 The actual dimensions of the Cologne map are 962 X 1400 pixels, file size (in bytes) - 77924. You can open, download and print this detailed map of Cologne by clicking on the map itself or via this link:
Open the map
.
City tours, excursions and tickets in Cologne and surroundings
Travelling inside Germany - transportation means

In Berlin, there is the small airfield, Tegel, which serves a number of famous international companies. The international airport Cologne Bonn operates around the clock that allows it to welcome more passengers than others. You can get to the city by taxi, by personal transport or by using public transport services. Schönefeld Airport is located not far from the town of the same name. It still has the status of international, although it works mainly with budget airlines and charter flights. On the vast territory of the airport, the most comfortable conditions for tourists are created. There is a pharmacy, a baby care room, several cafes and restaurants, as well as a variety of shops and souvenir stalls. …
Open

Car rental on OrangeSmile.com

Hilton builds third luxury hotel in Kyoto
The Hilton Kyoto hotel will be attractive to a wide range of guests. Leisure travelers will appreciate the close proximity to famous attractions such as Heian and Yasaka Temples, the Kyoto Imperial Palace, and the scenic Gion Historical District. In a few minutes, guests can reach the metro stations, the path to the sights of interest will not take much time.
Read this
29.09.2023
Metro, airports, railway and bus stations on Cologne map
Cologne in photostream
Our travel guides to Cologne
Metro maps of cities around Cologne