Travelling through France - roads, airports, railway, bus transportation
France is one of the most economically developed countries in the European Union. This explains why there is such a high-quality transport infrastructure in the country. Railway transportation is as a matter of fact popular in France. There is in Paris the largest railway network in the entire country; it extends not only to all cities and regions, but also to neighboring countries. Local and regional high-speed trains, as well as Express trains run in the Country. Speaking of public transport, the most popular is buses. All journeys are strictly based on schedule. However, quite often in large cities, public transport gets into traffic jams. Buses become the most popular choice of transportation when it is necessary to get from one city to another without a stop. Also, in the capital of France there are night buses which are designed for those who like to move during the night time.
France is the most popular and visited country, and Paris the most toured city in the world. This is not surprising because the country has an …
Read further
Take into account that in the capital, there is a special form of underground transportation. The metro serves not only the capital, but also the nearby suburbs. So far, there are 17 regular subway lines in the city. It is especially useful for tourists that there are quite clear maps and schemes at each station which makes it easy to take one's bearing and get around. In addition to the main ones, there are five other regional branches in the metro that link the capital of France with the nearest cities. Trains also run strictly according to the schedule. During peak hours they run almost every fifteen minutes. However, the bus stops on their route are much less when compared to the underground intercity trains.
It is also worth noting that water transportation is also common in the country. For the most part, it is represented by comfortable ferries that run between France and England, as well as between France and Ireland. Also very popular among tourists are cruise ships and ferries, which go straight to Corsica from Marseille or Toulon. In the vicinity of Paris, especially in the midst of tourist seasons, there are various small pleasure boats from which tourists will have the opportunity of seeing the various surrounding sights. The ships differ in classes, depending on the service and the cultural program.
France is incredibly popular with tourists not only because of its rich cultural history, but also picturesque landscapes, the possibility of free …
Read further
The country's road network is about 1,000,000 kilometers. It is worth noting that most of them have a good quality pavement. The road network is divided into motorways, national roads, and departmental roads. But, despite the fact that the quality of road in the country is at a very high level, it is often very difficult for tourists to travel by car, especially in large cities. This is due to the fact that in the country there is an acute shortage of parking spaces, and also during rush hour there are lots of unimaginable traffic jams. The country also has well-developed air transportation infrastructure. In Paris alone, there are two large airports operating simultaneously. They are located in the north and south of the city. The largest international airports operate in Bordeaux, Marseilles, Strasbourg, and Toulon. Nevertheless, there are some companies that conduct domestic flights.
Main airports and avia transportation
The largest airport in France is considered to be the air Harbor Charles de Gaulle. This airport is situated only 25 kilometers from the capital of France. You can get to it either by transfer, or by using a taxi, or rented car. There are also regular buses and underground trains that make trips towards the direction of the airport. There are special buses between the terminals at the airport. The most comfortable conditions for passengers have been created in the airport. There are eateries and cafes, as well as respectable restaurants. Also made available are several spacious recreation rooms, a meeting room, as well as a nursery. There are also special services aimed at people with disabilities. Upon arrival at the airport, everyone can visit duty-free shops, as well as colorful souvenir shops. Copyright www.orangesmile.com
France offers tourists excellent opportunities for shopping, and to find unique and quality things can be absolutely in any city, not only in Paris. …
Read further
The second most important airport in France is the airport called Orly. It is also located in Paris, about 14 kilometers to the south. It is worth noting that the local authorities have organized a bus service from the airport to northern Charles de Gaulle. There are several terminals on the territory of this airport that are fully operational. A comfortable relaxation area and a place where you can enjoy snacks are also available. Another pleasant airport which is ranked third in France in terms of passenger traffic is Nice Cote d'Azur. So far, it only has two terminals. The next important airport in France is Marseille Provence, which is located 30 kilometers from the city of Marseille.
Yet another important airport is the airport of Bordeaux, which is located in the province of Bordeaux. There are two terminals in its territory. You can get to the city by bus, transfer, or taxi. Anyone can rent a car of famous international brands on the territory of the airport. The infrastructure of the airport includes a number of bars, shops and restaurants, as well as a tour desk, currency exchange offices, bank branches, and lounges. In Lyon, is situated a well-known international airport, called Lyon Saint Exupéry. Several years ago, a second terminal was opened on the territory of this airport. This has significantly led to an increase in the airport's capacity. The infrastructure of this air station also meets all the requirements and standards of European service. Here everyone will find places for a snack and a comfortable relaxation. You can hold an urgent business meeting or arrange a tourist tour in any direction. In addition, tourists can exchange money for euros and use the services offered by some bank branches.
Railway, bus, water and other transport
France has a well-developed infrastructure, so there will be no problems for tourists moving around the country. Trains in France are considered the main mode of transport for long distance travel. The center of the railway interchange is the main railway station in France. All trains are divided into three main types: high-speed, fast, and suburban trains. The cost of tickets varies from the distance of travel to the type of train. A trip during peak hours is much more expensive for passengers than a trip at any other time, for example, 6:00 am or 00:00. The train schedule can be viewed on the official websites of the carriers or directly at the train station. Take into account that all trains run in strict accordance with the schedule. It is possible to buy tickets online or directly at the train station. You can also buy a ticket from the controller in local commuter trains and in city trains.
France is a country where everything that is non-trivial and unusual is valued. It is no wonder that on its territory, there are a huge number of …
Read further
In France, buses are considered to be an excellent means of transportation, not only for intercity travel, but also for intra-city travel. In large cities, you will find almost at every stop a timetable which indicates the time of departure of the train you are boarding as well as other departed trains. Prices for trips vary based on the destination and season. It should be noted that in different regions there are separate transport network of buses or trams, with each having its own unique pricing system. You can buy tickets from the driver or in the newspaper kiosks. Please note that in the capital of France you can move about by using underground trains. The Metropolitan has 17 main branches that connect all areas of Paris, as well as 5 suburban branches that go beyond the capital.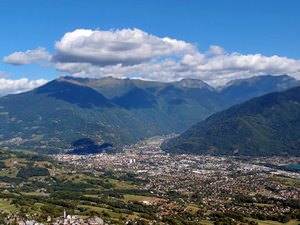 It is worth noting that the road surface in the country is at an excellent level. However, it is quite difficult to travel in a rented car in large cities. The fact is that in the capital, Marseilles, and other large tourist cities, there is a huge problem with a lack of parking spaces. In addition, huge traffic jams occur during peak hours. It is therefore advisable to only use a car when making long distance trips. Hitchhiking in France is not common. That is why it makes sense to hitchhike only if you find yourself on the outskirts of a city. It is worth noting that in France the services of taxi companies are also very popular. Prices for taxi trips can become more expensive in the evening, on weekends, or on holidays. Please note that if you need to order a taxi for a trip of more than 20 kilometers, the charging will not be based on the distance traveled, but on the time spent. On average, this costs about 15 euros per hour.
The French know how to create a truly royal condition for recreation and because of this, on the territory of the cities of the country there are many …
Read further
All major cities of France have their own airports, which control not only the vast majority of domestic, but also overseas flights. If you come to France in the warm season, an excellent transportation option will be to rent a bicycle. Almost all over the country you will find special bike paths that connect some cities with others. If you want to travel along the coastal regions of France, you can use the ferry service. There is also in Paris, trips made by a lot of small excursion boats and cruise ships.

This article about transportation in France is protected by the copyright law. You can re-use the content, but only under the condition of placement of an active link to
www.orangesmile.com
.
Fantastic City Tours and Excursions in France
France in photo stream
Travel advices for France cities
Map of France cities - tips