Sightseeing in Provence - Cote d'Azur - what to see. Complete travel guide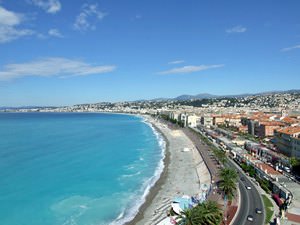 Provence is one of the most charming cantons of France; it is full of contrasts and splendor. Its scenery, architecture, even the way of life amazes with diversity and versatility. The region will appeal to those interested in architecture and history, as there are numerous historical monuments of the Roman Empire in Provence.
Provence has become synonymous with haute cuisine; culinary traditions of the region are well known to connoisseurs all over the world. The province is famous for its fertile land with a …
Open
Close to the town of Arles there is one of the most striking architectural structures of past centuries, the Roman amphitheater. The forum, the necropolis and ruins of the ancient theater can be found next to it. Orange would be interesting from the historical point of view; during tour to Avignon, you could see the beautiful Palace of the Popes. This scenic building was built in the 14th century; it is considered one of the largest Gothic monuments in the world. Marseille also has several landmarks that deserve attention. The famous Abbey of St. Victor is situated there; it was built more than a thousand years ago.
Nice amazes tourists with a variety of cultural venues, including theaters, museums and galleries. Vacationers should visit the Matisse Museum, the Museum of Fine Arts, Marc Chagall Museum and the Museum of Modern Art, each of which represents a unique collection of exhibits. All landmarks of the Cote d'Azur are very close to each other, so visitors mayn't hurry to explore all the sights. Copyright www.orangesmile.com
The local culture and traditions of Provence are reflected in its beautiful holidays. Local people have being celebrating important religious dates and participating in colorful carnivals …
Open
The old town of Saint-Paul-de-Vence is amazing; several medieval buildings have survived on its territory. Saint-Jean-Cap-Ferrat is famous for its natural attractions; it will appeal to fans of hiking and cycling. Marineland amusement park with the museum of the sea and a large aquarium will be interesting to travelers with children; every day there are exciting dolphin shows in it.
Speaking of Provence, it's worth to mention its gorgeous beaches. Those who are fond of water sports would like beaches at Cannes, St Tropez, Antibes, Nice, Monaco and Juan-les-Pins. These towns are admired by shoppers and gourmets, as there are fine French restaurants and trendy boutiques in them. Most travelers visit resorts of the Cote d'Azur in summer, so it's better to look for a relaxing vacation in the off-season.
The picturesque region attracts travelers not only with luxury resorts of the Cote d'Azur, but also with interesting attractions that have become the epitome of living history. There is a …
Open
It is no wonder that Provence is recognized as one of the most inimitable and most interesting regions in France. Everything here is unique, including a variety of climate zones. In the region, there are picturesque districts with subtropical plants. One of them is a world-famous resort area called Côte d'Azur. Near it, there are submontane Alpine areas that are distinguished by the harsh climate and attract fans of winter sports.
Provence is a place where unique nature attractions are located. Fans of unusual sightseeing tours can see here the deepest canyon in Europe, the Verdon Gorge that is over 700 m deep. It has a special climate that is favorable for rare plants. It is very interesting to walk here in spring when you can admire the nature in all its beauty.
One of the most attractive regions of France is ready to offer its guests everything necessary for an interesting stay. The Cote d'Azur has luxury beach resorts and cutting-edge …
Open
Not so many people know that corrida (bullfight) is very popular in France. Provence is considered to be the homeland of this entertainment. In comparison with the Spanish corrida, the French one is more humane. Bulls are not injured here at all. So, it is interesting to watch this spectacle even with children.
The Provence cuisine is also a true national heritage and is famous all over the world. To taste unique food delicacies, you don't need to visit expensive michelin restaurants in any Provence town. Here, visitors can taste wonderful seafood cooked over an open fire. One of the most popular national dishes is octopus baked on coals.
1. Fast TGV trains pass through these places. The trip by train would be convenient and cost-saving. The cost of tickets depends on several factors, including the time of the trip. You can …
Open
In Provence, there are a lot of historic wineries and wonderful apiaries where you can buy true honey. The most popular local sweet is nougat. As many years ago, it is cooked only by hand. The main secret of cooking nougat is honey added to it instead of usual sugar. It is not only very delicious, but also useful. Besides exquisite wines, rare tinctures are produced in Provence. The most famous tincture is pastis. It is an anise tincture that can give you strength and energy.

This guide to iconic landmarks and sights of Provence - Cote d'Azur is protected by the copyright law. You can re-publish this content with mandatory attribution: direct and active hyperlink to
www.orangesmile.com
.
City tours, excursions and tickets in Provence - Cote d'Azur and surroundings
Reference information
Survived castles around Provence - Cote d'Azur
♥ Castle 'Château de Orcher' Seine-Maritime, 3.3 km from the center.
On the map
Photo
♥ Castle 'Château de Tancarville' Seine-Maritime, 16 km from the center.
On the map
Photo
♥ Castle 'Château de Fécamp' Seine-Maritime, 26.8 km from the center.
On the map
Photo
♥ Castle 'Château de Ételan' Seine-Maritime, 27.9 km from the center.
On the map
Photo
♥ Castle 'Château de Crèvecœur' Cantal, 48.2 km from the center.
On the map
Photo
National and city parks around Provence - Cote d'Azur
♥ Regional Nature Park 'Boucles de la Seine normande' , 31.4 km from the center.
On the map
Photo
♥ Regional Nature Park 'Normandie-Maine' , 111 km from the center.
On the map
Photo
♥ Regional Nature Park 'Perche' , 129.2 km from the center.
On the map
Photo
Art galleries in Provence - Cote d'Azur and around
♥ Art museum 'Musée des Beaux-Arts André Malraux' Le Havre, 11.8 km from the center.
On the map
Photo
Sights around Provence - Cote d'Azur from our guide 'Extreme places on Earth'
Pont Gustave-Flaubert
From the series
"The Most Unusual and Strange Bridges on Earth"
Check on the map:
Distance from Provence - Cote d'Azur center - 59.3 km.
The complete lift of the moving part of the bridge to the height of 55 meters takes about 12 minutes. Many people gather to watch this magical show. The bridge is irreplaceable for the urban infrastructure. Some 50,000 cars are driven daily. For the tourists, the bridge is just as important, as it opens the magnificent panorama of the Seine and the picturesque coasts. The architects Michel Virlogeux and Aymeric Zubléna are the authors of the design of the unusual bridge, which is today one of the most important landmarks of Rouen. The realization of her grandiose project cost about 155 million euros. …
Read further

Search touristic sites on the map of Provence - Cote d'Azur
Sightseeing in regions nearby Provence - Cote d'Azur
All about Provence - Cote d'Azur, France - sightseeings, attractions, touristic spots, architecture, history, culture and cuisine. Prepare your trip together with OrangeSmile.com - find out the 'must see' things in Provence - Cote d'Azur, which places to visit, which excursions to take, where the breathtaking views are waiting for you. Planning your trip with this travel guide will help your to get the most out of Provence - Cote d'Azur in few days.