Cuisine of Munster for gourmets. Places for dinner - best restaurants
Travelers looking to explore the most popular and original eating houses of Muenster should pay attention to local folks and their eating preferences. If a hall of a restaurant is filled with city residents than the eating house is of great popularity and thus of high value among local gourmands. One of the most popular eating destinations as among city guests so among local folks is the Drübbelken restaurant. The eating place offers its visitors the best treats of ethnic cuisine. One of the main features of the restaurant is its inimitable interior design.
There are many fascinating specialized stores in Munster. If you need a new stylish watch, try the Zumnoid store. This store is quite unusual since it has no extremely expensive brands. Say, …
Open
Visitors can set either in the original hall on the first floor or in the traditional dining area on the second floor. Meat dishes gourmands will love the Grosser Kiepenkerl restaurant. One of its specialities is considered to be a beef roll. As a complement to the main course the restaurant offers its guests a huge choice of accompaniments made of potato, cabbage and other vegetables.
An original gastronomy establishment is the Middlesters bakery. The eating house is daily visited by many pastry addicts. Flavored hot rolls will cost about 0.2 Euro meanwhile 0.7 Euro will be enough to buy excellent croissants. The Stadtbackerei cake shop invites guests to try and taste delicious pies and to add the sweet treats with a cup of aroma coffee. The cake shop is set close to the railway station. Copyright www.orangesmile.com
The history of this city enumerates over 1,200 years. This is one of the most beautiful and attractive tourist towns of Germany. Here you will find both modern buildings and ancient medieval …
Open
Apple pie is of immense popularity among the cake shop regular customers. A substantial piece of pie will cost just 1.3 Euro. According to experienced tourists the best ice cream in the city is offered in the Arcobaleno café. The eating house is as well located not far from the railway station. An interesting in all aspects gastronomy destination is the Lazaretti café which serves a part of tables on the large open air terrace during the warm season.
The café also offers a vast choice of ice creams, refreshing drinks and original desserts. The café keeps the price tags at a very attractive level that is why a free table in the eating house is always difficult to find. Among other eating houses popular among city guests the Kleiner Kiepenkerl Gerda Deckenbrock restaurant specializing in ethnic cuisine is best worth mentioning. Visitors with children are offered special menu that turns the restaurant into a perfect family location. At night the visitors of the eating house are entertained with original program and live music.
Munster is famous for its historic landmarks and has many places of interest and entertainment venues to enjoy as a family. Schwarzlicht Semester 3-D Minigolf is one of the most fun-filled …
Open
In Munster, you can taste the most popular dishes in the region of North Rhine-Westphalia. Here, a sour roast is cooked by traditional age-old recipes. Before being cooked, meat is marinated in spices for some time and then fried with cabbage and other vegetables. Such cooking method makes the meat juicy and soft. The marinade also gives it a specific sour taste.
Besides pork and beef, a lot of interesting dishes with rabbit meat are cooked in the region. Meat is stewed or baked. It is believed that dishes with rabbit meat became popular when Poles were moving to the region. At that time, popular meat soups started to be cooked by recipes that have remained unchanged for several hundreds of years.
Munster is a marvelous city packed with cultural landmarks, as its history spans over 1200 years. It offers an impressive variety of extremes, apparent in its every feature. The city has …
Open
Munster restaurants will delight the lovers of seafood too. They can taste here interesting dishes with herring. In many countries, this type of fish is salted and marinated. Local chefs also cook wonderful roast herring. You can not only taste interesting fish dishes at city restaurants, but also buy smoked fish on Munster markets.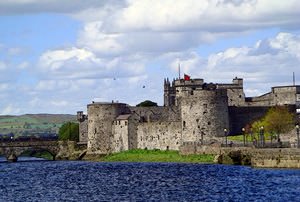 Another popular dish here is bigos, a meat roast with cabbage. For this, fresh meat or different types of sausages are used. At the restaurants, meat dishes are often served with potato garnish, for example, classical mashed potatoes with onions, potato gratins, or crisp pancakes of grated potatoes.
One of the main landmarks of Muenster is the City Museum (or Stadtmuseum) which exposition is devoted to the most significant events of the city history. The age of some showpieces exceeds …
Open
Sweet lovers should pay their attention to traditional pastry. Here, a lot of sweet pies with fresh and tinned fruits are cooked. The region is also famous for fragrant honey gingerbread cookies, the recipe of which was invented in Aachen. You can taste and buy more sweet treats during holidays, fairs, and festivals. The cuisine of Munster is simple, unique, and practical at the same time. Most of the city restaurants will delight visitors with affordable prices. There are also small homely restaurants, most of which have been working for many decades.

This guide to cuisine and restauraunt in Munster is protected by the copyright law. You can re-publish this content with mandatory attribution: direct and active hyperlink to
www.orangesmile.com
.
City tours, excursions and tickets in Munster and surroundings
Reference information
Michelin-starred restaurants in Munster
♥ Restaurant 'Spitzner im Oer'schen Hof' MÜNSTER (WESTFALEN). Type - International. 0.4 km from the center.
On the map
Photo
♥ Restaurant 'Altes Gasthaus Leve' MÜNSTER. Type - Traditional cuisine. 0.4 km from the center.
On the map
Photo
♥ Restaurant 'Kleiner Kiepenkerl' Münster. Type - Home cooking. 0.4 km from the center.
On the map
Photo
♥ Restaurant 'Giverny - Caveau de Champagne' Münster (Westfalen). Type - Classic French. 0.4 km from the center.
On the map
Photo
♥ Restaurant 'Gourmet 1895' Münster. Type - Modern French. 0.6 km from the center.
On the map
Photo
♥ Restaurant 'Gabriel's' MÜNSTER (WESTFALEN). Type - International. 0.6 km from the center.
On the map
Photo
♥ Restaurant 'Brust oder Keule' Münster. Type - Market cuisine. 1.3 km from the center.
On the map
Photo
♥ Restaurant 'Chesa Rössli' MÜNSTER (WESTFALEN). Type - International. 1.7 km from the center.
On the map
Photo
♥ Restaurant 'Villa Medici' Sankt Mauritz. Type - Mediterranean cuisine. 3.5 km from the center.
On the map
Photo
♥ Restaurant 'von Rhemen' MÜNSTER (WESTFALEN). Type - Classic French. 4.1 km from the center.
On the map
Photo
Munster in photo set
Searching where to eat - restaurants and cafe on Munster map
Cuisine and restaurants in the neighbours of Munster
Travel notes on best cuisine and restaurants of Munster (Germany) on OrangeSmile.com. Famous recipes and traditional dishes and courses in Munster restaurants. Where to eat - our recommendations on popular places in Munster, where you can taste delicious meal and also spend a good time with your friends.