Preparing your trip to Berlin: advices & hints - things to do and to obey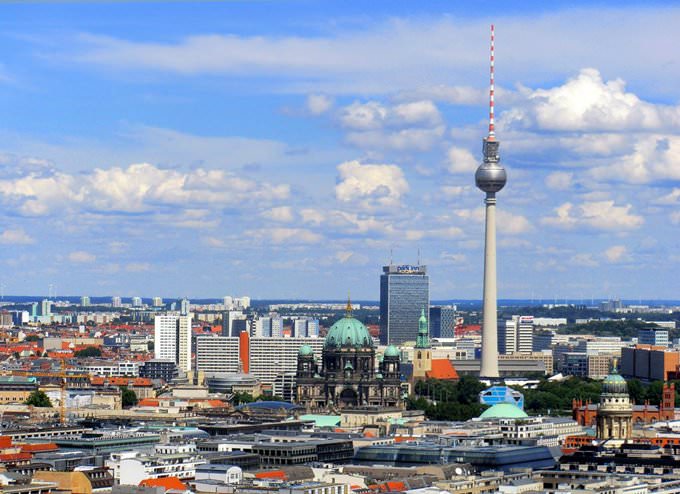 1.
Tourists, who prefer to save on everything during their rest, should purchase a handy pass «Berlin - Potsdam Welcome Card». The pass provides discounted rates in public transport, both in the capital, and while traveling to the capital's close surroundings. In addition to this, holders of this pass have an opportunity to get discounts at museums and theaters.
2. The majority of the city's institutions are closed on Monday. Tuesday and Wednesday are the most suitable days for excursions - many museums and exhibition galleries work till late on these days.
3. You should speak to local residents using their name or position. If you don't know such information, then you can use the standard form - «Herr Doctor». The reason for this is in the fact the word "doctor" has many meanings in Germany, so it's appropriate when referring to people of different professions.
4. When entering a cafe or a restaurant, make sure you greet the people present with the word «Mahlzeit», which can be literally translated as "bon appetit".
5.
Stores in Berlin are located literally on every street. This is true for both fashion boutiques and small souvenir shops. Copyright www.orangesmile.com
6. The city is very convenient to travel by public transport. The transport chain is really diversified, and there are trolley-buses, trams and buses, trains and underground in Berlin. The subway line covers all important areas of the city. We should also note that certain types of buses and trolley buses run in the city even at night.
7. When you plan to make a walk, it's better to bring a copy of the passport or the hotel card with you. The identity document will help you to avoid many troubles.
The history of Altberlin Berlin dates back to 1874. Until now the magnificent hotel has retained its unique style of Kaiser Wilhelm times. When the main restoration works were finished, the …
Open
8.
There are many internet cafes in the city. Many large bars and cafes have free Wi-Fi access.
9. All major stores, shopping malls, cafes and restaurants accept credit cards, so there's no need to take large sums of cash with you.
10.
It is better to get cash Geldautomat ATMs as they charge a small fee and are located near every major public institution or a shopping center.
Preparing your trip to Berlin: advices & hints - things to do and to obey You can re-publish this content with mandatory attribution: direct and active hyperlink to
www.orangesmile.com
.
What to visit being in Berlin - unique sights
Monkey Bar
From the series
"The Most Extraordinary Bars and Café on the Planet"
Check on the map:
Distance from Berlin center - 3.7 km.
The "Monkey bar" has an open-air terrace with a wonderful view of the city. Also, you can spend unforgettable romantic evenings there. Since the bar was opened, it became the most original and popular in Berlin. Music concerts and thematic parties are usually held there. Several times a week the visitors can participate in outstanding events. …
Read further
Berlin Hauptbahnhof
From the series
"Top 14 Most Astonishing Railway Stations in the World"
Check on the map:
Distance from Berlin center - 1.7 km.
The excursion won't be full without visiting the local restaurants and cafes. There you can find about 10 various places where you can have a drink or order the main dish. The best place for gourmands is the Flammengrill Berlin restaurant. There you can order traditional German sausages. Fans of shopping will also love this station. On its territory have placed dozens of shops. …
Read further
Liquidrom Bath
From the series
"Most Extraordinary Thermaes, Baths and Saunas in the World"
Check on the map:
Distance from Berlin center - 1.6 km.
Young people and fans of original night entertainments are main representatives of the complex. "Liquidrom" is an ideal place for music lovers who want to enjoy their favourite music in unusual surroundings. Fans of spa treatments will also be pleased with an opportunity to undergo a honey massage or massage, which is carried out using aromatic oils. Another pleasant surprise is the fact that some procedures can be enjoyed completely free of charge. …
Read further
City tours, excursions and tickets in Berlin and surroundings
Photos of Berlin
Services search (pharmacy, police, parking, banks) on Berlin map
Tips for the cities around Berlin
Travelling to Berlin - advices and tips. What should be provisioned in advance, the rules you might want to follow, and the things you better avoid doing in Berlin. We help you to make your trip smooth and easy, with no unexpected surprises.