Preparing your trip to Berlin: advices & hints - things to do and to obey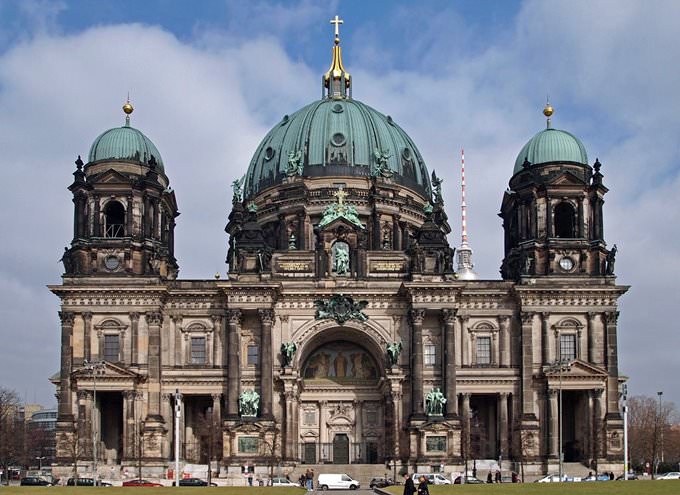 1.
Tourists, who prefer to save on everything during their rest, should purchase a handy pass «Berlin - Potsdam Welcome Card». The pass provides discounted rates in public transport, both in the capital, and while traveling to the capital's close surroundings. In addition to this, holders of this pass have an opportunity to get discounts at museums and theaters.
2. The majority of the city's institutions are closed on Monday. Tuesday and Wednesday are the most suitable days for excursions - many museums and exhibition galleries work till late on these days.
3. You should speak to local residents using their name or position. If you don't know such information, then you can use the standard form - «Herr Doctor». The reason for this is in the fact the word "doctor" has many meanings in Germany, so it's appropriate when referring to people of different professions.
4. When entering a cafe or a restaurant, make sure you greet the people present with the word «Mahlzeit», which can be literally translated as "bon appetit".
5.
Stores in Berlin are located literally on every street. This is true for both fashion boutiques and small souvenir shops. Copyright www.orangesmile.com
6. The city is very convenient to travel by public transport. The transport chain is really diversified, and there are trolley-buses, trams and buses, trains and underground in Berlin. The subway line covers all important areas of the city. We should also note that certain types of buses and trolley buses run in the city even at night.
7. When you plan to make a walk, it's better to bring a copy of the passport or the hotel card with you. The identity document will help you to avoid many troubles.
Berlin is one of major international hubs, so there are always many travellers there, despite of a season. However, experienced travellers can still find unusual entertainments in the city …
Open
8.
There are many internet cafes in the city. Many large bars and cafes have free Wi-Fi access.
9. All major stores, shopping malls, cafes and restaurants accept credit cards, so there's no need to take large sums of cash with you.
10.
It is better to get cash Geldautomat ATMs as they charge a small fee and are located near every major public institution or a shopping center.
Preparing your trip to Berlin: advices & hints - things to do and to obey You can re-publish this content with mandatory attribution: direct and active hyperlink to
www.orangesmile.com
.
What to visit being in Berlin - unique sights
Sanssouci Palace
From the series
"The most wonderful castles and palaces"
Check on the map:
Distance from Berlin center - 26 km.
In the castles you can visit the unique rooms decorated with rare marble and gildings. The Schlosskomplex is worth seeing for the painting lovers, because one of the largest picture collections in Europe is presented. At first sight, one can hardly believe that the magnificent castles and the extensive park were created in only three years in the middle of the 18th century. In the construction it has managed to maintain the original nature of the area to a maximum. Even the old windmill was carefully preserved and has been one of the landmarks of the complex for more than 200 years. …
Read further
Teufelsberg
From the series
"Abandoned places of the Earth with distinct marks of civilization"
Check on the map:
Distance from Berlin center - 11 km.
After closure, the radio station building changed several owners who planned to open a variety of public institutions. None of these projects has been approved by the government in Berlin, so the building remained in ruins and slowly deteriorated. Today, the main guests of these places are graffiti artists, as well as curious tourists, who like to walk through the abandoned places. On weekends, Christopher Mclaren, who is a former employee of the radio station, arranges amazing tours aimed at fans of spy novels. …
Read further
City tours, excursions and tickets in Berlin and surroundings
Photos of Berlin
Services search (pharmacy, police, parking, banks) on Berlin map
Tips for the cities around Berlin
Travelling to Berlin - advices and tips. What should be provisioned in advance, the rules you might want to follow, and the things you better avoid doing in Berlin. We help you to make your trip smooth and easy, with no unexpected surprises.