Preparing your trip to Leipzig: advices & hints - things to do and to obey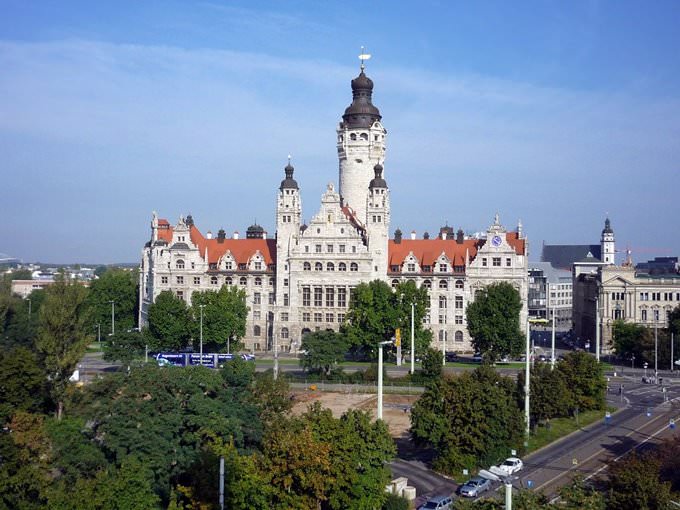 1.
The most favorable time for relaxing holiday is the period from May to October. During this period, rainfalls are rare; temperature is in the range of 15 to 25 degrees Celsius. The coldest month of the year is January, but it would be very interesting to visit Leipzig in the Christmas period.
2. It's most profitable to exchange currency in banks, many of them don't charge clients any fee. In exchange offices you have to pay attention not only on the exchange rate, but also on the size of the commission; sometimes it can reach 10% of the convertible amount.
3. Most stores and malls open at 9:00 am and serve visitors to 6:00-7:00 pm. Saturday is a half-day, and Sunday is a day off.
4. The word 'ab' can be seen on many price tags in shops and at markets. This means that price shown is minimal for this good, but after you have chosen a particular thing, it can become much higher. In this case, it's better to clarify the real value of goods immediately.
5.
To rent a car you need an international driver's license and passport as well as necessary deposit on a credit card. Those who obtained the license under a year ago can be denied service. Copyright www.orangesmile.com
6. In restaurants and cafes it's customary to leave a tip, even if it is included in the total amount. In upscale places you can leave 5 to 10% of the order, and in small cafes and bistros $ 1 per person will be enough to tip. It is also appropriate to leave some cash to a taxi driver and a maid at a hotel.
7. Public transport is represented by buses and trams; using them you can get to any area of ​​interest. Travelers, who expect to use public transport a lot, have to buy a special ticket. It is sold at all newsstands and post offices.
Strolling through the historic district of the city would give a lot of unforgettable experiences; you will learn a lot about the history of the city. Beautiful Barthels Hof was built in …
Open
8.
Taxis have to be called by phone or taken on special parking; it is almost impossible to stop a free car on the street. Two types of rates are used - day and night, the latter starts from 11:00 pm. On weekends and holidays the cost of taxi services may also increase.
9.
Children, students and seniors are often given favorable discounts on excursions. To use them, you need to have necessary documents proving the status of beneficiaries. Exact requirements can be found in any tourist office.
Preparing your trip to Leipzig: advices & hints - things to do and to obey You can re-publish this content with mandatory attribution: direct and active hyperlink to
www.orangesmile.com
.
What to visit being in Leipzig - unique sights
Gozec Circle
From the series
"15 Historical Monuments, with Riddles not yet Solved"
Check on the map:
Distance from Leipzig center - 38.9 km.
This unique historical monument was found accidentally in 1991 during the air exploration. While the specialists were examining the area from the air, they saw a clear outline made from the wheat-land. Something like Gozec circle was found in other regions of German, Croatia, Austria. Nevertheless, no one knows about its original usage. The researchers came up to the conclusion that all gates were made according to the sunrise and sunset during the solstice days. …
Read further
City tours, excursions and tickets in Leipzig and surroundings
Photos of Leipzig
Services search (pharmacy, police, parking, banks) on Leipzig map
Tips for the cities around Leipzig
Travelling to Leipzig - advices and tips. What should be provisioned in advance, the rules you might want to follow, and the things you better avoid doing in Leipzig. We help you to make your trip smooth and easy, with no unexpected surprises.