Family trip to Hannover with children. Ideas on where to go with your child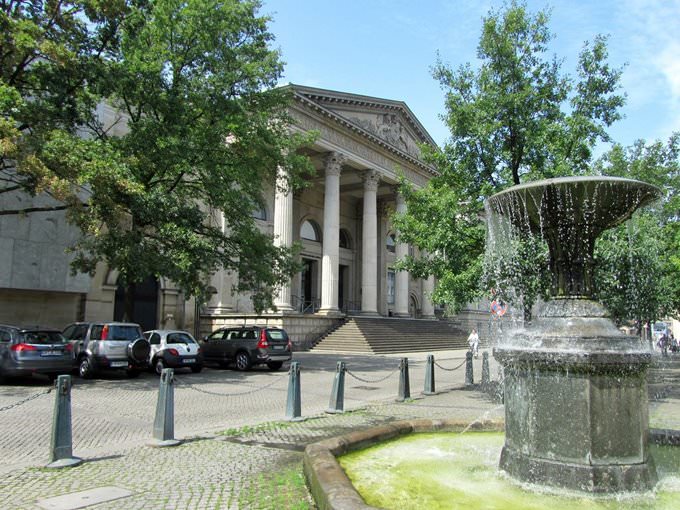 Among the sights of Hannover which are perfect for families with children, the Erlebnis Zoo Hannover deserves priority. Large and equipped, it is considered one of the best in Germany. The territory of the zoo is divided into several thematic zones. Each of them is dedicated to the inhabitants of one of the continents. Visitors of the zoo will have the opportunity to admire the typical inhabitants of the north – polar bears, and animals that live in hot African countries. The zoo is not only very large and interesting, but also well-groomed. Its territory is decorated with a lot of living plants, amongst which are equipped beautiful recreation areas.
Hannover attracts visitors not only by its numerous attractions and places of interest, but also by amazing holidays and festivals that are held annually in this wonderful city. For more …
Open
One can admire the inhabitants of the marine world in the aquarium SEA LIFE Hannover. Within its walls is a huge collection of the most incredible and diverse marine inhabitants, from the habitual many colorful fish and sea horses, to the sea anemones and jellyfish. The aquarium is situated on the first floor of a large modern building, and on the second floor there is a real tropical forest, a walk along which will also give a lot of impressions. For children, interesting entertaining activities are organized here, like cognitive excursions, quizzes and training programs.
Those who like to relax with children in the open air, should definitely visit the Royal Gardens of Herrenhausen. It is suitable for recreation at any time of the year. The park is especially beautiful in spring and summer. The park is very large, and in the warm season, always adorned with unusual landscape decorations and sculptures. In the park, there are many spacious paths along which children can run or ride on rollers, and in summer, it is always adorned with many beautiful fountains, next to which it is pleasant to relax on a hot day. Copyright www.orangesmile.com
Start your observation of the city's attractions from making a visit to the New Town Hall (Neues Rathaus), the construction of which lasted for 12 years and was completed in 1913. Nowadays …
Open
In the very center of Hanover, is the equally attractive Eilenriede Park - another great place for walking, active games and organizing a picnic. In this park, there are many convenient bicycle paths, a walk along which can turn into a fascinating quest. The whole point is that in the park, you can find a lot of original sculptures of animals. On their background, one can make excellent memorable photos. In the park, there are equipped picnic areas and spacious lawns with grasses where you can have a picnic.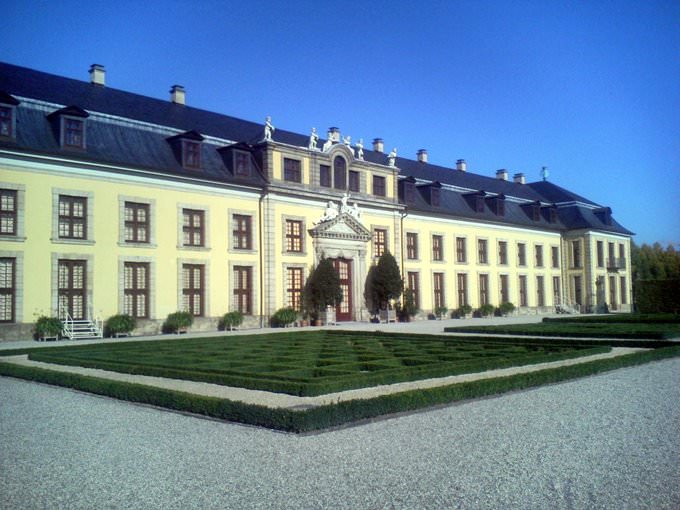 Among the museums of Hanover which are interesting to visit with children, it is worth noting the European Cheese Center. This original museum is more like an old cheese shop. It is dedicated to the favorite treat of all Europeans – cheese. For visitors of the museum, interesting excursions are conducted, during which visitors are told how different sorts of cheese are produced and how to take care of cows, so that they give the best milk. During the excursion, visitors will have the opportunity to try the best sorts of cheese that are produced in Hanover and the nearest neighborhoods of the city.
Tourists are recommended to mix rich excursion program offered by Hannover with walks through beautiful parks, famous shopping streets and colorful markets. The city is also home to a …
Open
Travelers who plan to visit Hanover in the warmer months of the year should definitely look into the park Kleefelder Bad. It remains a favorite place of recreation not only among tourists, but also among the townspeople. In summer, there are always many tourists in the park. Here you can have a tan lying on green grasses, and you can arrange a picnic or play sports games with children. In the park, there are also several sports grounds and playgrounds for children. Next to it is located cozy cafes. One can enjoy an entire day of outdoor recreation here. Hannover is sure to please those who love nature and outdoor recreation, the choice of cultural entertainment for tourists with children here is also admirable.
This guide to family holidays in Hannover is protected by the copyright law. You can re-publish this content with mandatory attribution: direct and active hyperlink to
www.orangesmile.com
.
City tours, excursions and tickets in Hannover and surroundings
Reference information
Amusement parks near Hannover
♥ Amusement park 'Freizeitpark Kirchhorst' Isernhagen, 15.4 km from the center.
On the map
Photo
♥ Amusement park 'Rasti-Land' Salzhemmendorf, 30.8 km from the center.
On the map
Photo
♥ Amusement park 'Erse-Park' Uetze, 35.4 km from the center.
On the map
Photo
♥ Amusement park 'Serengeti Safaripark' Hodenhagen, 42.7 km from the center.
On the map
Photo
♥ Amusement park 'Potts Park' Minden, 61.9 km from the center.
On the map
Photo
Aquariums in Hannover and nearby
♥ Aquarium 'Sea Life Centre Hanover' , 3.4 km from the center.
On the map
Photo
♥ Aquarium 'Tropen-Aquarium Hagenbeck' Hamburg, 136.7 km from the center.
On the map
Photo
Photogallery of best places of Hannover
Children attractions (aquaparks, zoos, amusement parks) on the map of Hannover
Interesting places to visit with children around Hannover
Guide to sightseeing and entertainment for children in Hannover - parks, attractions, museums, zoos, water-parks. All fascinating and educational sites of Hannover, which are must visit and see for your child. Find out the best discovery routes and places for kids (local theaters, exhibitions and museums), where you can spend quality time together. Hannover for families with children.