Preparing your trip to Hannover: advices & hints - things to do and to obey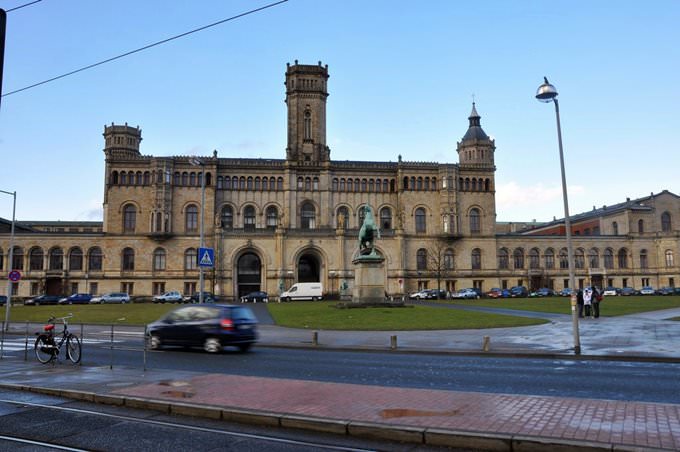 1.
Buses remain the most optimal type of public transportation. All buses ply in accordance with a strict schedule. There are two types of fares of public transport – a day and a night ones. The last one is valid from 24:00 to 5:00 and is approximately 50% higher comparing to the daytime fare.
2. The best place to catch a taxi is at a special parking lot. You can also order a taxi by phone. Catching a car on the road is rather hard. Despite the fact that all taxis are equipped with meters, it is better to negotiate the price of a ride in advance.
3. The most favorable time to arrive in Hannover is between May and October. At this time of year the city is distinguished by the most favorable weather, so nothing will break your recreation program.
4. Savvy travelers are recommended to visit eating facilities located near Raschplatz Square. Numerous bistros and cafes located there offer a rich choice of dishes at very attractive prices. There are also several low-cost restaurants in the territory of Markthalle market.
5.
Georgstrasse is the best place to find memorable souvenirs. It is famous not only for its souvenir shops, but also for its antique shops. Bargaining is not common here and is unlikely to bring you a big discount on goods. However, if a seller feels sympathy for a buyer, he may make a gift in addition to a purchase. Copyright www.orangesmile.com
6. The locals are very friendly and are always ready to help foreign tourists. In order to win respect among the local residents tourists are advised to learn several phrases in German. This will certainly help to make the locals even friendlier and show respect for local traditions.
7. When you're about to make a visit to a house of local people, make sure you have prepared small gifts for hosts. You can present even modest gifts, such as flowers or good wine.
The usual way to begin shopping in Hanover is to visit a popular Kaiser shopping center. It is a great place to buy new clothes and shoes. The complex includes shops of various price …
Open
8.
According to the local rules of etiquette, making phone calls after 21:00 is prohibited. However, morning calls are very usual here, so you are free to call from 7 o'clock in the morning.
9. You should be quiet on the streets and in public places of the city. Any violation of public order, whether it is just a loud cheer or active gestures, can be considered as a sign of bad education.
10. Don't forget to refer your new acquaintances by the last name only. When you tell your name for the first time, you must always tell your last name, or you can put your interlocutor in an awkward situation.
11.
Local people are very punctual, so do your best not to be late for meetings. It should be noted that there are always big traffic jams in the evening on the main streets of the city, so it is better to leave earlier for important meetings.
Preparing your trip to Hannover: advices & hints - things to do and to obey You can re-publish this content with mandatory attribution: direct and active hyperlink to
www.orangesmile.com
.
What to visit being in Hannover - unique sights
Mittellandkanal
From the series
"Greatest Man-Made Waterways and Channels"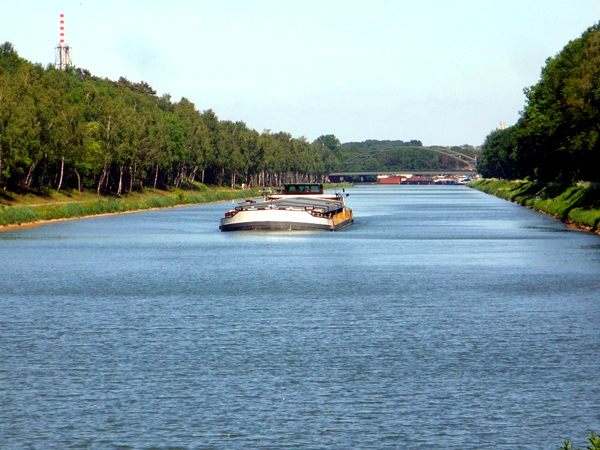 Check on the map:
Distance from Hannover center - 6.7 km.
Lush forests covering the banks of the canal, charming ancient bridges and crossings form a harmonious sightseeing complex which is interesting to explore. The construction works were started in 1906, during the Second World War the pace of work was reduced to a minimum. Although the first section of the canal was opened for navigation in 1915, the construction was far from finished. …
Read further
Gehry Tower
From the series
"Twisted Spiral Buildings and Towers That Are Real"
Check on the map:
Distance from Hannover center - 0.5 km.
An impressive 9-storey building with a twisting shape is situated in Hanover. In addition to the twisted shape, the Gehry Tower building is also distinguished by a rather unusual way of construction. While the main building material for its construction was steel. The project of an unusual building has been designed by the famous local architect Frank Gehry, it was built on the special order of the Hanover transport company. …
Read further
City tours, excursions and tickets in Hannover and surroundings
Photos of Hannover
Services search (pharmacy, police, parking, banks) on Hannover map
Tips for the cities around Hannover
Travelling to Hannover - advices and tips. What should be provisioned in advance, the rules you might want to follow, and the things you better avoid doing in Hannover. We help you to make your trip smooth and easy, with no unexpected surprises.