Cuisine of Garmisch-Partenkirchen for gourmets. Places for dinner - best restaurants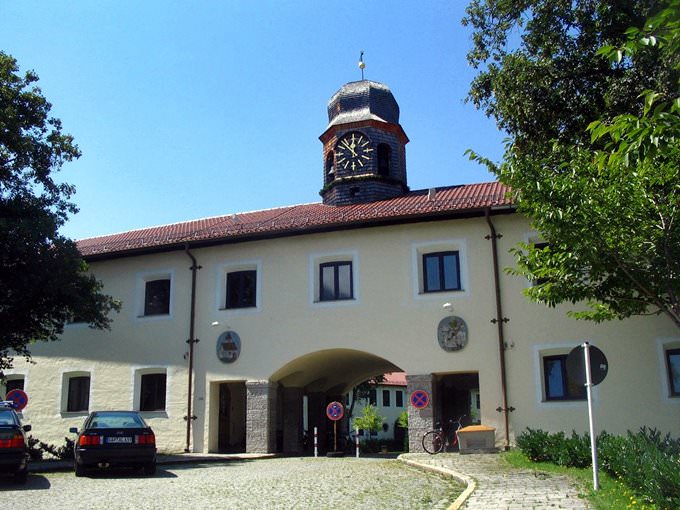 Garmisch-Partenkirchen can be really proud of the choice of attractive gastronomic establishments in its territory. The city is home to Bavarian restaurants, upscale gourmet dining facilities and excellent cafes, which are an ideal choice for rest of a big company. Such restaurants as Fraundorfer, Werdenfelser Hof, Braüstüberl, Zum Schatten, Zum Rassen and Drei Mohren are known as most attractive dining facilities dedicated to the national cuisine. In these restaurants you will find the best Bavarian beer, a huge choice of meat dishes and interesting national delicacies. Schweinhaxen mit Knodln is usually called the most popular national dish. This is a fried pork leg with dumplings.
Local residents are distinguished by quite an original nature and rich culture, unique traditions and customs that do not cease to amaze foreign travelers. Despite the fact that …
Open
Many restaurants offer their guests to enjoy an interesting entertainment program. Various music and dancing evenings are really widespread here. Tourists, who want to visit more elegant dining facilities, are recommended to visit such restaurants as Husar, Atlas Posthotel, Clausings Posthotel, Reindl Grill and Post Hotel Partenkirchen. These institutions are distinguished not only by rich menu, but also by luxurious decoration of inner halls. Attentive staff will surely help to organize a solemn ceremony or a banquet of any size.
Savvy travellers will surely like Chapeau Claque Restaurant, which specializes in French cuisine. Grand-Café restaurant is an excellent place to enjoy oriental delicacies and taste an authentic kebab. Followers of vegetarian food will be offered a separate menu. Numerous vegetable dishes offered Grand-Café are as attractive and original as meat delicacies. Copyright www.orangesmile.com
Garmisch-Partenkirchen and its suburbs are home to a huge number of historical, architectural and natural attractions. Local museums are a great way to get acquainted with the history and …
Open
The basis of menu of Max restaurant is represented by dishes from German cuisine. However, local chefs prepare excellent and popular dishes from the international cuisine. Mukkefuck bistro is a perfect place for rest after a busy day full of sightseeing. Fresh salads, sandwiches, hot and cold drinks – the restaurant's menu simply strikes visitors with its diversity. Kurpark-Pavillion restaurant, which is dedicated to German cuisine, is located in one of the most popular shopping streets of the city. During warm months of the year the restaurant's tables are served on the spacious terrace. Here guests are welcome to enjoy delicious food and fresh air. Beer remains the most favourite drink of regular visitors of the restaurant.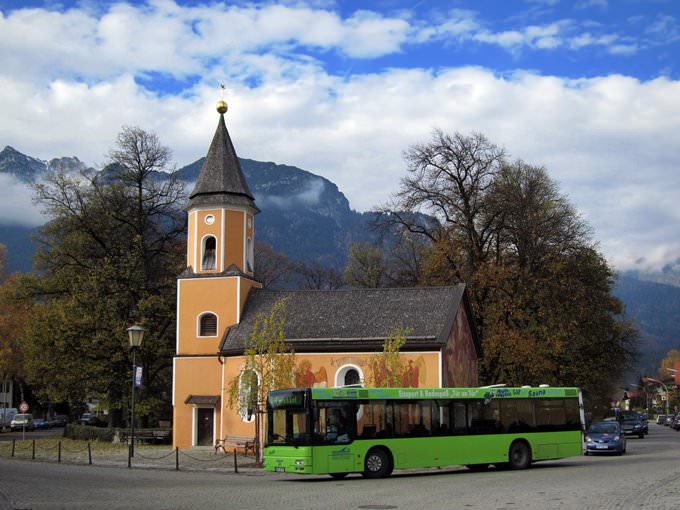 Locals usually enjoy visiting Italian restaurants, so they can be found literally on every street of the city. The best pasta in the city can be found at La Baita restaurant. Here guests will be amazed by a wide selection of various pizzas. Colosseo restaurant is a not less attractive place, which is located in a popular shopping center of Spar.
This guide to cuisine and restauraunt in Garmisch-Partenkirchen is protected by the copyright law. You can re-publish this content with mandatory attribution: direct and active hyperlink to
www.orangesmile.com
.
Reference information
Michelin-starred restaurants in Garmisch-Partenkirchen
♥ Restaurant 'Reindl's Restaurant' GARMISCH-PARTENKIRCHEN. Type - Country|Classic cuisine. 0.9 km from the center.
On the map
Photo
♥ Restaurant 'Husar' Garmisch-Partenkirchen. Type - Market cuisine. 1 km from the center.
On the map
Photo
♥ Restaurant 'vaun' Garmisch-Partenkirchen. Type - International. 1.5 km from the center.
On the map
Photo
♥ Restaurant 'Henri-Philippe' GRAINAU. Type - International. 6.5 km from the center.
On the map
Photo
♥ Restaurant 'Gasthaus am Zierwald' GRAINAU. Type - Country. 6.9 km from the center.
On the map
Photo
♥ Restaurant 'Luce d'Oro' Krün-Elmau. Type - Modern cuisine. 7.8 km from the center.
On the map
Photo
♥ Restaurant 'Summit & Tutto Mondo' Krün-Elmau. Type - Thai|Mediterranean cuisine|Grills. 7.8 km from the center.
On the map
Photo
♥ Restaurant 'Ammergauer Maxbräu' Oberammergau. Type - Country. 10.9 km from the center.
On the map
Photo
♥ Restaurant 'Post' KRÜN. Type - Country. 13.4 km from the center.
On the map
Photo
♥ Restaurant 'Das Marktrestaurant' Mittenwald. Type - Country. 14 km from the center.
On the map
Photo
City tours, excursions and tickets in Garmisch-Partenkirchen and surroundings
Unique sights around Garmisch-Partenkirchen
Alpspix
From the series
"The world's highest observation decks"
Check on the map:
Distance from Garmisch-Partenkirchen center - 7.7 km.
In clear weather beautiful views of the Zugspitze, the highest mountain in Germany, can be admired. Alpspix observation deck is available all year round. Thanks to its unique shape, you can see spectacular scenery, invisible from other places. Despite the fact that the observation deck is very popular among travelers, it has a number of opponents. After its opening, group of climbers, which has chosen this venue for the annual training, said that this massive construction only spoils the perfect mountain landscape. According to them, the only way to enjoy beauty of these places is to conquer one of the mountain peaks. …
Read further
Neuschwanstein Castle
From the series
"The most wonderful castles and palaces"
Check on the map:
Distance from Garmisch-Partenkirchen center - 27 km.
Neuschwanstein is characterized not only by the wonderful exterior design, but also by the first-class furnishings. The water was laid in the castle; Its huge halls and corridors were heated with warm air. The royal apartments were equipped with telephones, as well as a kind of electrical signaling system, with the help of which he summoned the servants. Situated in the picturesque mountains and surrounded by the lush pine forest, Neuschwanstein is now accessible to the tourists. …
Read further
Car rental on OrangeSmile.com
Garmisch-Partenkirchen in photo set
Searching where to eat - restaurants and cafe on Garmisch-Partenkirchen map
Cuisine and restaurants in the neighbours of Garmisch-Partenkirchen
Travel notes on best cuisine and restaurants of Garmisch-Partenkirchen (Germany) on OrangeSmile.com. Famous recipes and traditional dishes and courses in Garmisch-Partenkirchen restaurants. Where to eat - our recommendations on popular places in Garmisch-Partenkirchen, where you can taste delicious meal and also spend a good time with your friends.