Cuisine of Garmisch-Partenkirchen for gourmets. Places for dinner - best restaurants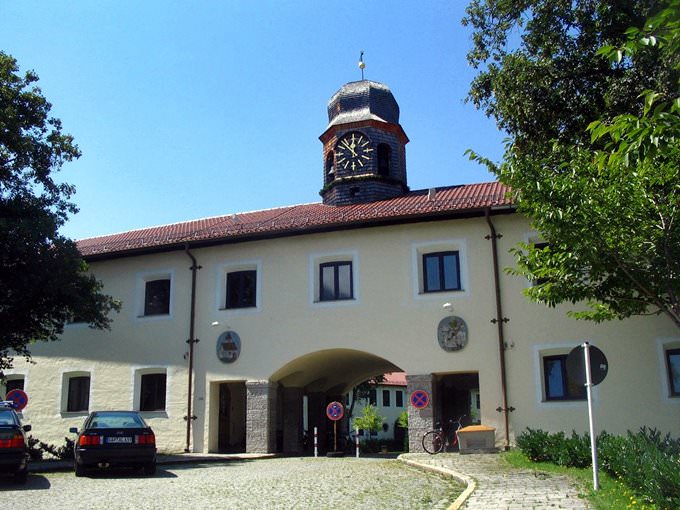 Garmisch-Partenkirchen can be really proud of the choice of attractive gastronomic establishments in its territory. The city is home to Bavarian restaurants, upscale gourmet dining facilities and excellent cafes, which are an ideal choice for rest of a big company. Such restaurants as Fraundorfer, Werdenfelser Hof, Braüstüberl, Zum Schatten, Zum Rassen and Drei Mohren are known as most attractive dining facilities dedicated to the national cuisine. In these restaurants you will find the best Bavarian beer, a huge choice of meat dishes and interesting national delicacies. Schweinhaxen mit Knodln is usually called the most popular national dish. This is a fried pork leg with dumplings.
Garmisch is an old town in Germany located on the Loisach River. In 1935 the town was merged with Partenkirchen town and the new settlement was named Garmisch-Partenkirchen – a city that …
Open
Many restaurants offer their guests to enjoy an interesting entertainment program. Various music and dancing evenings are really widespread here. Tourists, who want to visit more elegant dining facilities, are recommended to visit such restaurants as Husar, Atlas Posthotel, Clausings Posthotel, Reindl Grill and Post Hotel Partenkirchen. These institutions are distinguished not only by rich menu, but also by luxurious decoration of inner halls. Attentive staff will surely help to organize a solemn ceremony or a banquet of any size.
Savvy travellers will surely like Chapeau Claque Restaurant, which specializes in French cuisine. Grand-Café restaurant is an excellent place to enjoy oriental delicacies and taste an authentic kebab. Followers of vegetarian food will be offered a separate menu. Numerous vegetable dishes offered Grand-Café are as attractive and original as meat delicacies. Copyright www.orangesmile.com
Garmisch-Partenkirchen and its suburbs are home to a huge number of historical, architectural and natural attractions. Local museums are a great way to get acquainted with the history and …
Open
The basis of menu of Max restaurant is represented by dishes from German cuisine. However, local chefs prepare excellent and popular dishes from the international cuisine. Mukkefuck bistro is a perfect place for rest after a busy day full of sightseeing. Fresh salads, sandwiches, hot and cold drinks – the restaurant's menu simply strikes visitors with its diversity. Kurpark-Pavillion restaurant, which is dedicated to German cuisine, is located in one of the most popular shopping streets of the city. During warm months of the year the restaurant's tables are served on the spacious terrace. Here guests are welcome to enjoy delicious food and fresh air. Beer remains the most favourite drink of regular visitors of the restaurant.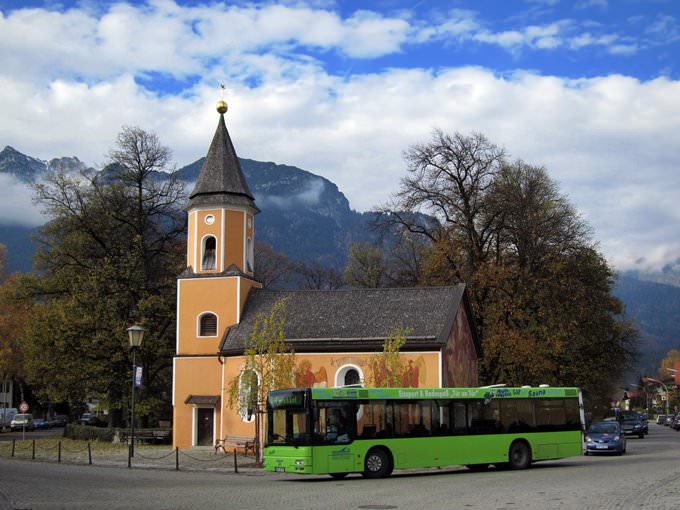 Locals usually enjoy visiting Italian restaurants, so they can be found literally on every street of the city. The best pasta in the city can be found at La Baita restaurant. Here guests will be amazed by a wide selection of various pizzas. Colosseo restaurant is a not less attractive place, which is located in a popular shopping center of Spar.
This guide to cuisine and restauraunt in Garmisch-Partenkirchen is protected by the copyright law. You can re-publish this content with mandatory attribution: direct and active hyperlink to
www.orangesmile.com
.
Reference information
Michelin-starred restaurants in Garmisch-Partenkirchen
♥ Restaurant 'Reindl's Restaurant' GARMISCH-PARTENKIRCHEN. Type - Country|Classic cuisine. 0.9 km from the center.
On the map
Photo
♥ Restaurant 'Husar' Garmisch-Partenkirchen. Type - Market cuisine. 1 km from the center.
On the map
Photo
♥ Restaurant 'vaun' Garmisch-Partenkirchen. Type - International. 1.5 km from the center.
On the map
Photo
♥ Restaurant 'Henri-Philippe' GRAINAU. Type - International. 6.5 km from the center.
On the map
Photo
♥ Restaurant 'Gasthaus am Zierwald' GRAINAU. Type - Country. 6.9 km from the center.
On the map
Photo
♥ Restaurant 'Luce d'Oro' Krün-Elmau. Type - Modern cuisine. 7.8 km from the center.
On the map
Photo
♥ Restaurant 'Summit & Tutto Mondo' Krün-Elmau. Type - Thai|Mediterranean cuisine|Grills. 7.8 km from the center.
On the map
Photo
♥ Restaurant 'Ammergauer Maxbräu' Oberammergau. Type - Country. 10.9 km from the center.
On the map
Photo
♥ Restaurant 'Post' KRÜN. Type - Country. 13.4 km from the center.
On the map
Photo
♥ Restaurant 'Das Marktrestaurant' Mittenwald. Type - Country. 14 km from the center.
On the map
Photo
Unique sights around Garmisch-Partenkirchen
Harakiri Ski Slope
From the series
"Top 13 furious ski resorts and pistes"
Check on the map:
Distance from Garmisch-Partenkirchen center - 68 km.
The professionals think that literally every person with a proper level of preparation can overcome this piste. You just have to consider the right skiing technique. Today the special warning signs in different languages ​​are placed on one of the most dangerous slopes in the world. In addition to the ski slopes, the trainers and the doctors are always on duty. It is recommended to ski on the other 'black' ski slopes of the Mayrhoven in front of the 'Harakiri' slope. …
Read further
Neuschwanstein Castle
From the series
"The most wonderful castles and palaces"
Check on the map:
Distance from Garmisch-Partenkirchen center - 27 km.
After more than a century the original interior was preserved in the castle. Today the guests can stroll through the spacious rooms decorated with fine frescoes and forgiven medieval chandeliers. The castle preserves the many valuable works of art created by the best painters from the 19th century. The wonderful mosaic floor, the painted ceilings, the countless paintings and sculptures made of precious materials and the wonderful wooden furniture make the setting for one of the most beautiful and fabulous castles in the world. …
Read further
Car rental on OrangeSmile.com
Garmisch-Partenkirchen in photo set
Searching where to eat - restaurants and cafe on Garmisch-Partenkirchen map
Cuisine and restaurants in the neighbours of Garmisch-Partenkirchen
Travel notes on best cuisine and restaurants of Garmisch-Partenkirchen (Germany) on OrangeSmile.com. Famous recipes and traditional dishes and courses in Garmisch-Partenkirchen restaurants. Where to eat - our recommendations on popular places in Garmisch-Partenkirchen, where you can taste delicious meal and also spend a good time with your friends.