Cuisine of Innsbruck for gourmets. Places for dinner - best restaurants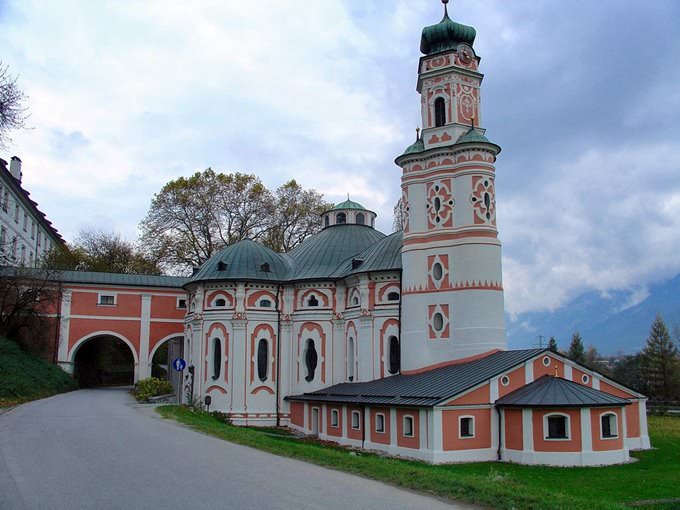 Gourmet travellers will find numerous original institutions in Innsbruck. Not only fashionable restaurants, but also cafes and bars offer to guests interesting dishes. The restaurant named Tiroler Bauernkeller offers to taste the best Tyrolean cuisine. The most popular dishes among the national cuisine are fried pork chops, salads, fresh vegetables and baked potatoes. Burkia is one of the best restaurants dedicated to Tyrolean cuisine. The restaurant is located near the city's airport. Here guests will enjoy fragrant fish with seasonings, roast lamb and carpaccio, as well as a large selection of salads and desserts.
Discovering the architecture of Innsbruck from bird's eye view! Ambras Castle, Basilika Wilten, Hofkirche, Tivoli-Neu, Triumphpforte, Anbetungskirche, Tyrolean State Museum, all those monuments are defining the image of Innsbruck …
Open
Defregger Stube restaurant is a great place to taste best dishes of the national cuisine as some very delicious original specialties by the restaurant's chef. Defregger Stube often becomes the location of theme nights. The restaurant's menu is also updated regularly. Jausenstation Vogelhütte restaurant is a perfect place for family holidays. The restaurant specializes in home meals. On the territory of the restaurant you will find a golf field and a large playground for children. Cammerlander restaurant is perfect choice for rest for a big company. Austrian cuisine makes up the basis of its menu, but the restaurant serves international cuisine too. Among the culinary specialties of this place are fish with sage, chicken stuffed with figs and nuts, as well as classic Italian pizza and spaghetti.
Kapuziner cafe is another prominent destination for fans of gastronomic tourism. A part of its tables are served in a beautiful garden. In the menu of the café the visitors will find a great selection of soups, snacks and salads, as well as several sorts of beer. Fans of Indian cuisine will never be bored here. They are advised to visit Madhuban restaurant that has earned much respect from the side of travelers. Excellent meat with spices, steamed vegetables and oriental sweets - grape wine will become a perfect complement to such a luxurious menu. Copyright www.orangesmile.com
Jesuitenkirche, Statdturm, Tiroler Landestheater, Spitalkirche, Herz-Jesu-Kirche, as well as many others, they all become the world's cultural heritage objects and remain as iconic monuments for Innsbruck …
Open
The regional cuisine is very hearty and simple. The best way to get acquainted with it is to visit one of the national cuisine restaurants located in the Old Town. Despite the fact that numerous tourists visit these dining venues every day, restaurants in the historic part of the city still have affordable prices. Each of them will certainly offer Knodel – big boiled dumplings with meat, vegetable, or sweet fillings. Spaetzle noodles are one more typical dish found in virtually all restaurants specializing in the national cuisine. These noodles are traditionally served with a special cheese sauce.
Innsbruck is famous for its cheese making traditions, so there is nothing strange that various cheese plates are exceptionally popular in the region. Local restaurants often offer them as a snack, but travelers can try various cheese varieties at local markets. Perhaps, Graukäse is one of the most unusual local cheeses. The regional cuisine of Innsbruck is quite hearty and nutritious. Various meat dishes make up the basis of local restaurants' menus. Beef dishes are usually delicious in the region. Consider trying such a typical dish as beefsteak with red bilberry jam.
Surrounded by a ridge of picturesque mountains, Innsbruck is a beautiful place that attracts numerous tourists. Every year, the city and the ski resorts located near it are visited by …
Open
French fries are the most typical garnish served with meat. Both locals and guests of the city also enjoy eating French fries outdoors as it is sold at numerous street food carts. Delicious local beer is a great addition to hearty food in Innsbruck. There are several historical breweries that offer exceptional quality.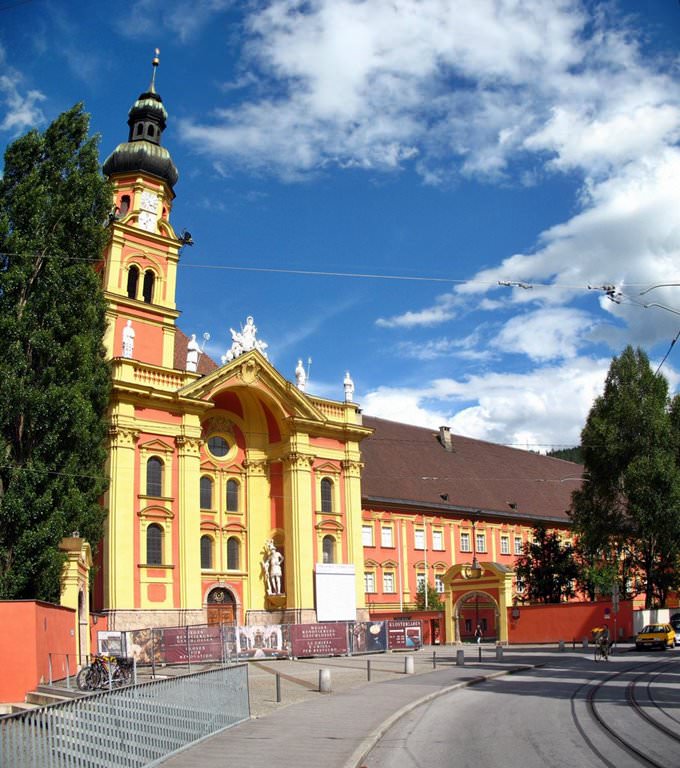 Even national desserts are simple and hearty. Pancakes with jam and sugar powder remain one of the most frequently ordered desserts. Local cafes and restaurants also offer delicious Strudels cooked in accordance with old recipes. There is even a café that specializes in cooking strudels - Strudel-Cafe Kroell. Skilled chefs of this café can amaze even experienced foodies because Strudel-Cafe Kroell offers this popular dessert with a variety of unusual and rare fillings. Of course, guests can try the classy Strudel with apples or cherry or stick to non-trivial versions, such as signature Strudels with mushrooms and bacon.
Innsbruck has always been a popular tourist destination for travelers with children. The famous alpine ski resort is widely visited all year round. Besides the above mentioned historic …
Open
Munding café remains one of the most attractive venues for everyone who wants to get acquainted with the cuisine of the region. The café will please guests not only with its large menu but also with affordable prices. Munding is famous for its mouthwatering schnitzels and traditional goulash, freshly cooked cakes and other popular Austrian desserts.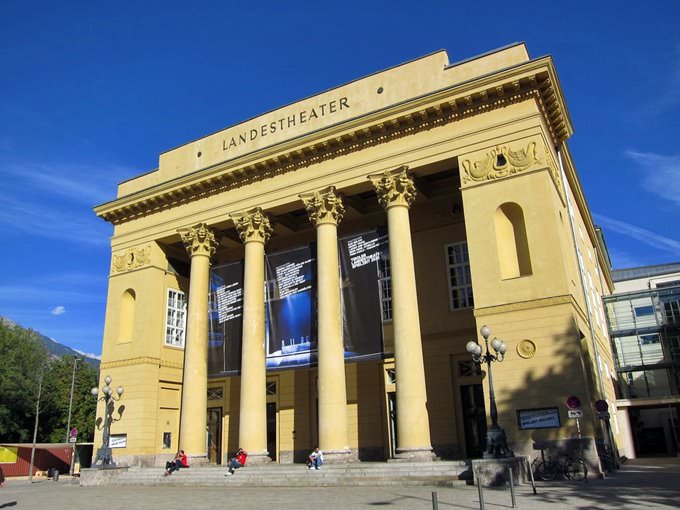 Drinks have an important role in the regional cuisine. Local restaurants always offer Gluhwein that they cook by their own recipes. On warm summer days, herbal lemonade remains the most popular drink. It is both delicious and healthy due to the high content of vitamins. By the way, residents of Innsbruck are among leaders in terms of coffee consumption in the world, so they pay much attention to brewing this popular drink.
This guide to cuisine and restauraunt in Innsbruck is protected by the copyright law. You can re-publish this content with mandatory attribution: direct and active hyperlink to
www.orangesmile.com
.
City tours, excursions and tickets in Innsbruck and surroundings
Where to go for dinner in Innsbruck: recommended cafe and restaurants
Thai-li
Where: Marktgraben 3, Innsbruck; Telephone: +43 (0)512 56 28 13;
Goldener Adler
Where: Herzog Friedrich Strasse 6, Innsbruck; Telephone: +43 (0)512 57 11 11;
Romantik Hotel Schwarzer Adler Restaurant
Where: Kaiserjägerstrasse 2, Innsbruck; Telephone: +43 (0)512 58 71 09;
Weisses Rössl
Where: Kiebachgasse 8, Innsbruck; Telephone: +43 (0)512 58 30 57;
Reference information
Michelin-starred restaurants in Innsbruck
♥ Restaurant 'Das Marktrestaurant' Mittenwald. Type - Country. 20.8 km from the center.
On the map
Photo
♥ Restaurant 'Summit & Tutto Mondo' Krün-Elmau. Type - Thai|Mediterranean cuisine|Grills. 27 km from the center.
On the map
Photo
♥ Restaurant 'Luce d'Oro' Krün-Elmau. Type - Modern cuisine. 27 km from the center.
On the map
Photo
♥ Restaurant 'Post' KRÜN. Type - Country. 28.1 km from the center.
On the map
Photo
♥ Restaurant 'Reindl's Restaurant' GARMISCH-PARTENKIRCHEN. Type - Country|Classic cuisine. 33.7 km from the center.
On the map
Photo
Innsbruck in photo set
Searching where to eat - restaurants and cafe on Innsbruck map
Cuisine and restaurants in the neighbours of Innsbruck
Travel notes on best cuisine and restaurants of Innsbruck (Austria) on OrangeSmile.com. Famous recipes and traditional dishes and courses in Innsbruck restaurants. Where to eat - our recommendations on popular places in Innsbruck, where you can taste delicious meal and also spend a good time with your friends.