City break in Essen. Active leisure ideas for Essen - attractions, recreation and nightlife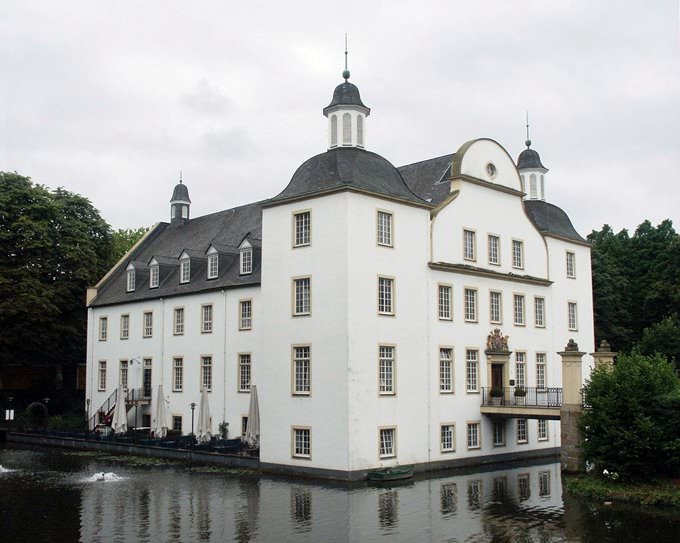 Exhibitions are not the only entertainment in Essen. The ideal place for a relaxing stroll is Kettviger Strasse street, which is home to the most popular shops. The street starts at the cathedral and goes to the railway station, where you can find shopping pavilions of all sizes and specializations. There are several large-scale shopping centers popular among tourists.
Essen is a major industrial and exhibition center, business travelers are main guests of the city. Anyway, it is quite attractive for ordinary travelers. Essen was badly damaged during the …
Open
One of the most important and interesting is Einkaufszentrum Limbecker Platz. This is more than an ordinary shopping mall; in addition to attractive shops it is home to several excellent restaurants. Often there are interesting sales, where you can buy high-quality branded items at the most competitive prices.
In warmer months, fans of outdoor activities prefer to spend time on the Baldeney Lake that is located in the immediate vicinity of Essen. It is equipped with several beautiful beaches, as well as a great surf school. The annual sailing regatta is held there; guests from around the world take part in it. Copyright www.orangesmile.com
1. The main train station in Essen is one of the most advanced in Germany, so you can get to almost any city in the country from it. Tourists who expect to visit nearby towns are recommended …
Open
The city has amazing Grugapark Essen perfect for leisurely strolls and for active recreation. The park is equally beautiful in summer and winter; there is a special area for picnics in it. Flower lovers will be interested to visit the park in summer, when it is decorated with thousands of fragrant buds and unique floral arrangements. One of the most popular beer restaurants is also situated in this park.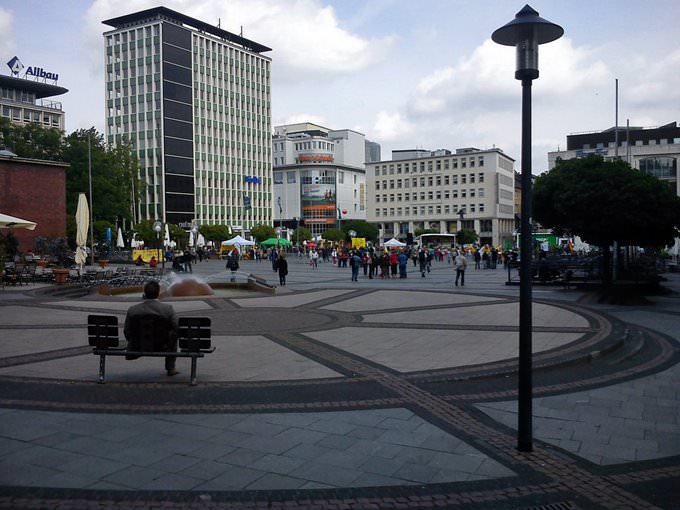 Daytona Kartbahn karting center is the popular place. It is characterized by excellent facilities; it is a very safe and attractive entertainment center, where you can have fun as a family. In the evening, visitors can go to one of the local bars or pubs. Fans of noisy parties are invited to Drehscheibe dance club; several times a week, there is a big party with noisy music and treats in it. Daktari club offers a more relaxed and intimate atmosphere.
This guide on active recreation and leisure in Essen is protected by the copyright law. You can re-publish this content with mandatory attribution: direct and active hyperlink to
www.orangesmile.com
.
City tours, excursions and tickets in Essen and surroundings
Sites around Essen from our surveys on extreme Earth places
Kolner Rathaus
From the series
"Famous Buildings of Renaissance Architecture"
Check on the map:
Distance from Essen center - 57.6 km.
The main element of the architectural complex is the 61 meters tower, that was built in the 15th century. Five stored tower is decorated with outstanding sculptures. There you can see about 120 figures of outstanding historical leaders, holy people and honorary citizens. Nowadays in the building has placed an interesting museum of Roman civilization. …
Read further
Kolner Dom
From the series
"The Most Iconic Temples in the World"
Check on the map:
Distance from Essen center - 57.2 km.
Before the cathedral building is the important and symbolic event - the relocation to Cologne of the unique religious sanctuary, the relics of three fortune-tellers. The first stage of construction was finished in the early 15th century, and in 1842 the large reconstruction of the building, which lasted 38 years, was begun. In 1880, when renovation of the cathedral was completed, its height formed 157 meters. For four years he remained the tallest building in the world. …
Read further
Photogallery of picturesque Essen
Search for active leisure and attraction spots on Essen map
City break ideas for neighbours of Essen
Guide to your best city break in Essen - popular places for recreation and leisure. Things to do during the day in Essen - attractions, parks, beaches, aquaparks, racing tracks, biking trails or waterski. Recommendations (with addresses, phone numbers and links) where to spend your time in the evening (bars, discos, clubs, etc.). We share some good ideas and the question 'What to do in Essen?' disappears immediately.