Preparing your trip to Chania: advices & hints - things to do and to obey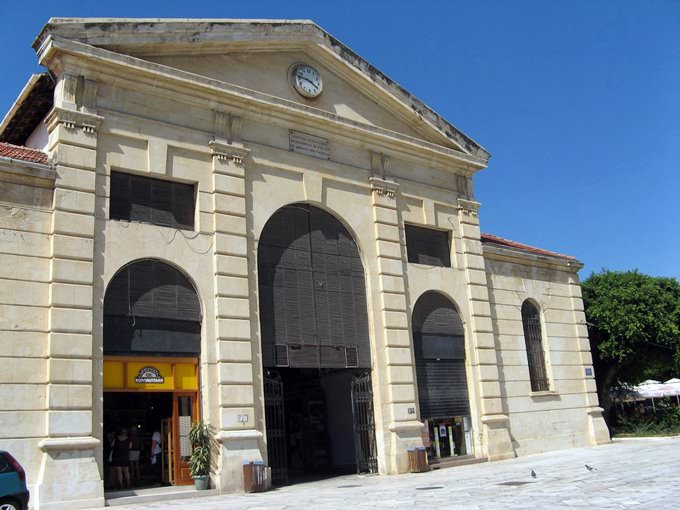 1. It is convenient to call other cities and countries from street payphones; they can be found literally on any city street. Payphones accept a special plastic card that can be purchased at any post office or newsstand. It should be noted that this way is the most budget-conscious; calls from the hotel would be a lot more expensive.
2. Tourists have to pay for goods and services exclusively in euro; any other currency won't be accepted here. It is more profitable to exchange currency in your home country before the trip. You can also use services of many local banks and private exchange offices.
3. Travelers who want to rent a car will need a standard set of documents, including a passport and a driver license of international standard. Those with driving experience less than one year may be denied service. The cost of car rent is 40 euros per day depending on the particular chosen brand.
4. Holiday-makers should take into account that local restaurants and taverns have very attractive prices. The average bill in local restaurants is about 10-15 euros for a full three-course dinner.
5. It is customary to leave a tip in restaurants and cafes; it makes out about 10% of the total bill. When paying at a little cafe, you can just round the resulting amount to any convenient sum. It is advisable to leave a small tip to the maid at the hotel, as well to the guide and taxi driver. Copyright www.orangesmile.com
6. The most common public transport is a bus; you can easily travel throughout the city using it. If necessary, you can reach any part of the island by bus. Travelers who are staying on holiday as a great company are recommended to use a taxi.
7. Vacationers aren't recommended to overtaste national food and to drink tap water. This may affect the process of acclimatization.
The main part of city's attractions is concentrated in the so- called Old Town. It is noteworthy that during the Second World War, this part of Chania has miraculously remained intact, so …
Open
8. Banks and other government agencies are working from 7:30-8:00 am to 1:00-2:00 pm; Saturday and Sunday are common days-off. It should be noted that the schedule of some institutions may vary slightly.
9. Shops are open from 8:00 am to 9:00-10:00 pm. In the afternoon they may have quite a long break, which usually starts at 1:00 pm and lasts until 5:00 pm.
Preparing your trip to Chania: advices & hints - things to do and to obey You can re-publish this content with mandatory attribution: direct and active hyperlink to
www.orangesmile.com
.
City tours, excursions and tickets in Chania and surroundings
Greece: travelling advices
1. The hot climate in Greece influences the daily routine. During the daytime, many shops and restaurants are closed for a siesta. You can't do shopping at the height of the day.
2.Greece is conditionally divided into 3 parts. These are the mainland, the Peloponnese, and the islands located In the Aegean Sea. Beach tourism in these parts may be very different. The air temperature is usually much higher on the islands. If you are going to dedicate a trip to excursions and travel, it's better to choose the Peloponnese and stay in inexpensive hotels.
3.The Greeks call their country Hellas. The word Greece is of Latin origin and is not used. The Greeks are very proud of their origin and rich history of the country. Guests should also treat it with great respect.
4. During tours, you should not try to take a piece of marble or a stone from some historical structures, even if it just lies on the road. It will necessarily cause a problem while crossing a border. …
Open
Photos of Chania
Services search (pharmacy, police, parking, banks) on Chania map
Tips for the cities around Chania
Travelling to Chania - advices and tips. What should be provisioned in advance, the rules you might want to follow, and the things you better avoid doing in Chania. We help you to make your trip smooth and easy, with no unexpected surprises.