Preparing your trip to Aosta: advices & hints - things to do and to obey
1.
The best time to visit Aosta for tourism purposes is in the middle of January as this is the time of the most colorful and beautiful carnival in the city. The sampling of local wine and cheese is an essential part of the carnival. It is also possible to buy local food with discounts during the days of the festival.
2. Bratina remains one of the most typical souvenirs that tourists buy in Aosta. It is a kettle of an unusual shape with several goosenecks. As a rule, these kettles are made from wood. It is possible to buy such a creative souvenir in virtually any workshop.
3. The average daily rate is relatively low in Aosta compared to other alpine skiing resorts of the region that are often more popular. Many guests of local hotels are travelers who head to Turin and other resorts of that region. Inexpensive hotels in Aosta attract them and make them stay longer.
4. Tourists, who want to save on food, should pay attention to numerous Aosta bars. As the number of bars is quite large for such a city, each of the venues tries to attract more guests by offering various promotions and discounts. For example, when ordering a glass of vintage wine, guests can be provided with a dinner or a large plate with snacks. The best time to visit bars is right after the opening as the selection of dishes is the biggest.
5.
The majority of museums and art galleries offer free entrance once a week. It is also free to enter many cathedrals and churches. Students will be pleased with special discounts, so they shouldn't forget to take a proof of their student status to be eligible. Copyright www.orangesmile.com
6. Local shopping complexes often have sale periods, during which it is possible to buy clothes and shoes with a discount of 50%.
7.
It is easy to reach Aosta from the nearby skiing resorts that also offer many interesting landmarks to explore, restaurants and entertainment venues to visit.

Preparing your trip to Aosta: advices & hints - things to do and to obey You can re-publish this content with mandatory attribution: direct and active hyperlink to
www.orangesmile.com
.
What to visit being in Aosta - unique sights
Aiguille du Midi
From the series
"The World's Highest Observation Decks"
Check on the map:
Distance from Aosta center - 36.6 km.
You can not only walk through the tunnels between levels, but also use a special lift that is much more convenient and faster. There is a special plate with the exact height of the platform and its number at each level. It's also worth to have a long and incredibly interesting tour to Aiguille du Midi that many tourists tend to visit in the summer. The fact is that it's always very cold and very windy at the top, so it would be more comfortable to climb it in the summer, when it's not so chilly. …
Read further

Cleuson-Dixence
From the series
"The Greatest Dams in the World"
Check on the map:
Distance from Aosta center - 38.9 km.
A few years ago, the dam was connected to the flat districts by the cable car. Through the dam tunnel the exciting excursions for the tourists are carried out. After the visit of the magnificent building from the inside is still an interesting entertainment offered to the guests - all interested can stay in one of the tunnels under the dam. The dreamers prefer to visit this wonderful area in winter - amidst snowy mountain landscapes the dam still looks more impressive. …
Read further

Tortin Ski Slope
From the series
"Top 13 Furious Ski Resorts and Pistes"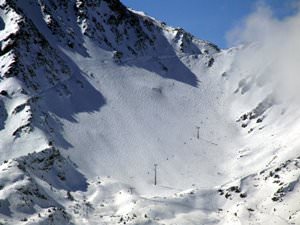 Check on the map:
Distance from Aosta center - 40.5 km.
For this reason, the extreme sports fans prefer to visit the health resort in the spring when the snow begins to melt or in autumn, when it has not yet hidden all the special features of the 'black' slopes. The health resort Verbier also offers many opportunities for freeriding. However Verbier was known worldwide precisely because of the 'Torin' runway. …
Read further

City tours, excursions and tickets in Aosta and surroundings
Car rental on OrangeSmile.com

Thailand Relaxes Its COVID-19 Policy
New Year events in Thailand are likely to bring more people this year because everyone is tired of lockdowns and craving normal life. Many tourists, who book hotels in Pattaya, Krabi, or Phuket for the holiday season, also want to participate. As champagne has become an essential drink for New Year celebrations, the question regarding alcohol consumption comes to mind. The government allowed serving alcoholic drinks during the New Year countdown but only open-air cafes and restaurants with good ventilation will be permitted to do this until 1 am on 1 January 2022. This rule is nationwide.
Read this
01.06.2023
Photos of Aosta
Services search (pharmacy, police, parking, banks) on Aosta map
Tips for the cities around Aosta
Travelling to Aosta - advices and tips. What should be provisioned in advance, the rules you might want to follow, and the things you better avoid doing in Aosta. We help you to make your trip smooth and easy, with no unexpected surprises.