Preparing your trip to Parma: advices & hints - things to do and to obey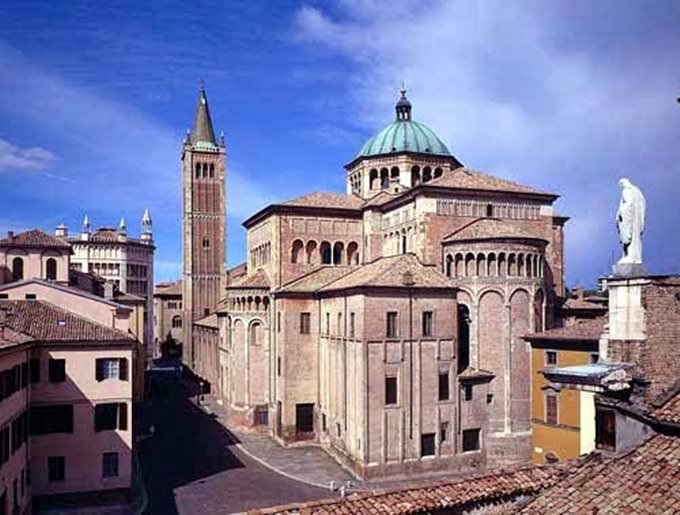 1.
Prudent tourists are recommended to buy foods at open markets as in this case the cost of goods will be considerably lower than supermarkets will offer. Shop-a-holics should pay particular attention to jersey goods of local production, imitation jewelry and china ware which are of the highest quality in Parma.
2. Local shops and stores start working not later than 9am however some grocery stores as well as local markets start working at 7am. The shops and markets serve customers till 15:00 – 16:00 with a short day time lunch break.
3. Tourists are recommended to use street call boxes as these offer the optimum rates for inter city and international calls. The call boxes are located in close vicinity to all large shopping stores and entertaining centers of Parma. The call boxes accept special plastic cards or credit cards as well as special coins.
4. Local restaurants and cafes welcome tips. A 10% addition to a total amount of a bill will be quite enough. Even if a service fee is included into a bill a small cash reward should be added in any way. Paying for taxi or styling services tourists should just round up a total amount to any convenient sum.
5.
Utility supplied voltage is 220V. All the hotels and inns are equipped with European standard sockets. If necessary adapters and connectors can be bought in any specialized store. Copyright www.orangesmile.com
6. Local people are rather cordial and friendly towards foreign guests and are always eager to help with a piece of advice. The only condition of a successful communication with local folks is keeping to the etiquette. To win trust of the city residents tourists should learn several phrases in Italian as this will be highly appreciated by natives.
7. Taxi should better be called by phone and a cost of a trip should be negotiated in advance. The highest rates are charged by the taxis hunting their clients in close vicinity to hotels, shopping centers and restaurants.
The main gastronomy speciality of Parma is undoubtedly Parma ham. Many renowned culinary experts of the world use it as an essential ingredient of their food masterpieces. Every restaurant …
Open
8.
The most popular means of transportation among local folks is still a bicycle. The city of Parma features several large rental centers. However the central district of Parma is better be cruised on foot as entertaining facilities, landmarks and sights are located there in close vicinity to each other.
Preparing your trip to Parma: advices & hints - things to do and to obey You can re-publish this content with mandatory attribution: direct and active hyperlink to
www.orangesmile.com
.
City tours, excursions and tickets in Parma and surroundings
Italy: travelling advices
5. In Italy, crime rate is very low. In places of mass concentrations of people and popular tourist places however, one can meet with pickpockets, and therefore should be as vigilant as possible.
6. It is prohibited to be on beaches in Italy from 1AM to 6AM. Violation of this rule attracts a fine of 150 Euros.
7. When visiting temples and cathedrals in Italy, it is worth choosing closed clothing or throwing a scarf over your shoulders. Otherwise, you may not be allowed inside.
8. The name of the male and female toilet in Italy begins with a single letter - Signori and Signora. It is worth being careful not to get into an embarrassing situation. …
Open
Photos of Parma
Services search (pharmacy, police, parking, banks) on Parma map
Tips for the cities around Parma
Travelling to Parma - advices and tips. What should be provisioned in advance, the rules you might want to follow, and the things you better avoid doing in Parma. We help you to make your trip smooth and easy, with no unexpected surprises.