Preparing your trip to Bergamo: advices & hints - things to do and to obey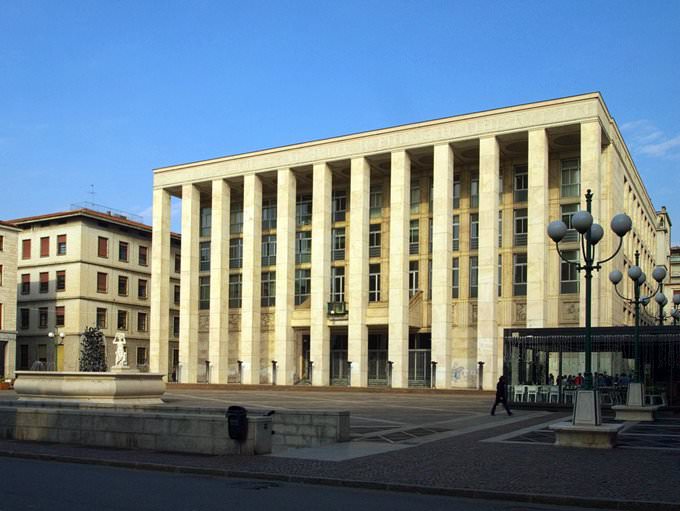 1.
Only a small part of the locals can speak English, so travelers should not forget to get an Italian phrase book for this trip. The book will surely help to find "common ground" with salespeople in the local stores, taxi drivers and waiters in restaurants.
2. All hotels of Bergamo are equipped with standard European wall outlets. The supply voltage is 220 V. Before you start your trip, make sure you check all electrical appliances that you plan to take with you for compatibility – you might need to purchase necessary adapters.
3. All valuable items should be stored in a special safe only or given at the reception for deposit. When you go out for a walk, you should not take valuable things or large sums of money with you without any particular need.
4. Make sure you exchange currency in specialized centers or banks only. When you plan to exchange money, you should pay attention not only to the exchange rate, but also to the amount of the commission charged. These figures can vary significantly in different banks and exchange offices.
5.
The majority of public institutions work from 9:00 to 17:00. During the daytime some banks and shops can be closed for a lunch break. As a rule, the break lasts no more than one and a half of an hour. Copyright www.orangesmile.com
6. Despite the fact that the city is home to a huge number of different restaurants, the prices in them are not very different. The travellers, who expect to save on food, are recommended to visit numerous bistros of the city. You will surely find various salads and fresh pastries in them.
7. If your hotel provides a "buffet" type breakfast as an additional service, you should not forget to come to have meals as soon as possible. Latecomers will simply not get various delicacies, which are usually available at the beginning of a breakfast.
There is a legend that tells about wonderful city Bergamo and its creation. According to this legend, the city was founded by forefather Chidn, but this place got its splendid forms after …
Open
8.
Public transport, as well as some museums and other cultural institutions provide children, students and pensioners with favorable discounts. Of course, you may not want to miss this opportunity. In order to get these discounts, all eligible categories of people should stock up all necessary documents in advance.
9. You can catch a taxi in a special parking only or call it by phone. Stopping cars right on the streets of the city is simply not accepted. Taxi rates can go up a bit after 22:00 comparing to the daytime rates. These special rates are also applied on weekends.
10.
Public transport tickets must be purchased in advance. You can easily get them in any tobacco outlet or a newsstand. All tickets must be necessarily validated once you enter the bus.
Preparing your trip to Bergamo: advices & hints - things to do and to obey You can re-publish this content with mandatory attribution: direct and active hyperlink to
www.orangesmile.com
.
City tours, excursions and tickets in Bergamo and surroundings
Italy: travelling advices
2. Tickets for public transport must be purchased in advance. They are sold in newspaper and tobacco kiosks. When buying tickets, you need to check their date and time to avoid a fine.
3. Smoking in public places in Italy is prohibited. Violation of this law attracts a fine of 200 Euros.
4. Italy has a three-hour day siesta. At lunchtime many shops, especially in southern regions and small towns, are usually closed.
5. In Italy, crime rate is very low. In places of mass concentrations of people and popular tourist places however, one can meet with pickpockets, and therefore should be as vigilant as possible. …
Open
Photos of Bergamo
Services search (pharmacy, police, parking, banks) on Bergamo map
Tips for the cities around Bergamo
Travelling to Bergamo - advices and tips. What should be provisioned in advance, the rules you might want to follow, and the things you better avoid doing in Bergamo. We help you to make your trip smooth and easy, with no unexpected surprises.