Preparing your trip to Verona: advices & hints - things to do and to obey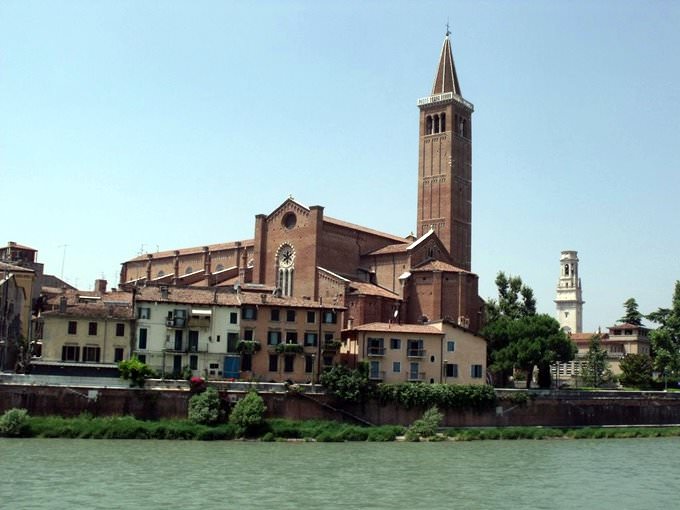 1.
Tourists, who expect to devote much time to walks and excursions around the city, are recommended to visit Verona during the period from early May to early October. At this time of year the weather is most favorable, so long rains will not spoil your recreation program.
2. There is a tourist office next to Porta Nuova railway station. You can obtain a free map of the city there. The map is very useful as it shows all public transport routes and throws the light upon the upcoming cultural events.
3. Buses remain the main form of public transport. Tickets must be purchased in advance. They are sold in all newspaper and tobacco kiosks. As a rule, tickets vary in price and are valid for a certain period of time.
4. Lake Garda can be reached by special blue buses that start their route from the square near the station. If you expect to travel a lot around the city and use public transport for that purpose, it is better to purchase a special ticket named Verona Card. This pass provides its holder with a discount not only for public transport, but also for various museums and theaters.
5.
Getting around the city by car can be quite problematic. During rush hours there are heavy traffic jams on all main streets of the city. The historic center of the city is a pedestrian area. Motorists are allowed to drive there in certain hours only. Copyright www.orangesmile.com
6. You can easily obtain a free copy of «Verona Guida alla shopping» booklet at the tourist office. The booklet provides a detailed description of all shops and shopping centers of the city, including their specificity and working hours.
7. Travellers who want to save money on restaurants, should pay attention to local residents. If there are many visitors in a restaurant, then this place is distinguished bot only by a great menu but also by reasonable prices.
The local cuisine is quite diversified. Chefs of Verona are the authors of many well-known dishes that are popular among gourmets around the world. Each restaurant of national cuisine will …
Open
8.
The most beneficial way to make phone calls to other cities and countries is to use special telephone tubes that are located close to all major shopping malls, banks and transport stops. You can pay for your calls with coins or by using a special plastic card. You can also purchase special phone cards. They are usually sold in all newspaper and tobacco kiosks.
9. Travellers, who plan to use mobile phones during their vacation, should not forget that roaming in Verona is quite expensive.
10.
Despite the fact that the Verona is a fairly safe city, travelers should follow basic security precautions. All valuable items are better to be kept in a safe at your hotel. Do not leave your belongings in public places and do not leave bags and outerwear unattended.
Preparing your trip to Verona: advices & hints - things to do and to obey You can re-publish this content with mandatory attribution: direct and active hyperlink to
www.orangesmile.com
.
What to visit being in Verona - unique sights
Arena di Verona
From the series
"Ancient amphitheaters and arenas, that are still operational"
Check on the map:
Distance from Verona center - 0 km.
The amphitheater was built in the 30s AD. Now it is located in the central square of Verona - Piazza Bra. In size it ranks third in the world, behind only the world-famous Colosseum and the ancient amphitheater located in Santa Maria Capua Vetera. Originally, the theater was used to conduct gladiatorial and sea battles popular in the era of ancient Rome, as well as circus performances. …
Read further
Pasubio
From the series
"Most spectacular mountain roads"
Check on the map:
Distance from Verona center - 43 km.
Those enthusiasts who are not afraid of difficult roads and planning to visit Italy should definitely go for a ride on the mountain serpentine Pasubio. The road lies in the mountainous region of Vicenza, it is very narrow and slippery that's why not all the locals prefer to drive on it by car. To start a journey around the track on a massive SUV is meaningless as it is impossible to overcome the sharp turns, especially the narrow parts of the road. A significant part of the transport stream are motorcycles and bicycles. Too many dangers lurk drivers of two-wheeled transport on the road. …
Read further
City tours, excursions and tickets in Verona and surroundings
Photos of Verona
Services search (pharmacy, police, parking, banks) on Verona map
Tips for the cities around Verona
Travelling to Verona - advices and tips. What should be provisioned in advance, the rules you might want to follow, and the things you better avoid doing in Verona. We help you to make your trip smooth and easy, with no unexpected surprises.