Preparing your trip to Padua: advices & hints - things to do and to obey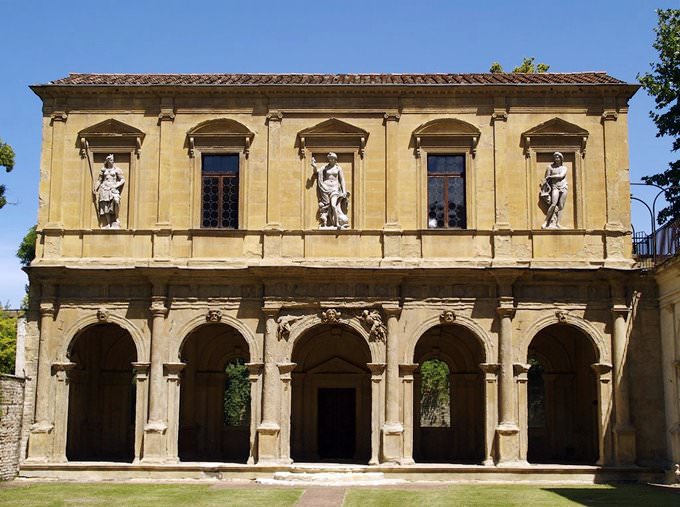 1.
Tourists spending vacation in Padua may enjoy a trip to Venice as each day buses are departing from the Piazzale Boschett. The cost of a trip will be about 4Euro and the trip will last up to an hour. Many prudent tourists prefer stopping in Padua and opting for affordable hotels of the city meanwhile setting off to the excursions and observation tours to Venice. Another way to reach a popular tourist destination is a train. The cost of a trip in this case will vary from 4 up to 10Euro.
2. Padua features hot and wet summers. That is why the optimum seasons for visiting the city are late spring and autumn. Even though Padua features a rather warm winter period, still during the cold season fallouts and fogs are rather common turning the weather unfavorable for hiking and touring.
3. The optimum city transportation means is a tram as its route runs through the most significant excursion destinations and districts of the city. On weekdays the trams are running with up to 8 minute intervals meanwhile on Saturdays and Sundays the intervals between trams may increase up to 20 minutes.
4. A historical center of the city is banned for transport and is totally in disposal of pedestrians. As some landmarks and sights are located far from each other, tourists are recommended to rent a bicycle for city cruising. Due to the roads being free from other transport, exploring the historical center by bicycle is safe and convenient.
5.
Tourists looking to using city transport and to visiting excursions are recommended to get a special card named PadovaCard. The card can be valid though 48 or 72 hours, the cost will be 16 and 21 Euro correspondingly. Apart from free traveling by city transport the card gives a discount for visiting various cultural and entertaining establishments. Copyright www.orangesmile.com
6. Travelers visiting the city of Padua in the tourist heat should take care of booking tickets for different cultural events in advance. Even though the tickets will be a bit more expensive in this case, still booking in advance is a perfect alternative to standing in long queues.
7. High quality service in restaurants and cafés should necessarily be rewarded with tips. In upscale eating houses tips may be included into a total bill otherwise one will need to add 10 – 15% to the sum of the bill to reward a waiter. In budgetary restaurants and cafés a total sum should be rounded up to any convenient sum and that will be enough for a reward.
According to one version, the founder of this town was a mighty warrior Antinori, whose tomb is not yet found by archaeologists. This is a major cultural center and home to many great …
Open
8.
Many museums and cultural establishments offer sufficient discounts for kids and students. To get a discount one should have all the documents proving the right to benefits.
Preparing your trip to Padua: advices & hints - things to do and to obey You can re-publish this content with mandatory attribution: direct and active hyperlink to
www.orangesmile.com
.
What to visit being in Padua - unique sights
Pasubio
From the series
"Most spectacular mountain roads"
Check on the map:
Distance from Padua center - 32.6 km.
One of the most dangerous sections of the route is considered the one passing through the rocks and including a small tunnel. There are no barriers on this section of the route so road users are literally in a few inches from the deep abyss. According to the stories of local residents, the first mountain trail in this area was built thousands of years ago. With the advent of motor vehicles the road has been slightly improved. But still a trip on the highway Pasubio by car remains an incredibly dangerous event. Many tourists prefer walking down the road on foot as some of its sections offer fantastic views of the mountains. …
Read further
City of Verona
From the series
"Top 15 UNESCO sites In Europe"
Check on the map:
Distance from Padua center - 69.8 km.
Many travelers associate the charming Italian city of Verona with the romantic love story of Romeo and Juliet. This picturesque place with a rich history is a UNESCO World Heritage Site. Every year, it is visited by more than three million tourists. The city is famous not only for its priceless historical and architectural monuments, but also for a rich cultural life. There are joyful festivals and exhibitions all year round. …
Read further
City tours, excursions and tickets in Padua and surroundings
Photos of Padua
Services search (pharmacy, police, parking, banks) on Padua map
Tips for the cities around Padua
Travelling to Padua - advices and tips. What should be provisioned in advance, the rules you might want to follow, and the things you better avoid doing in Padua. We help you to make your trip smooth and easy, with no unexpected surprises.