Preparing your trip to Ravenna: advices & hints - things to do and to obey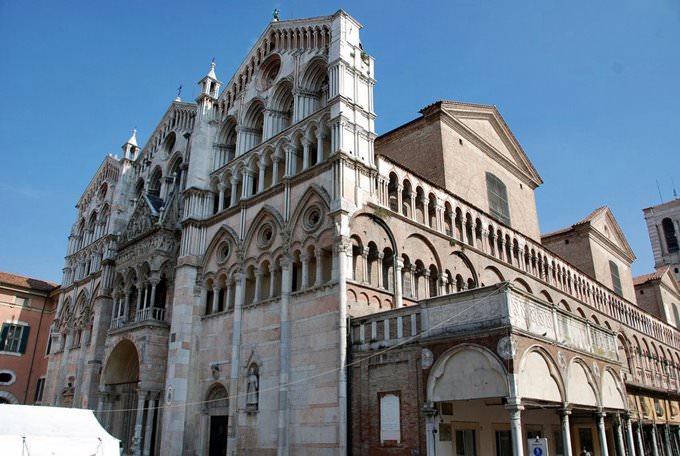 1.
Trains to Bologna, Ferrara and Rimini regularly depart from the Ravenna central railway station, a trip to one of the neighboring cities will take no more than one and a half hours. The price depends on a class of a train selected for a trip. Commonly the price is about 3 to 7 Euro; visiting neighboring cities is one of the most popular entertainments among foreign guests.
2. Tourist buses commonly depart from the Piazza Farini square. Punto Bus center is located there as well giving tourists information on current tours and tickets prices.
3. The hottest months of the year are July and August, traditionally the peak of the tourist season in Ravenna falls within summer. A hotel for this period is recommended to be booked in advance as almost all the local hotels usually increase prices in summer.
4. Remarkable sites of Ravenna are located in close vicinity to each other so the city is recommended to cruise on foot.
5.
A popular transportation means in the city is a bicycle which can be rented in one of specialized renting centers. Local residents ride red bicycles meanwhile tourists commonly ride yellow ones, a usual rent rate is about 10 Euro per a day of usage. The most popular renting center is Cooperativa Sociale la Formica located close to the central railway station. Copyright www.orangesmile.com
6. The city offers a lot of attractive gastronomy establishments. The most expensive ones are located near the central square and remarkable sites of the city. However tourists will find numerous cozy cafes and attractive restaurants in remote districts of the city as well. These eating houses feature high quality of served dishes, attentive service and affordable pricing policy.
7. Local museums operate to schedules which are commonly changed during a year, so it is recommended to specify the working hours of an establishment in tourist offices in advance. There is a profitable discount system for lots of tours and excursions – seniors, students and children under 18 years old can use privileges.
This city is rich in historical and architectural complexes, which traditionally attract tourists from all over the world. Here you will see old churches and tombs that have survived from …
Open
8.
Ravenna is a rather calm and safe city, however foreign guests should be careful and attentive anyway. Central streets are safe to cruise even late at night meanwhile remote districts are not recommended for individual trips. Tourists are recommended to visit these areas with a guide only.
9.
Setting off to city cruising one should have a certified copy of passport and a hotel card. It will help to avoid misunderstandings and find a quick way back to the hotel.
Preparing your trip to Ravenna: advices & hints - things to do and to obey You can re-publish this content with mandatory attribution: direct and active hyperlink to
www.orangesmile.com
.
City tours, excursions and tickets in Ravenna and surroundings
Italy: travelling advices
6. It is prohibited to be on beaches in Italy from 1AM to 6AM. Violation of this rule attracts a fine of 150 Euros.
7. When visiting temples and cathedrals in Italy, it is worth choosing closed clothing or throwing a scarf over your shoulders. Otherwise, you may not be allowed inside.
8. The name of the male and female toilet in Italy begins with a single letter - Signori and Signora. It is worth being careful not to get into an embarrassing situation.
9. Italians are very sociable people. They will gladly show strayed tourist the way, tell them about local sights and give some advice. …
Open
Photos of Ravenna
Services search (pharmacy, police, parking, banks) on Ravenna map
Tips for the cities around Ravenna
Travelling to Ravenna - advices and tips. What should be provisioned in advance, the rules you might want to follow, and the things you better avoid doing in Ravenna. We help you to make your trip smooth and easy, with no unexpected surprises.