Preparing your trip to Mestre: advices & hints - things to do and to obey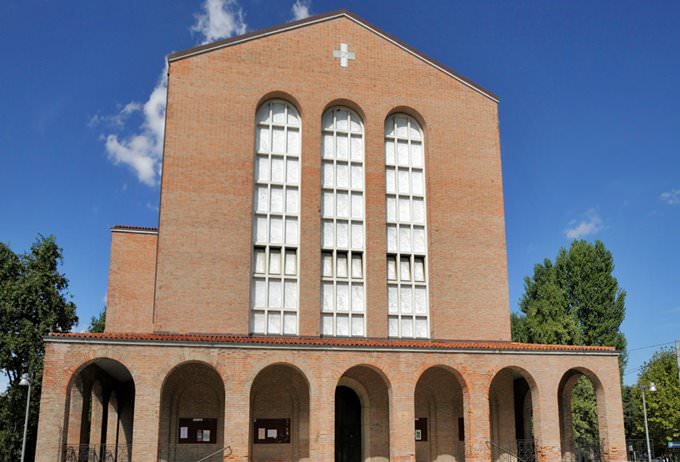 1.
The city center of Mestre is convenient for on foot exploration as all the significant landmarks and entertaining centers are located in close vicinity to each other. Drivers will appreciate numerous free parking lots. Mestre features lower prices than Venice.
2. Local people give preference to bicycle as the main transport means. Many rental centers offer bicycles for rent. No additional documents are needed to do this. To rent a bicycle one should have enough cash to cover the rental cost.
3. The optimum way to reach Venice is a high speed train departing from the train station 3-4 times per hour. The cost of the trip does not exceed 5 Euro. The trip takes maximum 15minutes. One may reach Venice by bus or by ferry, however the speed train is the fastest and the most cost effective way of intercity travelling.
4. Mestre features a great choice of attractive inexpensive hotels so even prudent tourists can choose a place to stop and live near the city center – the check in cost will be rather affordable. Many tourists looking to visit Venice opt for Mestre hotels and just pay visits to other cities.
5.
Tourists should keep in mind that most gastronomy establishments are closed from 15.00 till 19.00. Tourists should dinner in advance in this case. Many upscale restaurants serve supper not earlier than 20.00. Copyright www.orangesmile.com
6. Restaurants and cafes welcome tips the amount of which depends on the class and level of the establishment. In restaurants tips commonly equal to 10-15% of the total sum of the bill. And in small cafes and pizza restaurants visitors may round up the total of the order to any desired sum.
7. Tourists are recommended to go shopping on weekdays in the morning as evenings are commonly rather crowded in the shopping center. Almost each shopping center accepts international credit cards. That is why one can avoid keeping substantial sums of cash by oneself.
Mestre is known not only for upscale gastronomy establishments but for small family owned restaurants and cafes which serve excellent dishes of ethnic cuisine. Walking through the Piazza …
Open
8.
The most popular souvenirs among tourists are masks and murano glassware. These can be bought on the open markets at most profitable prices. Those wishing to get some original memorable gifts and souvenirs from Mestre should visit a local market of antiques. Expert travelers claim that these markets are full of unique items and objects of art
Preparing your trip to Mestre: advices & hints - things to do and to obey You can re-publish this content with mandatory attribution: direct and active hyperlink to
www.orangesmile.com
.
Italy: travelling advices
3. Smoking in public places in Italy is prohibited. Violation of this law attracts a fine of 200 Euros.
4. Italy has a three-hour day siesta. At lunchtime many shops, especially in southern regions and small towns, are usually closed.
5. In Italy, crime rate is very low. In places of mass concentrations of people and popular tourist places however, one can meet with pickpockets, and therefore should be as vigilant as possible.
6. It is prohibited to be on beaches in Italy from 1AM to 6AM. Violation of this rule attracts a fine of 150 Euros. …
Open
Photos of Mestre
Services search (pharmacy, police, parking, banks) on Mestre map
Tips for the cities around Mestre
Travelling to Mestre - advices and tips. What should be provisioned in advance, the rules you might want to follow, and the things you better avoid doing in Mestre. We help you to make your trip smooth and easy, with no unexpected surprises.