Preparing your trip to Veneto: advices & hints - things to do and to obey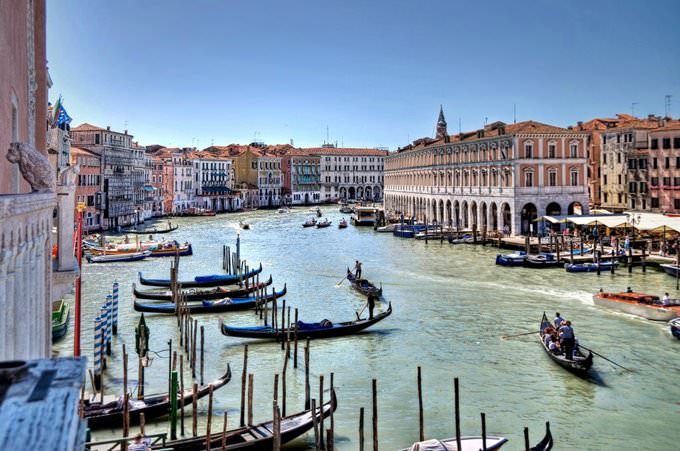 1. Budget travelers should avoid shops and restaurants located in central areas of cities, as they are the most expensive. Dining places and shops in remote areas are rather good; they differ from central ones with prices only.
2. Restaurants, shops and other entertainment venues in major cities have quite excessive working hours, but in small towns they don't. Planning excursions and activities, it's better to specify the schedule of local institutions.
3. The central railway station of Venice has a great storage room, where you can leave a bag for all day for just 5 euros. It would be a real find for those who decide to spend in the capital one day only.
4. Tourists planning to travel through the territory of Veneto by car have to consider some important nuances. Even in large cities the vast majority of streets are narrow and one-way; they won't be easy to foreign drivers. An abundance of road signs simplifies the situation.
5. Gourmets are recommended to choose restaurants marked with Michelin identifier or other popular tourist guides' marks. If you believe experienced travelers, the quality of food in such places is always at the highest level, while prices don't differ from nearby dining places. Copyright www.orangesmile.com
6. All major cities have great tourist centers. There you can take a map of the city for free, get a schedule of public traffic and a lot of other important travel information.
7. One of the most popular and expensive entertainment remains a gondola ride along canals of Venice. Prices will be higher in the evening; in the morning and in the afternoon, they would be quite reasonable. It is profitable to make a trip in a big company; usually gondola can accommodate up to 6 people.
Guests of Veneto can diversify their rest not only with walks along historical sites, but also with a wide variety of entertainment options. The region is rich in natural attractions …
Open
8. According to local regulations, it is forbidden to feed pigeons on streets; for violation fine of up to 500 euros is charged. You mustn't eat on the go, next to the road or a crosswalk, otherwise you would be charged a heavy fine.
Preparing your trip to Veneto: advices & hints - things to do and to obey You can re-publish this content with mandatory attribution: direct and active hyperlink to
www.orangesmile.com
.
What to visit being in Veneto - unique sights
Ponte di Rialto
From the series
"Unbelievable and magnificent bridges and viaducts"
Check on the map:
Distance from Veneto center - 61.8 km.
Just like many years ago, the shops are open, 24 souvenir shops with exclusive goods on the bridge. Rialto Bridge is located in the district of the same name, to whose honor it was named. It must be noted that the bridge was built in the narrowest part of the Great Channel. In 1551 a competition for the best bridge design was declared, in which the most famous and mostly gifted architects of Europe participated. The unsuccessful architect Antonio de Ponte won the competition. The design of the bridge, presented by him, recalled the old wooden bridge, which was used for crossing the canal earlier. …
Read further
Burano
From the series
"The most magical and picturesque cities in the world"
Check on the map:
Distance from Veneto center - 64.4 km.
Walking through the streets of the amazing city, only at first glance it may seem that its miniature houses are painted in different colours in a chaotic order. In fact, the houses are painted according to a specially approved system. Every local resident who want to repaint his house, must make an official request to the government. After some time he will receive an official response with an accessible palette of colours from which he can choose the most suitable one. …
Read further
City tours, excursions and tickets in Veneto and surroundings
Photos of Veneto
Services search (pharmacy, police, parking, banks) on Veneto map
Tips for the cities around Veneto
Travelling to Veneto - advices and tips. What should be provisioned in advance, the rules you might want to follow, and the things you better avoid doing in Veneto. We help you to make your trip smooth and easy, with no unexpected surprises.