Sightseeing in Varese - what to see. Complete travel guide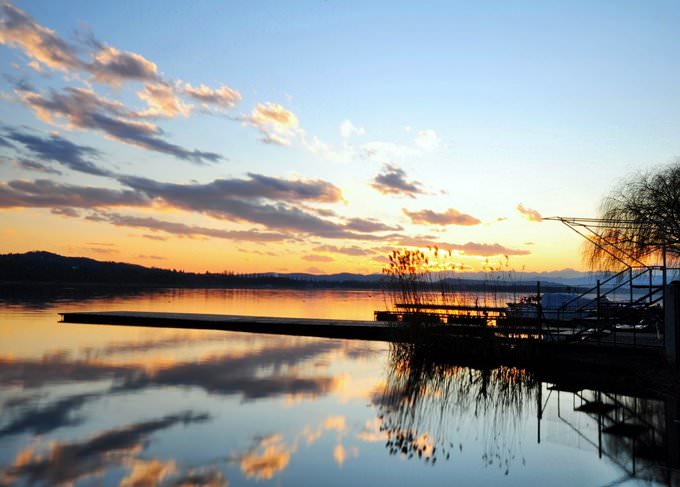 Varese is a picturesque province that attracts travellers by its amazing alpine valleys and mountain lakes. The resort offers to its guests multiple walking routes, many of which are intended for a stay of several days. This place will be interesting to not only mountain climbers, but also to ordinary travellers as well and anyone else who is indifferent to beautiful corners of nature. You will be able to walk through untouched woods, walk along the shores of most beautiful mountain lakes and see endless valleys that look like pictures from fairy tales.
The city is also full of different cultural places of interest. Among them such places as Castello Estense are definitely worth mentioning. Don't forget to visit Sacro Monte sanctuary, from which was started "cross procession". It ends at the beginning of the hill on which stands Santa Maria del Monte Church. These religious sights are considered the most precious ones in whole country. Each year thousands of pilgrims come here to kneel in front of great shrines.
Not far away from the church is located a small picturesque village that still keeps several houses built during medieval times. While walking on narrow streets you can see many shops and outlets on your way where you can buy memorable souvenirs created by local masters. Copyright www.orangesmile.com
There are several attractive villas on the territory of the city. Each villa has its own cultural significance. For example, Villa Mirabello is now the home for the Archeological Museum that exhibits a collection of pictures created by famous Italian masters. You will find another great collection of art in another museum located in the museum in Villa Menafoglio Litta Panza. Sport lovers should go to golf fields (there are 7 high-class golf fields in Varese) or spend some nice time in hippodrome, where they can learn how to ride a horse, or play basketball on one of several special areas. In case you prefer water sports, then you should go to Varese Lake where traditionally take place yacht regatta and cutter rides.
This guide to iconic landmarks and sights of Varese is protected by the copyright law. You can re-publish this content with mandatory attribution: direct and active hyperlink to
www.orangesmile.com
.
Reference information
Survived castles around Varese
♥ Castle 'Varese Castle' Varese, 2.4 km from the center.
On the map
Photo
♥ Castle 'Frascarolo Castle' Induno Olona, 3.7 km from the center.
On the map
Photo
♥ Castle 'Velate Tower' Varese, 3.7 km from the center.
On the map
Photo
♥ Castle 'Castiglione Olona Castle' Castiglione Olona, 7.7 km from the center.
On the map
Photo
♥ Castle 'Torba Tower' Gornate Olona, 10.2 km from the center.
On the map
Photo
National and city parks around Varese
♥ World Heritage Site 'Monte San Giorgio' , 14.2 km from the center.
On the map
Photo
♥ National Park 'Parco nazionale della Val Grande' , 39.3 km from the center.
On the map
Photo
♥ World Heritage Site 'Swiss Alps Jungfrau-Aletsch' , 94.3 km from the center.
On the map
Photo
Sights around Varese from our guide 'Extreme places on Earth'
Duomo di Milano
From the series
"15 unofficial man-made wonders of the world"
Check on the map:
Distance from Varese center - 48 km.
The cathedral is so great that it can accommodate up to 40 000 people. About 3 400 beautiful statues decorate a hall. The main symbol and the gem is the golden statue of Madonna, the patron saint of Milan. Paintings on walls and a ceiling of the cathedral require special attention. Some of them were created by the outstanding artist, Simone da Orsenigo. The roof of the cathedral has the great viewing platform that offers a spectacular view of the historic streets of Milan. …
Read further
Church of Santa Maria delle Grazie
From the series
"Top 15 UNESCO sites In Europe"
Check on the map:
Distance from Varese center - 47 km.
Over the past decades, the main church in Milan has remained a popular tourist attraction. The queue of those wishing to see the legendary frescoes doesn't vanish, so it's recommended to sign up for a tour several days in advance. Anyone who wishes to see the legendary fresco by Leonardo da Vinci, will have to undergo a special procedure. An outerwear has to be cleaned from the dirt using a dedicated gadget. Only after that, you can take a look at the amazing work of art. However, visitors can not admire it for more than 15 minutes. …
Read further
Car rental on OrangeSmile.com
Search touristic sites on the map of Varese
Sightseeing in regions nearby Varese
All about Varese, Italy - sightseeings, attractions, touristic spots, architecture, history, culture and cuisine. Prepare your trip together with OrangeSmile.com - find out the 'must see' things in Varese, which places to visit, which excursions to take, where the breathtaking views are waiting for you. Planning your trip with this travel guide will help your to get the most out of Varese in few days.