Family trip to Varese with children. Ideas on where to go with your child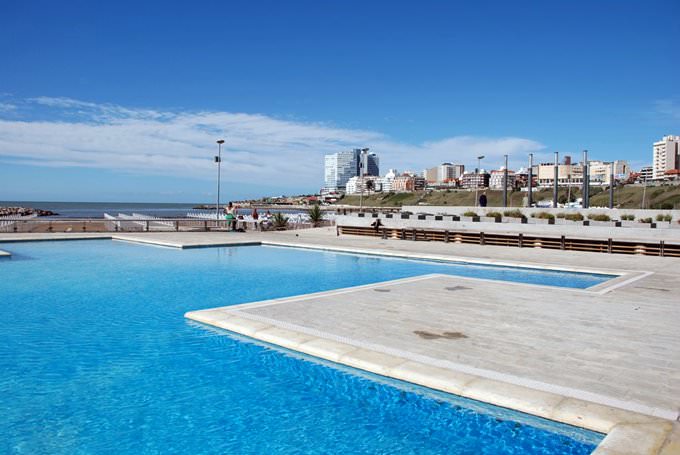 In miniature Varese which is famous for its historical sites, one can find entertainment for every taste. With older children, you should definitely visit the astrological center Osservatorio Astronomico Campo dei Fiori. It is located in a beautiful mountainous area in the territory of a vast park, which in itself, is an outstanding landmark. In this park, grow many rare grasses and flowers. Interesting excursions are carried out on its territory. The park is equipped with several excellent observation platforms with benches, from which a classy view of the city and the surrounding area opens. While walking in the park, it is worth looking into the observatory itself. Here for visitors too, are conducted cognitive excursions and they are invited to admire the starry sky through the most powerful telescopes.
Varese and the surrounding towns have much to offer to travelers. Both fans of architectural landmarks and adherents of eco-tourism will be satisfied with their vacation in this part of …
Open
Another original cultural center which will certainly appeal to young visitors is the Museo Castiglioni. In this museum which occupies a beautiful historical building, a rich collection of archaeological artifacts is collected. Here you can see fragments of stone on which images of animals and ancient writings are carved, as well as fragments of rock art. A significant part of the collection is dedicated to the history and culture of Ancient Egypt. For children, incredibly interesting and informative excursions are conducted in the museum.
Varese is perfect for those who like to spend a lot of time in nature. One of the most beautiful city parks is Funicolare Sacro Monte, which is also located in the mountains. With older children in this park, you can go for a stroll on foot through the mountainous areas. It will be incredibly interesting. Those who do not want to exhaust themselves with walking tours will have the opportunity to get to the park by cable car. The park is incredibly beautiful, and is suitable for sports entertainment as well as picnic organization. In the park area, playgrounds are outfitted for children. This wonderful park is popular among locals who come here for an evening walk. Copyright www.orangesmile.com
1. The period from May to October is considered the best time to visit Varese. The weather is always fine during this part of the year, so nothing will spoil your plans. 2. There are no …
Open
There are interesting entertainment parks in the city, which are worth visiting by the whole family. In a beautiful forest, is located the Adventure Park Villaggio Cagnola. This is a real adventure park with many unusual attractions. Here, among tall trees, there are many playgrounds and rope bridges, which only the most daring and dexterous can go by. All the rides can be tested by visitors only after getting the instructions and only with special equipment on them, so extreme entertainment is absolutely safe. This entertainment center will be interesting to visit with older children. Suitable entertainment can also be found for adults.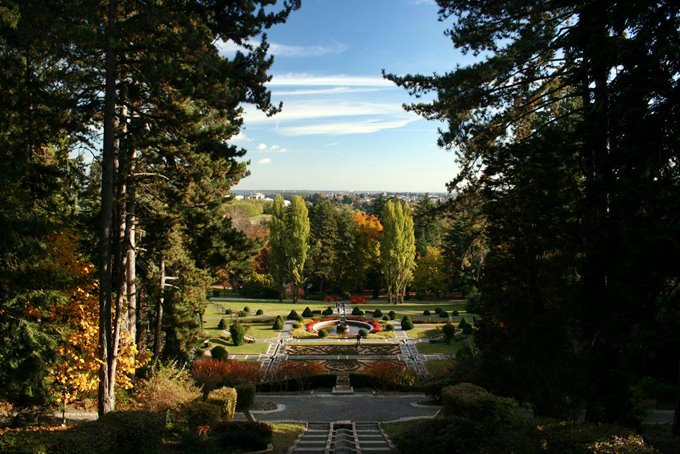 One of the favorite entertainments for the guests of Varese is cycling, during which they can see the most important sights of the city and its environs. With teenagers, it is necessary to go to one of these tours. The most interesting is the Lake Varese bicycle trail. The length of the route is about 28 kilometers and runs around the lake. During the tour, you can see a lot of beautiful natural places, visit colorful national restaurants and see the preserved historical buildings. It would be difficult to plan a more interesting active holiday for the whole family in Varese. During the tour, you can buy interesting souvenirs, try a lot of signature dishes, and feed the swans and ducks that live in the lake more than once. This entertaining excursion is sure to please the children.
This guide to family holidays in Varese is protected by the copyright law. You can re-publish this content with mandatory attribution: direct and active hyperlink to
www.orangesmile.com
.
City tours, excursions and tickets in Varese and surroundings
Car rental on OrangeSmile.com
Photogallery of best places of Varese
Children attractions (aquaparks, zoos, amusement parks) on the map of Varese
Interesting places to visit with children around Varese
Guide to sightseeing and entertainment for children in Varese - parks, attractions, museums, zoos, water-parks. All fascinating and educational sites of Varese, which are must visit and see for your child. Find out the best discovery routes and places for kids (local theaters, exhibitions and museums), where you can spend quality time together. Varese for families with children.