Cuisine of Varese for gourmets. Places for dinner - best restaurants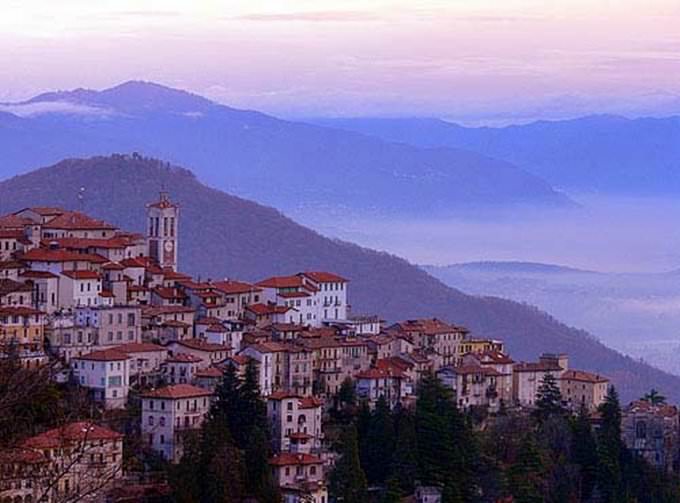 Not only fans of the classic Italian cuisine will enjoy their vacation in Varese but also foodies who will be simply in love with creative local restaurants and bars. Osteria Piazza Litta is particularly popular with travelers. It never ceases to attract new guests with affordable prices and an interesting entertainment program. Continue your acquaintance with local culinary traditions at Il Polpo Fritto. This restaurant has a luxuriously decorated hall and simply excellent cuisine. The restaurant is ideal for all kinds of events and banquets. As Il Polpo Fritto is quite popular, it is better to reserve a table in advance.
The City of Varese, which is sometimes called "the Garden City" is a charming settlement located on the east shore of Lake Maggiore, in the Lombardy region. It is an idyllic place that …
Open
Pizzeria Ristorante Piedigrotta is a fantastic choice for a family dinner. This restaurant also specializes in the national cuisine. Besides several types of pizza, fragrant pasta with a variety of sauces, and salads, visitors are welcome to order popular dishes of the international cuisine. Pizzeria Ristorante Piedigrotta serves guests until late at night, so the venue becomes quite crowded in the evening. Ristorante Luce is one more venue that specializes in the modern Italian cuisine. Every dish here is an inimitable culinary masterpiece. Skilled chefs of the restaurant never cease to amaze guests with new signature delicacies.
Ristorante Crotto Valtellina is one of the most romantic restaurants in Varese. It pampers its visitors with live music in the evening and a fabulous open-air terrace that is open in summer. Budget tourists will certainly like Golden Egg. A fantastic choice of pastries, sandwiches, snacks, salads, alcohol-free cocktails, and beverages is everything that hungry tourists need after long excursions in the city. Fans of oriental cuisine will be delighted with Ristorante Ran that specializes in Japanese cuisine. Guests will be also pleased with the selection of drinks – the restaurant's bar offers wine and liqueurs brought from different parts of the world. Copyright www.orangesmile.com
Varese is famous for its gorgeous architectural landmarks. The city is incredibly rich in museums and theaters. Sacro Monte of Varese is, without a doubt, an important landmark that tourists …
Open
All fans of fish and seafood dishes simply cannot leave Varese until they visit Due Lanterne. This fish restaurant has many signature dishes including the fish soup that is cooked in accordance with a special recipe. Travelers who cannot imagine a vacation in Italy without pizza, should definitely visit Medioevo Pizzeria. Several dozen types of pizza with various sauces, beacon, seafood, and vegetables will please even most discerning visitors. The pizzeria also offers a range of salads and interesting snacks. Medioevo is suitable for vegetarian visitors.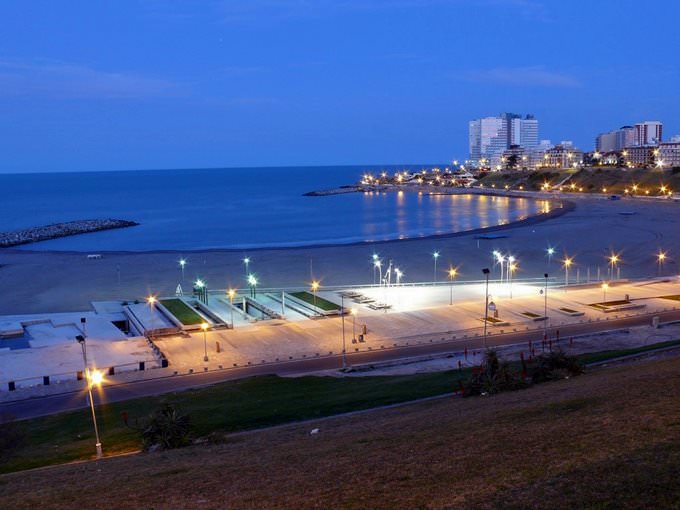 Da Annetta is one of the oldest restaurants in the city. It was opened yet in 1928. The menu of the prestigious restaurant is full of delights and amazing delicacies. Among signature dishes of Da Annetta it is important to mention fagottini di pasta rossa and carre d'agnello scozzese. Ristorante Teatro is a wonderful destination for an evening. Just like one can guess from the name, the design of this fine restaurant is dedicated to theatre, so expect to see numerous masks, colorful handicrafts, marionettes, and other interesting items. The menu is filled with seasonal delights and locally sourced food such as fresh fish, truffles, and other mushrooms.
Varese and the surrounding towns have much to offer to travelers. Both fans of architectural landmarks and adherents of eco-tourism will be satisfied with their vacation in this part of …
Open
The last but not the least, Vecchia Trattoria della Pesa features a wonderful combination of American and Italian styles. The design of the restaurant is an interesting combination of New York vibes and a traditional Italian trattoria. The menu perfectly reflects the design of the restaurant and features reimagined versions of the traditional food. Besides that, there is a regularly updated seasonal menu.
This guide to cuisine and restauraunt in Varese is protected by the copyright law. You can re-publish this content with mandatory attribution: direct and active hyperlink to
www.orangesmile.com
.
Reference information
Michelin-starred restaurants in Varese
♥ Restaurant 'Teatro' VARESE. Type - Classic cuisine. 0.2 km from the center.
On the map
Photo
♥ Restaurant 'La Perla' VARESE. Type - Seafood. 0.3 km from the center.
On the map
Photo
♥ Restaurant 'Luce' Varese. Type - Creative. 0.9 km from the center.
On the map
Photo
♥ Restaurant 'Olona-da Venanzio dal 1922' INDUNO OLONA. Type - Regional cuisine. 3.1 km from the center.
On the map
Photo
♥ Restaurant 'Da Annetta' CAPOLAGO. Type - Classic cuisine|Regional cuisine. 3.2 km from the center.
On the map
Photo
♥ Restaurant 'Al Vecchio Convento' VARESE. Type - Tuscan. 3.5 km from the center.
On the map
Photo
♥ Restaurant 'Crotto Valtellina' MALNATE. Type - Regional cuisine. 3.7 km from the center.
On the map
Photo
♥ Restaurant 'Hosteria da Bruno' Azzate. Type - Mediterranean cuisine. 5.3 km from the center.
On the map
Photo
♥ Restaurant 'Colonne' SANTA MARIA DEL MONTE (SACRO M. Type - Modern cuisine. 5.6 km from the center.
On the map
Photo
♥ Restaurant 'Madonnina' CANTELLO. Type - Classic cuisine. 5.7 km from the center.
On the map
Photo
Car rental on OrangeSmile.com
Varese in photo set
Searching where to eat - restaurants and cafe on Varese map
Cuisine and restaurants in the neighbours of Varese
Travel notes on best cuisine and restaurants of Varese (Italy) on OrangeSmile.com. Famous recipes and traditional dishes and courses in Varese restaurants. Where to eat - our recommendations on popular places in Varese, where you can taste delicious meal and also spend a good time with your friends.