Preparing your trip to Rimini: advices & hints - things to do and to obey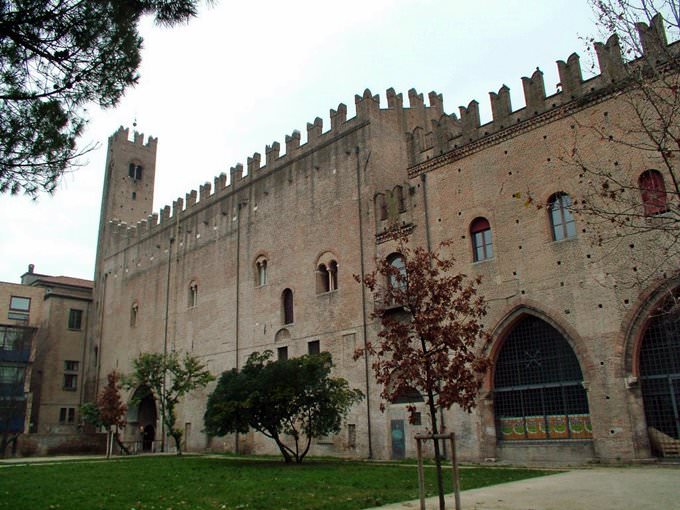 1.
The city features a well developed railway system. Trains running to neighboring towns depart several times a day, so tourists have an opportunity to explore the nearest suburbs.
2. The hottest months of the year are July and August with an average temperature being about 28®C. The peak of the tourist season falls within summer months, as during the season the resort holds several exciting festivals.
3. The system of public transportation is represented with trams and buses, which are running from the early morning till the late evening. The city practices entire tickets being valid for traveling by any city transport. The entire tickets are sold in every tobacco or newspaper stalls or can be bought directly from a driver. One should keep in mind that buying a ticket from a driver will turn more expensive than buying it in advance.
4. A bicycle is a popular means of transportation among local residents and city guests. One can rent a bicycle in one of the renting centers. A day rent of a bicycle will cost about 10-15 Euro, in case of a longer rent term the daily rates will be lower.
5.
Taxi service is available 24/7 in the city. Special parking lots are equipped in close vicinity to remarkable city sites, large shopping malls and entertainment centers. Tourists should keep in mind that average night rates are about 25% higher than day rates. Copyright www.orangesmile.com
6. An optimum way to pay for purchases and services is national currency. Currency exchange service is rendered in banks and private exchange offices. Usual working schedule of local banks is from 9 am or earlier till 4 pm, some banks have a short lunch break throughout the day.
7. Shops commonly serve customers from 10:00 till 20:00, some of the shops can have a short lunch break in schedule. The best season to visit the resort for shopping addicts is July or February as most of big shopping centers start grand sales giving a chance to buy goods at 50% reduced price.
Rimini is popular holiday destination for beach leisure enthusiasts and shopping addicts. The resort accumulates lots of night clubs and dance floors as well as entertainment centers being …
Open
8.
Local restaurants are noted for attractive prices, an average price of a lunch is about 12 Euro with no drinks included. At the daytime a lot of restaurants offer a set menu at reduced prices.
9.
The resort features free and paid beaches. All the beach equipment and gears are commonly paid on free beaches. In general free beaches are as good as paid beach areas featuring the same facilities for leisure and rest and high quality equipment.
Preparing your trip to Rimini: advices & hints - things to do and to obey You can re-publish this content with mandatory attribution: direct and active hyperlink to
www.orangesmile.com
.
City tours, excursions and tickets in Rimini and surroundings
Italy: travelling advices
5. In Italy, crime rate is very low. In places of mass concentrations of people and popular tourist places however, one can meet with pickpockets, and therefore should be as vigilant as possible.
6. It is prohibited to be on beaches in Italy from 1AM to 6AM. Violation of this rule attracts a fine of 150 Euros.
7. When visiting temples and cathedrals in Italy, it is worth choosing closed clothing or throwing a scarf over your shoulders. Otherwise, you may not be allowed inside.
8. The name of the male and female toilet in Italy begins with a single letter - Signori and Signora. It is worth being careful not to get into an embarrassing situation. …
Open
Photos of Rimini
Services search (pharmacy, police, parking, banks) on Rimini map
Tips for the cities around Rimini
Travelling to Rimini - advices and tips. What should be provisioned in advance, the rules you might want to follow, and the things you better avoid doing in Rimini. We help you to make your trip smooth and easy, with no unexpected surprises.