Sightseeing in Chios Island - what to see. Complete travel guide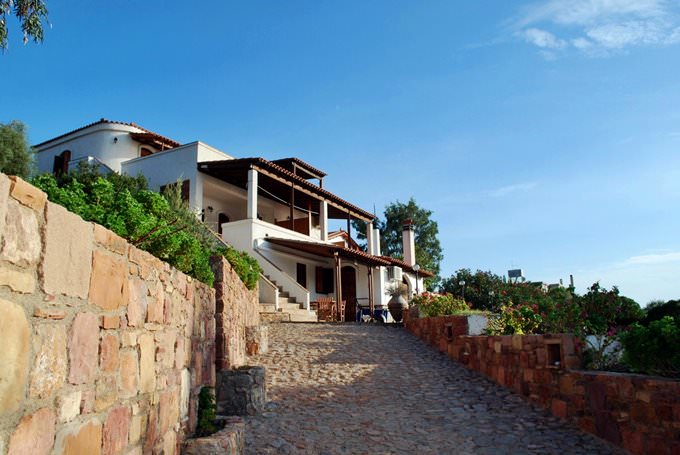 The Greek island of Chios is located in the Aegean Sea, near Anatolia. For many years it has been left out in the cold by foreign travelers. However, Greeks preferring solitude and peace were used to spend their vacations and weekends there. With the growing popularity of eco-tourism the island of Chios has received the status of the world famous resort; its main value is its unique nature and fabulously beautiful beaches. Many travelers don't mind the moderate touristic infrastructure, as they come here from all over the world to appreciate natural harmony and beauty of Chios.
One of the most monumental buildings of the capital of Chios is the Castle of Chios. The castle was constructed in the medieval period with its first construction phase having started in the …
Open
There are unique historical sites, but many of them were damaged during the numerous earthquakes. In the capital of the island, Chios, you can see the old Chios Castle
. The first fortification in its place has been built in the 10th century, since then the fortress has significantly changed its appearance. Each new owner tried to give it a new look; hundreds of years it has expanded its borders and, thus, become a unique architectural monument.
The town of Kambos is situated in the southern part of the island; a few hundred years ago, it has attracted Genoese nobles. In memory of bygone times, luxurious mansions and villas were left there; you can see them literally on any street. Many of them now house hotels and restaurants; each villa is surrounded by a lush garden with exotic plants. The southern part of Chios can boast a unique historical and architectural complex of Medieval village. That's a series of small fortification settlements that were founded in the Middle Ages and for many years defended the island from pirates and invaders. Copyright www.orangesmile.com
Chios will definitely attract those who love walking. The small island is full of footpaths, linking local settlements with natural and historical attractions. You can go for a small walk to …
Open
Each village has a fortress; walks through the winding streets of the historic districts and admiring preserved fortifications is a favorite pastime among those fond of history. One of the most picturesque villages is Pyrgi
; its architecture is unique and harmonious blend of various geometric shapes. No less interesting is the village of Olympi
, next to which there is a prominent natural landmark, the cave of the same name. It should be noted that the Olympi Cave is considered one of the most spectacular in Greece thanks to the original combination of stalactites and stalagmites.
Emborio
Village is among places to visit; next to it there is the archaeological zone available to visit. According to historians, that's the birthplace of Homer. That's where he founded his own school of poetry. It was situated next to the Homer Rock, another outstanding monument of the island. Here is the amazing and religious landmark, Nea Moni Monastery
. It was founded in the 11th century; the church located on the territory of the monastery is one of the so-called octagonal temples, which are very rare.
Despite the fact that a significant part of the coast of Chios is occupied by inaccessible cliffs, the choice of available beaches here is just wonderful. Tourists who want to stay in the …
Open
Chios has attractive museums, which are located in the capital. Fans of excursions should definitely visit the Argenti Museum and Koraï Library
housing the rich collection of national costumes and paintings. Byzantine Museum represents an interesting exposition of ancient icons and sculptures. The Archaeological Museum
has an extensive collection of findings of archaeologists, which were discovered during exploration of the island.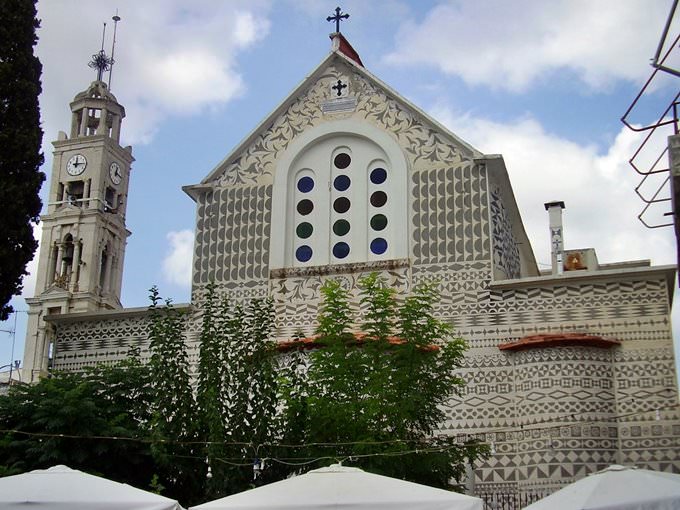 Besides observation of historical landmarks, don't forget to devote some time to shopping. The island has its own line of cosmetics and various beauty treatments. Moreover, local shops offer special types of halva, cookies, unusual chewing gum, and many different pastries that are not available in other parts of Greece.
Chios Island's hotels are incredibly cozy and inviting. Grecian Castle, one of the most upscale hotels on the island, is found in the immediate vicinity of the capital. It occupies a …
Open
Females will be in love with creams, shampoos, and other cosmetic treatments that come with a special blend of herbs and high-quality essential oils. By the way, vacationers enjoy buying pure essential oils too because it is a typical souvenir available in local shops. Various citrus oils are the most widespread. Chios is also famous for its excellent honey and extra quality olive oil. In the settlement of Armolia, vacationers are welcome to visit interesting workshops that produce tableware, various household items, and ceramics. Kallimasia is a charming town famous for its textile traditions. For decades, local craftsmen have produced excellent textiles with handmade embroidery. Travelers will also find attractive handmade toys and national costumes there.
This guide to iconic landmarks and sights of Chios Island is protected by the copyright law. You can re-publish this content with mandatory attribution: direct and active hyperlink to
www.orangesmile.com
.
City tours, excursions and tickets in Chios Island and surroundings
Reference information
Survived castles around Chios Island
♥ Castle 'Castle of Chios' Chios, 9.8 km from the center.
On the map
Photo
♥ Castle 'Castle of Mytilene' Mytilene, 90 km from the center.
On the map
Photo
♥ Castle 'Exomvourgo Fortress' Exomvourgo, 120.2 km from the center.
On the map
Photo
Sightseeing in Greece: things to see
The city of Piraeus is famous for its magnificent nature and rich choice of cultural places of interest. The most famous tourist destinations are open air theatre on a hill, Navy Museum, the Museum of Archaeology and several local villages. The most famous and interesting villages of the region are Glyfada, Vouliagmeni, Mati and Daphni. Kaisariani village is famous for its ancient monasteries located in the piedmont region. …
Open
Car rental on OrangeSmile.com
Search touristic sites on the map of Chios Island
Sightseeing in regions nearby Chios Island
All about Chios Island, Greece - sightseeings, attractions, touristic spots, architecture, history, culture and cuisine. Prepare your trip together with OrangeSmile.com - find out the 'must see' things in Chios Island, which places to visit, which excursions to take, where the breathtaking views are waiting for you. Planning your trip with this travel guide will help your to get the most out of Chios Island in few days.