Sightseeing in Trapani - what to see. Complete travel guide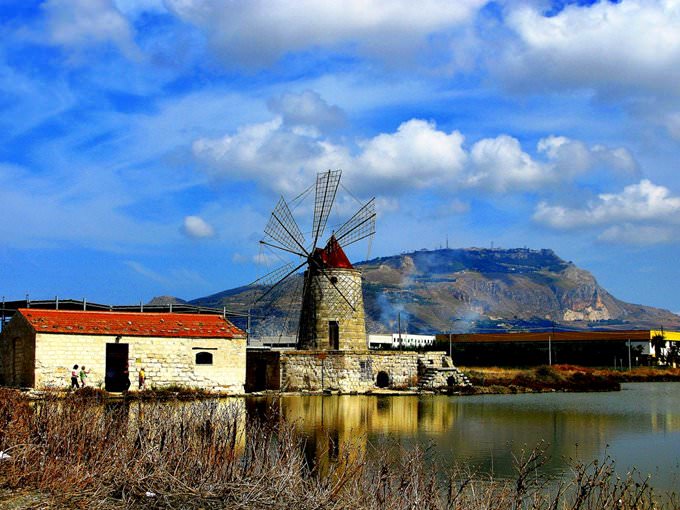 The miniature city of Trapani is, however, the center of the same-named province. It's a place of miraculous beauty on the west coast of Sicily. The majority of tourists, who arrive in Trapani, seek beachside relaxation. Indeed, the choice of picturesque coastal areas in the city and its closest suburbs is nothing but spectacular. The first large settlement on the site of the modern city appeared during the Roman period. The coastal location gave the city an important strategic advantage, so no wonder why Trapani had to endure numerous conquering attempts. As many cultures shaped the city and its history, modern Trapani is an inimitable mix of different traditions. Therefore, modern travelers can admire magnificent architectural landmarks that belong to different epochs.
Santuario Dell Anunziata remains the main historical symbol of Trapani. It is also famous under the following names: the Basilica-Sanctuary of Maria Santissima Annunziata or just "Madonna …
Open
Given that the city is small, it's incredibly convenient to explore it on foot. In this case, the risk of missing an important landmark will be minimal. It's also important to mention that the popular resort city has a well-developed tourist infrastructure. In Trapani, travelers will easily find hotels of different price categories, and, of course, there are many charming cafes and restaurants on vibrant streets. Beachside hotels are incredibly popular with tourists. As a rule, they have a well-developed infrastructure and everything needed for an interesting and diversified vacation.
Fans of gastronomic tourism will also not be disappointed. The acquaintance with the culinary traditions of Trapani will leave many unforgettable memories. This region of Italy has its own signature food, for example, sheep cheese. Local farmers still cook it by ancient recipes. Every experienced cheese maker adds a special combination of herbs and spices to their cheese, creating unique varieties and incredible flavors. Copyright www.orangesmile.com
Charming beaches are not the only suitable place for relaxation in Trapani. The city is famous for its picturesque suburbs, numerous shops, colorful markets, as well as lovely restaurants …
Open
Bread making traditions have also been developing and polishing for centuries in Trapani. There are several ancient bakeries in the city. Travelers, who enjoy trying national delicacies in popular restaurants, should not forget to order the most popular dish in Trapani – pasta with seafood. According to locals, limoncello is their national drink. It's a local liqueur made of lemon juice. Fans of fish and seafood will enjoy a walk on the waterfront. It is believed that the best fish restaurants in Trapani are open in this part of the city. Experienced foodies, however, prefer to visit local markets to find really authentic delicacies. Small street cafes offer mouthwatering Sicilian pizza for an affordable price.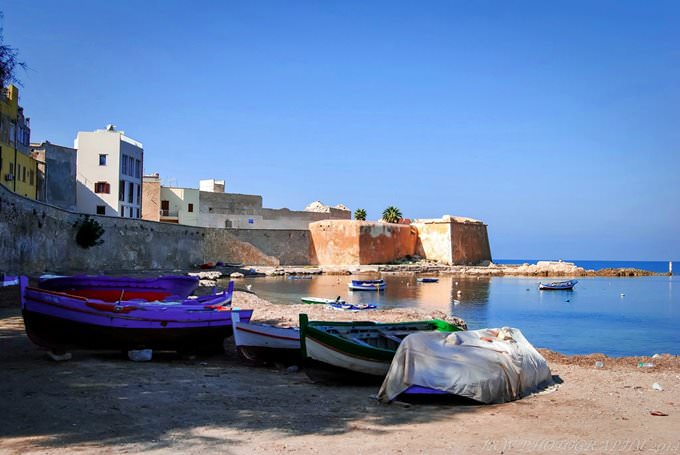 Corso Vittorio Emmanuele is one of the most popular streets in the city. Naturally, the majority of souvenir shops and outlets are also open there. One of the most popular markets, in which visitors can find finest seafood, is also located nearby. Many tourists come to this market simply to look at this place as it's hard to find such a variety of fish and seafood in other cities of Sicily. Gorgeous mansions on both sides of the vibrant street only add special charm. Many of those houses were built centuries ago. Santuario Dell Anunziata remains one of the main historical symbols of the city. Having explored the basilica, head to Museo Pepoli
- most of tourists agree that the museum's exhibition is absolutely amazing. Trapani is a miraculous miniature city with a fairytale-like atmosphere that never ceases to attract new and new guests.
The province of Trapani is widely known for its popular beaches. However, there are not that many beaches in the capital city of the province. That is the reason why many fans of beachside …
Open
The resort has a very interesting venue, the Museum of Badgastein, the opening of which took place yet in 1936. It exhibits a very interesting and diversified collection that includes rare minerals discovered in the resort and its neighborhoods. The museum also exhibits beautiful national costumes that local people wore over a century ago, as well as artworks by local painters and craftsmen.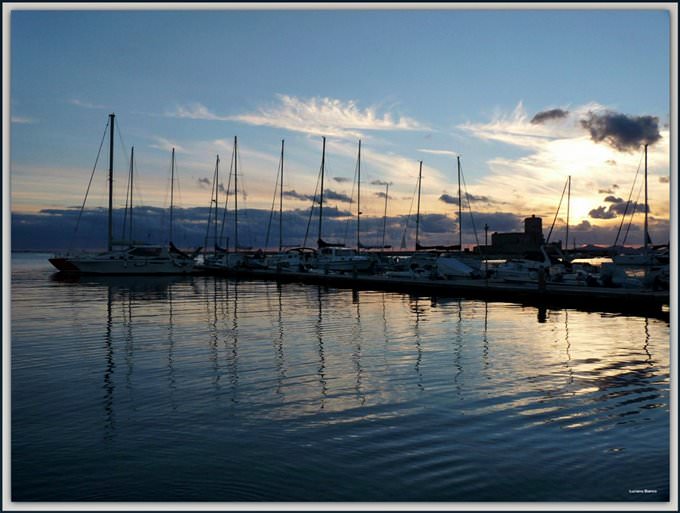 In the past, the popular resort was actively developing as a gold mining center. Nowadays, only several abandoned mines remind of that page in the history of Badgastein. One of the mines was transformed into a museum dedicated to the industrial part of the resort. First gold mines appeared in the territory of modern Badgastein yet I the 14th century. The museum exhibits some of the unique tools used for mining at that time. The mine is surrounded by a reconstructed historical village, so visitors can see typical medieval houses, stables, and other buildings usual for that period. Finally, there is a very interesting amusement for tourists at the complex. There is a small gold panning factory that offers visitors to try to pan gold dust themselves.
This guide to iconic landmarks and sights of Trapani is protected by the copyright law. You can re-publish this content with mandatory attribution: direct and active hyperlink to
www.orangesmile.com
.
City tours, excursions and tickets in Trapani and surroundings
Reference information
Survived castles around Trapani
♥ Castle 'Castello di Terra' Trapani, 1.8 km from the center.
On the map
Photo
♥ Castle 'Castello dei Conti di Modica' Alcamo, 38.2 km from the center.
On the map
Photo
♥ Castle 'Castello di Calatubo' Alcamo, 39.5 km from the center.
On the map
Photo
♥ Castle 'Zisa' Palermo, 71.5 km from the center.
On the map
Photo
♥ Castle 'Cuba' Palermo, 71.5 km from the center.
On the map
Photo
Sightseeing in Italy: things to see
Nearly every city in Italy is a large historic centre with numerous places of interest. Rome, Milano, Venice and Florence remain major tourist destinations, and all of them are totally worth visiting. Rome is one of the oldest cities in the world. Almost every building in this city has historic or architectural value. …
Open
Car rental on OrangeSmile.com
Search touristic sites on the map of Trapani
Sightseeing in regions nearby Trapani
All about Trapani, Italy - sightseeings, attractions, touristic spots, architecture, history, culture and cuisine. Prepare your trip together with OrangeSmile.com - find out the 'must see' things in Trapani, which places to visit, which excursions to take, where the breathtaking views are waiting for you. Planning your trip with this travel guide will help your to get the most out of Trapani in few days.