Culture of Provence - Cote d'Azur. Places to visit - old town, temples, theaters, museums and palaces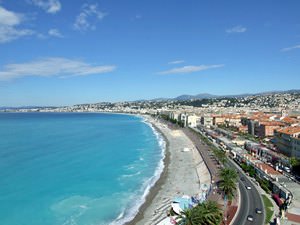 The picturesque region attracts travelers not only with luxury resorts of the Cote d'Azur, but also with interesting attractions that have become the epitome of living history. There is a unique ancient monument, Amphithéâtre Romain, in Arles; it has perfectly preserved to this day. Despite the fact that the construction is quite small, it can accommodate up to 25,000 spectators. That amphitheater has become a permanent venue for bullfighting and theater shows.
Numerous fans of beach rest that are going to Provence choose Marseille to stay; it's an ancient port city, the second largest settlement in the country. Marseille beaches are …
Open
The main symbol of Avignon is Palais des Papes; it is very beautiful and massive structure. Its high tower can be seen from virtually any area of ​​the city. The beautiful palace was built in the 14th century. It's the world's largest architectural monument built in the gothic style. Spacious rooms of the palace strike with exquisite decoration; they are used for various cultural events and art exhibitions.
Abbaye Saint-Victor de Marseille is an impressive historical monument. It is located on one of the most beautiful historic streets of Marseille. Abbey in its modern style was built in the 10th century on the site of ancient monasteries. Within the walls of the Abbey many important religious artifacts are kept, the Black Madonna is among them. Copyright www.orangesmile.com
Cannes, Marseille and Nice can boast hundreds of accommodation places for every taste, as there are about 5,000 different hotels in the region. Some of them are considered local attractions; …
Open
Travelers visiting Toulon have to see its medieval fortifications. Marseille also has a very interesting medieval monument, the legendary Chateau d'If, memorized by amazing legends. Speaking about unique prehistoric monuments it's worth to mention Théâtre antique d'Orange located in Orange. It is a landmark of world importance surrounded by scenic nature.
Close to the theater there is the Municipal Museum of Orange showing its visitors an interesting collection of archaeological and historic artifacts. The Cote d' Azur and Provence are rich in natural attractions. Fans of excursion tourism would have an unforgettable and very informative rest.

In the section below, you can get one of our excursion, activities or city discovery tours over Provence - Cote d'Azur and surroundings. Our website offers 10-30% lower ticket prices, when compared to the offline purchase on the spot.
City tours, excursions and tickets in Provence - Cote d'Azur and surroundings
This guide to cultural sights Provence - Cote d'Azur is protected by the copyright law. You can re-publish this content with mandatory attribution: direct and active hyperlink to
www.orangesmile.com
.
Reference information
Public palaces near Provence - Cote d'Azur
♥ Palace 'Château d'Ételan' , 27.9 km from the center.
On the map
Photo
Art galleries in Provence - Cote d'Azur and around
♥ Art museum 'Musée des Beaux-Arts André Malraux' Le Havre, 11.8 km from the center.
On the map
Photo
Cathedrals and basilicas near Provence - Cote d'Azur
♥ Carmel de Lisieux, Lisieux, 42.8 km from the center.
On the map
Photo
♥ Basilique Sainte-Thérèse, Lisieux, 43 km from the center.
On the map
Photo
♥ Basilique Notre-Dame de la Délivrance, Douvres-la-Délivrande, 51.8 km from the center.
On the map
Photo
♥ Basilique Notre-Dame de la Couture, Bernay, 55.3 km from the center.
On the map
Photo
Iconic cultural sights of France
France is the most popular and visited country, and Paris the most toured city in the world. This is not surprising because the country has an incredibly rich cultural history. Millions of people go to France to get acquainted with its architecture, castles, amazing museums and enjoy the spirit of its historic streets. In France, there are also museums with unique collections of old art pieces, exhibitions of ultra-modern popular authors and monuments of architecture of different times. One of the most ancient cultural constructions of the country is the Mezon Carre ("square house"), located in Provence. It was founded in the 1st century BC and is a temple of ancient Roman temple. Even the orthodox Catholics did not destroy the majestic structure. They converted it into a temple. …
Open

Photogallery of cultural heritage of Provence - Cote d'Azur
Landmarks of culture on Provence - Cote d'Azur map: art-galleries, monuments, palaces, etc
Excursions over cultural sights of neighbours of Provence - Cote d'Azur
Culture guide to Provence - Cote d'Azur. Which fascinating sights to visit once you are in Provence - Cote d'Azur: temples, churches, museums, theaters and castles. Recommendations (with addresses, phone numbers and links) on the places 'must visit' in Provence - Cote d'Azur. Plan your own city excursion by using this page info!