Preparing your trip to Cordoba: advices & hints - things to do and to obey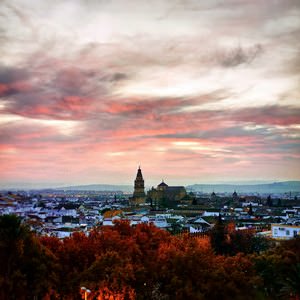 1.
When visiting religious sites, travelers should comply with certain rules. Select clothes carefully; T-shirts and shirts must be long-sleeved. The length of skirts and shorts has to be above the knee. Entry to the religious sites in open-necked or extravagant outfits is prohibited.
2. Travelers, who expect a lot of walking around the city, have to stock up special sunscreen; it will certainly come in handy in summer and the beginning of autumn. You can burn even during a casual walk around the city.
3. Tipping is customary for any service rendered; rewards making out 10 - 15% of the service cost would be sufficient. In some large restaurants a service charge may be included in total order, but it's still necessary to leave a small amount of cash for the waiter.
4. Smoking in public places is prohibited, so be very careful about special signs. Next to each restaurant, public institution and shopping complex there are special areas for smokers.
5.
Travelers need to remain vigilant in public places and to keep an eye on their personal belongings. In shopping centers, public transport and markets it's easy to become a victim of pickpockets, so you shouldn't carry valuables and large sums of cash with you. Copyright www.orangesmile.com
6. Larger shops and shopping centers are open seven days a week, from 9-10 am to 8-10 pm. Small shops may be closed on Sundays, and in the daytime they can have a lunch break. There are always interpreters in large shopping centers, whose services are available to all comers.
7. You can bargain on local markets; many sellers intend to overprice goods, relying on ignorance of foreign tourists. Before you make a purchase, it is advisable to visit several nearby shops. It is likely that you would be able to find a similar product at a lower price.
Guests of Cordoba are presented with a huge selection of shopping spots. Patio Olmos is considered one of the most prestigious shopping galleries. This gallery occupies a spectacular …
Open
8.
The city has a widespread system of wire transfer payment; all well-known international cards are accepted. Cash will be useful to those who plan to visit a small cafe away from the city, as well as to make purchases on the open market.
9.
Tourists, who plan to use a taxi, have to know that it's better to call for it, as the cost of services will be optimal in this case. You can also take the car on special parking spaces; the most expensive would be the service of taxi drivers who wait for customers near hotels.

Preparing your trip to Cordoba: advices & hints - things to do and to obey You can re-publish this content with mandatory attribution: direct and active hyperlink to
www.orangesmile.com
.
What to visit being in Cordoba - unique sights
Mezquita Mosque
From the series
"Top Largest and Famous Mosques Worldwide"
Check on the map:
Distance from Cordoba center - 1.4 km.
Mezquita Mosque is still the most visited sightseeing not only in the town but also in whole Andalusia. Every year more than half of a million people from the whole world come to adore with the mosque. One of the most mysterious elements of the ancient mosque is mihrab. In every world mosque, it is oriented to the Mecca. Mezquita Mosque doesn't follow this rule. There is no precise explanation of why it is so. Some experts say that the mihrab is oriented on the river where landed Emir Abd al-Rahman I. Others claim that mihrab was oriented on the main street of Patricia. …
Read further

City tours, excursions and tickets in Cordoba and surroundings
Car rental on OrangeSmile.com

Hilton builds third luxury hotel in Kyoto
It will welcome its first guests in 2024. 313 rooms of various categories will be available, the interior of rooms and hotel spaces will become one of the main features of the high-class hotel. When decorating the rooms, it is planned to use local textiles, which are famous for their high quality and are considered to be one of the best in the world.
Read this
22.03.2023
Photos of Cordoba
Services search (pharmacy, police, parking, banks) on Cordoba map
Tips for the cities around Cordoba
Travelling to Cordoba - advices and tips. What should be provisioned in advance, the rules you might want to follow, and the things you better avoid doing in Cordoba. We help you to make your trip smooth and easy, with no unexpected surprises.