Vacation on Aegadian Islands beaches - hidden bays, top resorts and recreation areas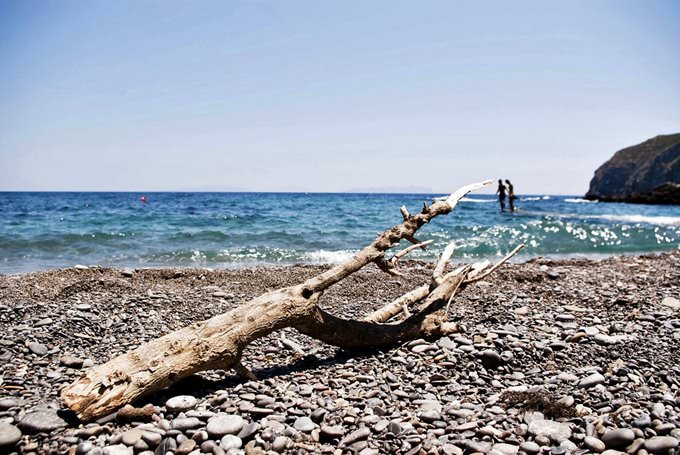 Tourists who used to spend time at busy and well organized beaches would find the coast of Favignana just perfect. Here, in a short distance from the capital there is the most popular beach of the archipelago, Cala Azzurra. That's an amazingly beautiful sandy beach with well-developed infrastructure, which, in contrast to many others, is of natural origin. Next to the main beach of the island there are several attractive restaurants, cozy bars, numerous rentals and beautiful walks.
Egadi archipelago consists of three major islands - Levanzo, Favignana and Marettimo - as well as several beautiful uninhabited islands, which are also available to visit. Egadi Islands are …
Open
The vast part of Favignana coast is covered with rocks, so it's equipped with large stone slabs for comfortable rest. One of these beaches is Lido Burrone
also situated in the immediate vicinity of the capital. Here you can comfortably sunbathe and enjoy water activities; the beach is sure to appeal to those who don't like to relax at sandy coasts.
Travelers looking for privacy should pay attention to one of the most picturesque bays. Cala Rossa Beach is a very pleasant place to stay, as the coast is protected from the wind by high cliffs. Very calm and peaceful ambience always reigns at the picturesque bay called Cala del Bue Marino. It's not easy to get to, but fabulously beautiful view of the coast is definitely worth the extra effort. Favignana has several picturesque beaches ideal for divers. These include Cala Grande, Cala Rotonda and Punta Ferro; here in the immediate vicinity of the coast there are very beautiful places to dive. Copyright www.orangesmile.com
A true leader in the number of hotels is the busy island of Favignana, there you can find a place to accommodate for every taste. Not far from the central square of the capital there is the …
Open
Small Levanzo Island is also ready to offer its guests a decent selection of beautiful beaches. They are distinguished by relaxed atmosphere; at some parts of the coast travelers are unusual occurence. There are interesting caves and grottoes close to Levanzo beaches, so you can leave the hot coast and go for a fascinating tour at any time. Despite its isolation, Marettimo is very popular among tourists. Here, there is the mass of the important sights in addition to the fabulously beautiful natural beaches with crystal clear water. The ruins of prehistoric buildings and mysterious caves can be found in a couple of steps away from the coast. They attract hundreds of tourists to these places.
This guide to top beaches in Aegadian Islands is protected by the copyright law. You can re-publish this content with mandatory attribution: direct and active hyperlink to
www.orangesmile.com
.
City tours, excursions and tickets in Aegadian Islands and surroundings
Nature and parks of Italy for active vacation
The National Park, Gran Paradiso is located in a mountainous area near the peak of the same name. It stretches out on a vast territory of 700 square kilometers and fully justifies its name. The nature of the park is truly unique. The young mountain systems are interrupted by a huge number of glacial valleys and slopes with a dense thicket of coniferous forests which in turn, passes into vast alpine meadows with raised stone heathlands and glaciers above them. Gran Paradiso is a place where you can observe the chamois, mountain goats, ermines and eagles in their natural habitat. The whole year the park is open for visits. In summer, travelers prefer mountain trails, and in winter they go to the forests. …
Open
Car rental on OrangeSmile.com
Photogallery of sunny landscape of Aegadian Islands
Search for useful vacation services on the Aegadian Islands map
Top beaches and recreation areas in the region of Aegadian Islands
Travel guide to best natural recreation areas in Aegadian Islands for a quiet and secluded summer vacation. Fascinating hidden beaches, amazing bay and coves to sunbathe and swim in the gentle waters of the resorts of Aegadian Islands.