Colors of Cadiz - traditions, festivals, mentality and lifestyle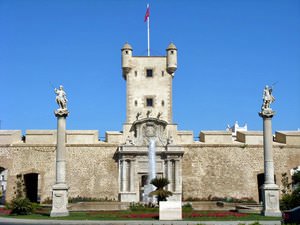 Cadiz is an attractive city for tourists not only because of its gorgeous landmarks and rich history but also thanks to numerous festivals that are regular here. Local people are friendly and it is easy to communicate with them, and this is one more advantage of this resort. It is an important factor that can drastically change tourists' opinion on their holidays. Locals are friendly, kind, and smile a lot. They are cheerful and "sunny" people. However, they couldn't be any different because the sun always shines above this city, making colors brighter and smiles wider.
1. Despite the fact that Cadiz is a peaceful and safe city, travelers should not forget about basic safety measures. This means that it is better not to leave personal belongings unattended. …
Open
Tourists shouldn't be scared to ask locals to help them. Residents of Cadiz will always try as much as they can to help foreign guests. Of course, local people are somewhat relaxed and "mañana" or "tomorrow" is their favorite word. Sometimes (virtually always), foreigners need to hurry up locals politely in order to get help faster. The family is always the biggest treasure in the lives of all residents of Cadiz. They celebrate all religious holidays together with their family. Big family dinners once a week are also a good old tradition that locals do not neglect.
In the festival schedule of Cadiz, there are always many interesting events that tourists will not regret visiting. The Carnival is definitely one of these events. Its start is not fixed and depends on the beginning of the Lent. As a rule, the event is held at the end of February. The Carnival lasts nine days, during which the whole city indulges into the atmosphere of everlasting fun and excitement. The schedule includes rock concerts, attractions, costume parades, Goddess of the Carnival contest, and various funny performances. The Spanish are famous for their excellent sense of humor, so the holiday is always full of jokes. It is allowed to make fun not only of friends and oneself but also of famous people. Copyright www.orangesmile.com
Festival Iberoamericano de Teatro de Cadiz, which is held in Cadiz at the end of October, is one more amazing event in the city at the edge of the world (this is the way that locals often call Cadiz because of its geographical location). During this festival, everyone is welcome to get acquainted with the theatrical art of Spain and Latin America. Numerous open-air venues on the central streets of the city become the location of this festival. It is safe to say that during Festival Iberoamericano de Teatro de Cadiz the whole city becomes a large theater. In total, visitors can watch roughly 50 plays during this festival, and many of them are performed for the first time.
Dia grocery stores are prevalent in Cádiz. They especially attract the attention of budget travelers. Drinks and foodstuffs are purchased at the most attractive prices. Thus, a juice box …
Open
People in Cadiz love jazz music that has already become timeless classics. JazzCadiz, a popular festival dedicated to this music style, is another proof of this love. The fabulous event takes place at the end of July. As JazzCadiz is a very diverse event that attracts hundreds of participants, concerts and performances are held in different venues in the city, starting from concert halls to open-air venues. Visitors can always listen to different subgenres of jazz, such as blues, funk, classic jazz, and, of course, improvisations or the so-called jam sessions. The latter are, perhaps, the most fantastic and unforgettable performances. Don't forget to check in advance what concerts are free to enter – some concerts require tickets and some are absolutely free.
In the middle of June, Cadiz calls its friends to join Festival Internacional de Tango y Amigos. All visitors are friends here. They can watch colorful performances and participate in numerous master classes held by professional dancers that come from different countries of the world. The atmosphere of the event is in line with its name – it feels like everyone has known each other for a long time even though many people are, in fact, complete strangers. The language of dance is universal and connects people of different ages and nationalities. As a rule, the festival is held at Bahia Sur Hotel in San Fernando, a town located not far from Cadiz.

This guide to traditions and festivals in Cadiz is protected by the copyright law. You can re-publish this content with mandatory attribution: direct and active hyperlink to
www.orangesmile.com
.
City tours, excursions and tickets in Cadiz and surroundings
Reference information
Cathedrals and basilicas near Cadiz
♥ Catedral Vieja de Santa Cruz, Cádiz, 0.7 km from the center.
On the map
Photo
♥ Catedral de Nuestro Señor San Salvador, Jerez de la Frontera, 21.7 km from the center.
On the map
Photo
Survived castles around Cadiz
♥ Castle 'Castle of Santa Catalina' Cádiz, 0.8 km from the center.
On the map
Photo
♥ Castle 'Tower del Almirante' Cádiz, 1.3 km from the center.
On the map
Photo
♥ Castle 'Castle of San Sebastián' Cádiz, 1.7 km from the center.
On the map
Photo
♥ Castle 'Castle of San Lorenzo del Puntal' Cádiz, 4.4 km from the center.
On the map
Photo
♥ Castle 'Castle of San Marcos' Cádiz, 9.5 km from the center.
On the map
Photo
♥ Castle 'Castle of San Romualdo' Cádiz, 12.1 km from the center.
On the map
Photo
♥ Castle 'Castle of Doña Blanca' Cádiz, 16.1 km from the center.
On the map
Photo
Colors of Cadiz in photos
Search for popular touristic sites on Cadiz map
Traditions and festivals in cities around Cadiz
Cityguide on traditions, mentality and lifestyle of people in Cadiz. Learn the best periods to visit Cadiz to discover its soul - authentic festivals, events and celebrations. We will also reveal the interesting habits, attitude towards the world and to tourists in Cadiz.