Preparing your trip to Barcelona: advices & hints - things to do and to obey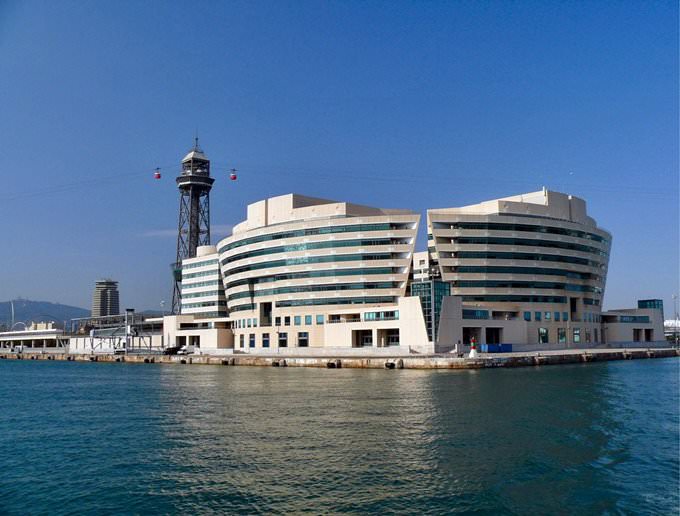 1.
Travelers are advised to be especially careful and keep valuables away from prying eyes. Despite the fact that Barcelona is quite a safe city, you should not tempt fate and leave bags and clothes. If you lose valuable items, you should contact the police to get insurance.
2. Tourists will find much interesting in «Guia del Ocio» newspaper as it throws the light on the upcoming cultural events and excursions. You can buy it in any newsagent.
3. Since dinners are rather late in Barcelona, you should not go to restaurants earlier than 9 pm. Many restaurants and cafes have already adjusted their working hours to the European mode, but some restaurants still offer the evening menu at nightfall.
4. When you visit cafes and restaurants, do not take the first free table; the waiter will show you the right place. Tips usually estimate 5 - 10% of the total order and are a must in dining facilities of any level.
5.
The majority of public places have a ban on smoking except for some bars and nightclubs. Nevertheless, all major restaurants and shopping centers surely have some special areas for smoking. Copyright www.orangesmile.com
6. Those tourists, who expect to spend a lot of time in trips, should definitely buy a pass for the tour bus, which runs through the city starting from the early morning and up to late evening. The cost of the pass is around 16 euros and it is valid one day.
7. Subway is another convenient way to travel around the city. The price of a trip is around 1 euro.
Barcelona attracts a huge number of fans of outdoor activities. Here travelers can try most original and unforgettable entertainments. The coastal zone is simply perfect for water sports. …
Open
8.
Olimpia RentCar is one of the best offices to rent a car. This organization offers most competitive prices.
9.
Currency is better to be exchanged in banks or special exchange offices. We should note that not all exchange offices charge a fee, so one can easily exchange money at a favorable rate and with no extra expenses in the city.
Preparing your trip to Barcelona: advices & hints - things to do and to obey You can re-publish this content with mandatory attribution: direct and active hyperlink to
www.orangesmile.com
.
What to visit being in Barcelona - unique sights
Park Guell
From the series
"Top 16 most unusual and original parks and gardens"
Check on the map:
Distance from Barcelona center - 3 km.
Guests of the park will notice that many of the concrete buildings and sculptures are decorated with colorful tiles and shards of glass. According to one legend, the workers were collecting these fragments throughout the city for months. One of the main symbols of the park, which is a fruit of this laborious work, is a mosaic salamander. In 1984, Park Guell was inscribed in the list of UNESCO World Heritage Sites. Guests from all over the world are eager to visit it. …
Read further
Monasterio de Montserrat
From the series
"The most remote monasteries and temples in the world"
Check on the map:
Distance from Barcelona center - 35 km.
The monastery borders with a nature reserve and is under state protection. A hundred years ago pilgrims had to go on foot to get to the monastery. Today, many people deter from modern technology and prefer climbing the mountain to overcome themselves. …
Read further
City tours, excursions and tickets in Barcelona and surroundings
Photos of Barcelona
Services search (pharmacy, police, parking, banks) on Barcelona map
Tips for the cities around Barcelona
Travelling to Barcelona - advices and tips. What should be provisioned in advance, the rules you might want to follow, and the things you better avoid doing in Barcelona. We help you to make your trip smooth and easy, with no unexpected surprises.