Preparing your trip to Catalonia: advices & hints - things to do and to obey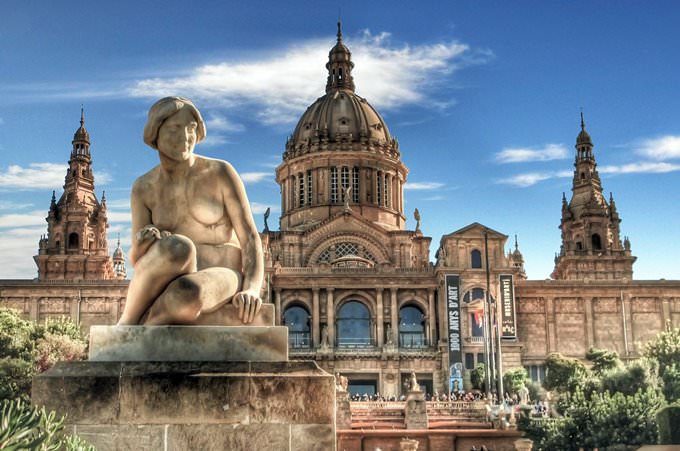 1. You can travel Catalunya by high-speed RENFE trains, as well as buses. It should be noted that the latter method is not only profitable, but also quite comfortable, as bus routes pass through very scenic places.
2. Beaches of Catalunya have honorary awards for outstanding environmental performance. The cleanliness of the beaches and their equipment are strictly controlled; there you can safely rest even with young children.
3. There is the Club of cultural tourism in Catalunya; it produces an annual catalogue. There you can find most important attractions of the region and the list of national holidays, information about local hotels, restaurants and entertainment venues. You can buy a guide in any tourist center.
4. Travelers who want to visit Girona and see all the important sights are recommended to have a ride by tourist train. You can recognize it very simply because of its bright green color; the train passes through the main city square and famous bridges of Girona.
5. Fans of delicacies are sure to visit specialty shops that offer customers goat cheese of local production. A lot of attractive shops are situated in Barcelona and Girona. Copyright www.orangesmile.com
6. There is the Locker center at Catalunya plaza in Barcelona, which offers tourists the service of luggage storing. Here, for a modest fee, you can leave your bags and enjoy landmarks of the city.
7. Welcome cards are available to tourists in virtually every major city of Catalunya; they can be purchased at tourist offices and some hotels. The card entitles you to free use of public transport and discounts on some excursions.
Catalunya is the major tourist center of Spain. There are many popular Mediterranean resorts on its territory. This region is famous for its interesting history, centuries-old traditions, …
Open
8. Holiday-makers should take into account that it is strictly forbidden to drink alcohol on the streets. Severe penalties or arrest are provisioned for violation; smoking is possible only in specially designated areas.
Preparing your trip to Catalonia: advices & hints - things to do and to obey You can re-publish this content with mandatory attribution: direct and active hyperlink to
www.orangesmile.com
.
What to visit being in Catalonia - unique sights
Vila De Gracia
From the series
"Top 13 most fantastic and colorful streets and quarters"
Check on the map:
Distance from Catalonia center - 56.3 km.
Gracia Quarter is famous for its colorful atmosphere. There are many historical monuments. The best Spanish restaurants and unusual cultural institutions can be found right there. The picturesque quarter has its own special holiday. First, it was celebrated in the first half of the 19th century. Initially, quarter residents decorated their homes with all materials at hand. After some time, locals began decorating the main street of the quarter too. The modern holiday is sure to please those who like the urban style in art. …
Read further
Fuente magica de Montjuic
From the series
"The most spectacular fountains in the world"
Check on the map:
Distance from Catalonia center - 58 km.
Since the opening and until 1992, the fountain is decorated with the illumination only. On the occasion of the Olympic Games he was reconstructed and supplemented with music. 3,000 people were employed to modernize the old fountain during only one year. Originally, about 20 people were engaged in the operation of the light music shows. Later, all systems were fully automated. …
Read further
Mercury Fountain
From the series
"The most spectacular fountains in the world"
Check on the map:
Distance from Catalonia center - 58.7 km.
The author has presented the first fountain model at the World's Fair in Paris. At that time it was not yet assumed how harmful the liquid metal is to human health. It was not until much later, twenty years after the opening, that the fountain was covered with glass. Today the guests of Barcelona can observe the original fountains without damage to their health. The fountain, in which the liquid metal flows instead of the ordinary water, can nowhere be seen in the world. …
Read further
City tours, excursions and tickets in Catalonia and surroundings
Photos of Catalonia
Services search (pharmacy, police, parking, banks) on Catalonia map
Tips for the cities around Catalonia
Travelling to Catalonia - advices and tips. What should be provisioned in advance, the rules you might want to follow, and the things you better avoid doing in Catalonia. We help you to make your trip smooth and easy, with no unexpected surprises.