Preparing your trip to Salou: advices & hints - things to do and to obey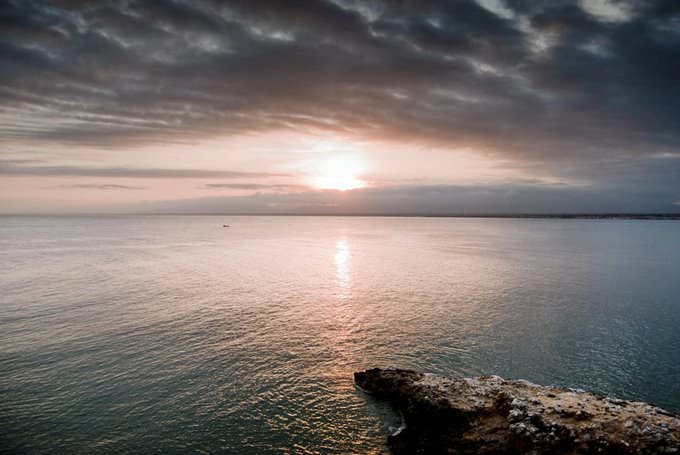 1.
Tourist season in Salou lasts from the beginning of May till the middle of October as this period features the most favorable weather for rest, recreation and city exploration as well as plenty of exciting cultural events. A hotel for this period should better be booked in advance as many local hotels raise prices for rooms.
2. The resort area should better be cruised and explored on foot as a major part of entertainment establishments, landmarks and sites as well as hotels are located in close vicinity to each other. Tourists can get to some districts of the city by bus or by special tourist train which runs through seaside as well.
3. Local restaurants and cafes feature rather affordable pricing policy. Numerous eating houses are located in every street of the resort. Huge sizing of paella will cost in most of the restaurants about 10 Euro. A jar of sangria, a popular ethnic drink, will cost the same.
4. Tour and excursion enthusiasts should not be limited just to the landmarks and sites of the resort itself as the suburbs of Salou keep numerous spots and areas of historical significance and architectural importance. To join any tour one should visit any of the local tourist information offices. Some of the offices are located on the premises of large hotels.
5.
All the beach areas of the resort are public featuring a free entrance. Extra cost may be charged for beach equipment and gears rent. Copyright www.orangesmile.com
6. The optimum way to pay for goods and meals in shops and restaurants is national currency which can be exchanged in any of the local banks. Foreign currency is rarely accepted and an exchange rate in this case will be rather unprofitable. For reasons of safety tourists are recommended to exchange currency only in official financial institutions denying all private services offered by strangers in the streets no matter how profitable an offer may seem.
7. Tips are welcome for any service rendered on the resort being a sign of good courtesy. A restaurant waiter and a taxi driver are looking to get a 5-10% cash reward meanwhile a guide and a hotel maid will be enough of 0.5-1 Euro reward.
In Spain, to the south of Barcelona and near the ancient town named Tarragona is located the capital of Costa Daurada - Salou. The city is conveniently situated in a wonderful climatic zone …
Open
8.
The resort boasts the best night clubs however tourists may enjoy an exciting entertainment program in some local upscale restaurants as well. In large gastronomy establishments a table should be reserved in advance.
9.
Tourists are not recommended to buy secondhand tickets for various events held on the resort as in this case chances are to get cheated. The matter is that used tickets may look absolutely the same as valid ones.
Preparing your trip to Salou: advices & hints - things to do and to obey You can re-publish this content with mandatory attribution: direct and active hyperlink to
www.orangesmile.com
.
City tours, excursions and tickets in Salou and surroundings
Spain: travelling advices

9. Catalonia residents do not consider themselves to be Spanish. They speak Catalan and call themselves Catalans. Multinationality is an important feature of Spain, and therefore its culture and peoples must be treated with special attitude.
10. You can travel around Spain in 3 ways - by bus, train or plane. Far distances, including Madrid to Sevilla, are recommended to be done by plane. Domestic airlines offer low prices.
11. You can safely walk on the streets of Spain both during the day and night. Spaniards are active in the evening and night, so the streets are almost always crowded.
12.All the beaches of the country are free, but you have to pay for sunbeds. …
Open
Photos of Salou
Services search (pharmacy, police, parking, banks) on Salou map
Tips for the cities around Salou
Travelling to Salou - advices and tips. What should be provisioned in advance, the rules you might want to follow, and the things you better avoid doing in Salou. We help you to make your trip smooth and easy, with no unexpected surprises.