Cuisine of Albertville for gourmets. Places for dinner - best restaurants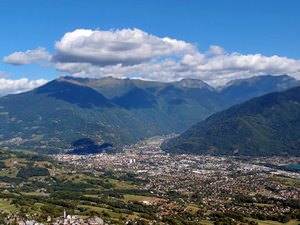 In Albertville restaurants, guests are invited to enjoy the fantastic Savoyard cuisine. At the same time, fans of other gastronomic directions can easily find a suitable place to relax. Recipes of national dishes are quite simple: potatoes baked with spicy herbs, cheeses and a variety of sandwiches, homemade bacon and fresh bread form the basis of almost all menus. The most popular national dish is cheese fondue - a hearty and delicious treat, which may be prepared from various cheeses. Fans of spicy food will certainly appreciate fondue made with Beaufort, and lovers of classics should order Gruyère Fondue.
Albertville has become famous as a ski resort thanks to the Olympic Games that took place here in 1992. There are not so many historical sights in the city, its main attractions are numerous …
Open
The most original dish is meat fondue Bourguignonne. Instead of cheese, preheated oil is used for its preparation. Small pieces of raw meat are fried and then seasoned with vegetable oil - the dish tastes truly fantastic. A no less popular local specialty is Raclette. Slices of boiled potatoes are poured with melted Reblochon cheese and served with pickles. In some cases, dried meat or sausages may be used instead of potatoes. Raclette and Fondue are perfectly complemented by white wines produced at local wineries.
Another famous national dish, Tartiflette, is also prepared with the best cheeses. This hearty casserole prepared from bacon (or smoked ham) and potatoes is usually filled with a mix of processed cheese and sour cream. Fans of less calorie food should try a dish called Pierrade. Small pieces of meat, fish and other seafood are fried in a special fireplace and served with fresh vegetables and spicy sauces. Many restaurants invite visitors to choose and fry slices of meat on their own - this is a great way to warm up by the fireplace after long walks through the snow-covered peaks. Copyright www.orangesmile.com
After a tiresome, and at the same time exciting ski activities in one of the best winter resorts in France, spend a couple of hours in Albertville clubs and pubs. This small city offers its …
Open
However, do not think that all dishes consist exclusively of potatoes, cheese, and meat in national restaurants. Vegetarians can enjoy a large selection of salads, many of which are quite spicy and original. Fish dishes are also served here, including the most popular ones - trout and salmon. Fans of seafood will have a chance to order fried shrimps and juicy mussels, as well as other exotic specialties. When it comes to drinks, the undisputed leader is mulled wine. Also, be sure to sample local wines and tinctures, including Chartreuse and Génépi highly appreciated by tourists.
Travelers will easily find restaurants specializing in different cuisines in the city. For example, Station Chatel specializes in cooking popular French cuisine dishes. This restaurant is great for trying signature steaks and other popular dishes. Besides that, it offers amazing milk soups and seafood. The restaurant has an unusual design – its hall is decorated with massive wooden furniture in a retro style. Interesting paintings on the walls and genuine antiquities create the right mood.
Travelers won't experience difficulties while choosing the suitable hotel for rest in Albertville. The most elegant and prestigious hotel in the city is Le Roma. It occupies a complex …
Open
It is safe to say that L'oie Gourmande is one of the best restaurants in the city. The dining establishment is open in a gorgeous historical building. L'oie Gourmande also offers the most popular dishes of French cuisine. Despite its continuous popularity, the restaurant has quite moderate and affordable prices. It is particularly popular with fans of desserts - L'oie Gourmande offers signature cakes that are served together with fresh fruit.
Auberge de l'Hirondelle also specializes in the national cuisine and is distinguished by an inimitable countryside charm. The restaurant offers the most popular national dishes cooked in accordance with classic recipes. The choice of meat dishes and nutritious soups is simply gorgeous. Besides that, visitors can always choose a suitable wine from a rich wine list that features French wine from different provinces. The design of this restaurant is reminiscent of a classic French tavern. A hospitable and welcoming atmosphere always reigns in Auberge de l'Hirondelle.
Travelers more interested in simple and nutritious food will like Le Gaulois. This restaurant is open in the same building with an old brewery. Here, visitors will find simple and affordable food – French fries, sandwiches, meat plates, and grilled food. Many visit this restaurant to enjoy local beer. Besides that, the charming restaurant offers a broad range of desserts.

This guide to cuisine and restauraunt in Albertville is protected by the copyright law. You can re-publish this content with mandatory attribution: direct and active hyperlink to
www.orangesmile.com
.
City tours, excursions and tickets in Albertville and surroundings
Reference information
Michelin-starred restaurants in Albertville
♥ Restaurant 'Million' Albertville. Type - Classic cuisine. 0.9 km from the center.
On the map
Photo
♥ Restaurant 'Les 16 Clochers' Monthion. Type - Modern cuisine. 6 km from the center.
On the map
Photo
♥ Restaurant 'Au Gay Séjour' Faverges. Type - Traditional cuisine. 7.3 km from the center.
On the map
Photo
♥ Restaurant 'La Châtelle' Ugine. Type - Modern cuisine. 8.4 km from the center.
On the map
Photo
♥ Restaurant 'Florimont' Faverges. Type - Modern cuisine. 10 km from the center.
On the map
Photo
♥ Restaurant 'La Fleur de Sel' Cevins. Type - Modern cuisine. 11.6 km from the center.
On the map
Photo
♥ Restaurant 'Le Calgary' Les Saisies. Type - Modern cuisine. 14.5 km from the center.
On the map
Photo
♥ Restaurant 'Le Caprice des Neiges' Crest-Voland. Type - Modern cuisine. 16.7 km from the center.
On the map
Photo
♥ Restaurant 'La Ferme du Chozal' Hauteluce. Type - Modern cuisine. 17.3 km from the center.
On the map
Photo
♥ Restaurant 'La Ferme de Victorine' Notre-Dame-de-Bellecombe. Type - Traditional cuisine|Regional cuisine. 18.7 km from the center.
On the map
Photo
Car rental on OrangeSmile.com

Saudi Arabia to Open 38 Hotels in Diriyah
Diriyah is one of the first mega projects in Saudi Arabia. Hotels and other infrastructure will start opening next year, and all works are expected to end in 2026. The first 18 restaurants in Bujairi Terrace will start operating already in early 2022.
Read this
29.09.2023
Albertville in photo set
Searching where to eat - restaurants and cafe on Albertville map
Cuisine and restaurants in the neighbours of Albertville
Travel notes on best cuisine and restaurants of Albertville (France) on OrangeSmile.com. Famous recipes and traditional dishes and courses in Albertville restaurants. Where to eat - our recommendations on popular places in Albertville, where you can taste delicious meal and also spend a good time with your friends.