Preparing your trip to New York: advices & hints - things to do and to obey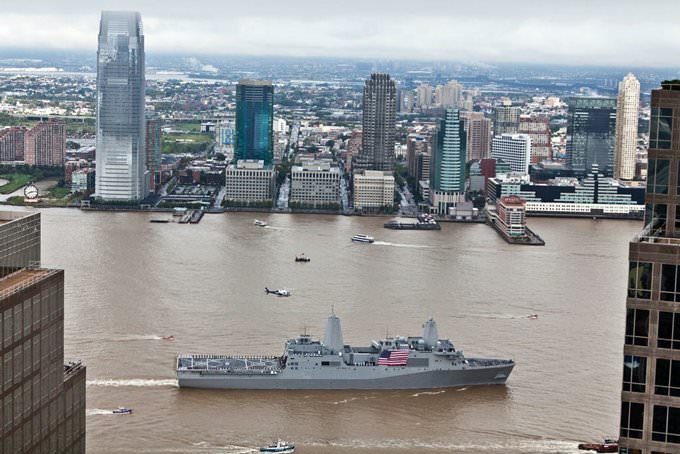 1.
One of the best ways of saving money during a trip is to order less food. Portions in local restaurants are much bigger than normal portions served in European institutions.
2. If you want to get to a museum or to a popular restaurant, you are highly recommended to check the availability of tickets of empty seats in advance. Ordering tickets to some excursions and booking tables in some institutions must be done in advance.
3. Do not enter empty wagons in the city's subway. When you make a walk in the city, it is also recommended to stay in crowded places.
4. At night travelers are advised to use transport.
5.
While visiting a public institution, you should not forget to look at your personal belongings. This is particularly true for subways and shopping malls that have become so called "working areas" for pickpockets. Copyright www.orangesmile.com
6. The most convenient way of travelling in the city is by buses and subway. Tickets for a ride can be purchased in special vending machines "Ticket Vending Machine". These machines accept both cash and credit cards of international standard.
7. In the city you will see many stalls that offer customers to buy pastries and traditional fast food. You will also see many Fried Nuts kiosks, in which you can buy various nuts.
Travelers, who want to spend a romantic holiday in lively and crowded New York, are recommended to pay attention to 6 Columbus - A SIXTY. Besides romantic décor of guest rooms, this hotel …
Open
8.
Zagat reference service is the simplest way to find out about upcoming cultural events and specify the work of museums.
9. You will see Emergency Rescue Service Box outlets close to all major government agencies and trading complexes. From these boxes you can call emergency, the police and the fire department.
10. You will also see national guardsmen on almost all the streets of the city. You can contact them to get help and clarify how to get to some places of interest.
11. New York, just like any other large city, has a problem of shortage of parking spaces. Those tourists, who will rent a car, are recommended to be extra attentive to the road signs as a fine for parking in the wrong place can be quite high.
12.
One of the best ways to get acquainted with the sights of the city is to use the service of a rickshaw. As a rule, rickshaws work near all major parks and entertainment centers.
Preparing your trip to New York: advices & hints - things to do and to obey You can re-publish this content with mandatory attribution: direct and active hyperlink to
www.orangesmile.com
.
What to visit being in New York - unique sights
Hearst Tower
From the series
"Elegant architectural structures for fans of skywalks"
Check on the map:
Distance from New York center - 6.1 km.
The lower part of the skyscraper is also quite unique. That's a historic building that was built in 1928. This six-story building has become a kind of foundation for the cutting-edge construction. Travelers who manage to get inside the surprising skyscraper will be able to admire its magnificent lobby with a ceiling that is 20 meters high. Everything is special in this unusual skyscraper, including high-speed smart elevators that lift passengers to the desired floor as fast as possible. …
Read further
Statue of Liberty Stairs
From the series
"Furious footways around the world that make you dizzy"
Check on the map:
Distance from New York center - 4.3 km.
Despite the fact that the staircase inside the Statue of Liberty is modern and seems quite reliable, not everyone dare to walk along it. The staircase is very narrow and cramped, it will be extremely difficult to cross it on two walking people. In addition, the ladder has a lot of sharp bends and turns, which also significantly complicates the process of recovery. To overcome this difficult path, you will need not only strong legs and nerves, but also a strong vestibular apparatus. …
Read further
Statue of Liberty
From the series
"The most grandiose statues and monuments"
Check on the map:
Distance from New York center - 4.2 km.
Viewing platforms offer a great view of New York Harbor. Tourists will have an opportunity to visit the museum located inside the statue. An exposition is placed in the walls of the pedestal. The exhibition is devoted to the history of the monument and tells about all its symbolic elements. Today, copies of one of the great statues of the world can be seen in many different cities and museums, but many people still go for a long journey just to admire the original structure. Opening of the monument took place in 1886. Today, the Statue of Liberty is daily visited by thousands of people from all over the world. That's one of the most popular attractions in the world. …
Read further
City tours, excursions and tickets in New York and surroundings
Photos of New York
Services search (pharmacy, police, parking, banks) on New York map
Tips for the cities around New York
Travelling to New York - advices and tips. What should be provisioned in advance, the rules you might want to follow, and the things you better avoid doing in New York. We help you to make your trip smooth and easy, with no unexpected surprises.