Preparing your trip to Manhattan: advices & hints - things to do and to obey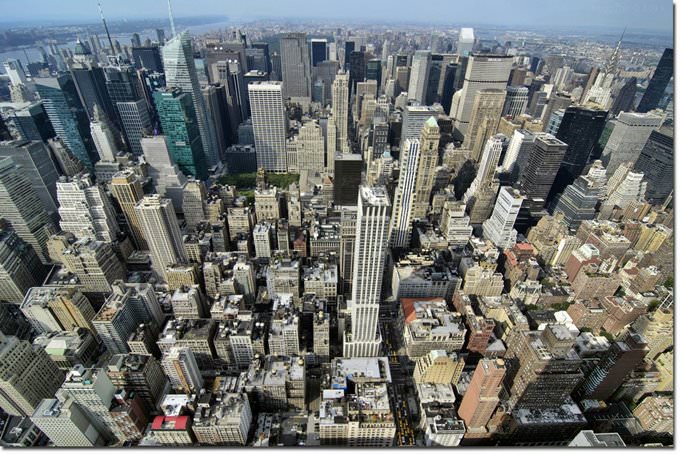 1.
Experienced travelers advise to set off to the Manhattan island early spring or autumn as these periods feature the most amiable weather conditions. Summer will spoil the leisure with extreme heat however exactly during the summer period the island celebrates numerous holidays and festivals.
2. Manhattan should better be cruised on foot as it is a perfect way to visit the most significant landmarks and sights. Besides, some central streets are free of city traffic being totally pedestrian areas.
3. The optimum means of public transport is underground. The territory of the Manhattan island can be easily cruised by bus. The underground operates till late night. However tourists are not advised to travel alone by underground after 23.00.
4. Those wishing to rent a car should keep in mind that during the week the roads are rather jammed with vehilces. Reaching the city center by car is almost impossible. Many travelers prefer to leave their vehicles in the remote areas and to reach the city center by underground. Weekends the traffic is not as heavy on the central roads however the jams are quite possible.
5.
Travelers should be watchful and keep a sharp look for their personal things. In public crowded areas one may easily turn a victim of pickpockets and jostlers, that is why one should not keep valuables and substantial sums of cash by oneself. One should avoid being engaged in communication with strangers and use private services no matter how tempting the offers would be. Copyright www.orangesmile.com
6. Drinking of alcohol is allowed for 21 year olds and older thus setting off to a restaurant, bar or a night club young people should have documents of identification. Alcohol and spirits can be bought in specialized stores as well.
7. Manhattan bans smoking in public places. Heavy fines are charged for the ban violation. Close to every shopping and entertaining center, public institution and restaurant one will find specially equipped smoking areas. The price of tobacco goods is rather high. That is why it is reasonable to be backed up with necessary packs of cigs for the tour.
To choose a proper place to eat among numerous restaurants of Manhattan is rather challenging, however there are acknowledged leaders which won the attention and affection of tourists from …
Open
8.
Restaurants and bars welcome tipping. The amount of tips should be up to 10 – 20% of the total order sum. Hotel maids are commonly rewarded with 1 to 5 USD tips. Taxi service is commonly rewarded with 10 – 15% of the total trip cost.
9.
Photo and video recording is not allowed in some museums and on the territory of some landmarks thus the rules should be specified in advance. Some museums allow photo and video recording at extra cost.
Preparing your trip to Manhattan: advices & hints - things to do and to obey You can re-publish this content with mandatory attribution: direct and active hyperlink to
www.orangesmile.com
.
What to visit being in Manhattan - unique sights
Empire State Building
From the series
"Breathtaking high-altitude observation points with panoramic views on cities"
Check on the map:
Distance from Manhattan center - 5 km.
The large deck is overlooking the most famous sights of New York. Manhattan and Brooklyn Bridge are perfectly visible. You can see roofs of nearby houses, as well as tanks with fresh water installed on top of buildings. It is particularly amazing to admire the surrounding streets during warmer months, as there are gardens and greenhouses, as well as great recreation areas on the roofs. You can make spectacular pictures of the Hudson and Jersey City located on the opposite side of the district, while standing on a deck. …
Read further
Hearst Tower
From the series
"Elegant architectural structures for fans of skywalks"
Check on the map:
Distance from Manhattan center - 7 km.
The Hearst Tower consists of 46 floors and is by no means the highest in the city, but its appearance is undoubtedly the most outstanding. The construction of the surprising skyscraper was completed in 2006. Works lasted for three years. The height of the sight is 182 meters. Currently, the most beautiful skyscraper in New York houses offices of various large companies, but active travelers easily manage to get inside the legendary skyscraper and admire views of Manhattan. …
Read further
North Brother Island
From the series
"Abandoned places of the Earth with distinct marks of civilization"
Check on the map:
Distance from Manhattan center - 14 km.
Fans of walking through the deserted places have to visit Island North Brother in the United States. This island is located near the airport of La Guardia. Since the late 19th century, New Yorkers tried to avoid the island. Some do not run the risk of walking on it even these days. In 1880, the large hospital was opened here. There were patients with the most dangerous and contagious diseases: typhoid, smallpox, scarlet fever, and leprosy. For years, an unauthorized entry to the territory of the island was not admitted. The hospital has existed here until the 30s of the last century. …
Read further
Photos of Manhattan
Services search (pharmacy, police, parking, banks) on Manhattan map
Tips for the cities around Manhattan
Travelling to Manhattan - advices and tips. What should be provisioned in advance, the rules you might want to follow, and the things you better avoid doing in Manhattan. We help you to make your trip smooth and easy, with no unexpected surprises.