Preparing your trip to Philadelphia: advices & hints - things to do and to obey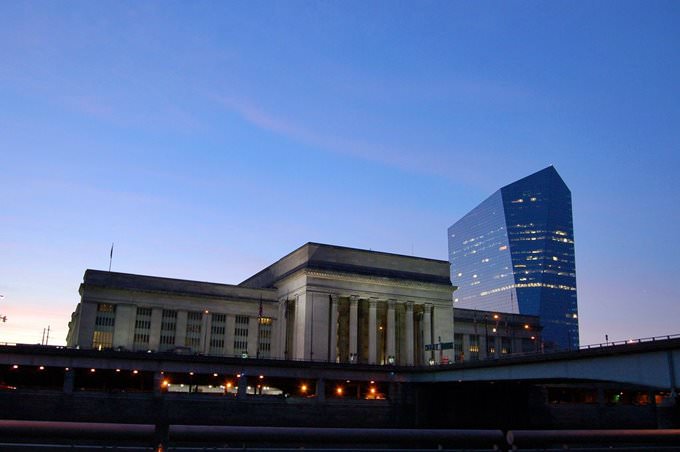 1. Mains voltage is 110 V; the standard American-style outlet is usual for hotels. Before the trip be sure to check the compatibility of electrical appliances and take adapters for gadgets.
2. It is customary to leave a tip in local restaurants and cafes; it is usually quite high and make out 18-20% of the total bill. In some large restaurants a service charge is included into the total order; in this case, there would be 'gratuities' or 'tips' mark in the check.
3. All public places are non-smoking, so you should pay special attention to signs. As a rule, there are smoking areas close to all major venues and entertainment places. Heavy monetary fines are charged in case of rule violation.
4. When going on holiday be sure to take a copy of the identity document; it will help you to solve any misunderstandings easily. In particular, it is useful to young people who expect to purchase tobacco and alcohol, as it's prohibited to sell them to persons under 21 years.
5. Holiday-makers should take into account that in the large restaurant tables are booked advance, especially in popular restaurants where there are lots of visitors in evenings. Also take care about buying tickets for various entertainment events well in advance, as it will eliminate the need to stand in long queues. Copyright www.orangesmile.com
6. Drivers should be aware that it isn't easy to find parking place in the city. Parking is forbidden on some streets, while other places are limited by strict time limits. Rent a car would be beneficial only to those who travel as a great company and plan to visit different areas of the city.
7. Philadelphia has the well-developed public transport system; it is possible to move freely throughout the city. It's necessary to buy train tickets in advance; they are sold in kiosks close to all stops of public transport.
This city is a large metropolis, a financial, industrial and cultural center of the United States. Wide choice of attractions, numerous entertainments and friendly atmosphere make this city …
Open
8. Holiday-makers should take into account that calls from the hotel are very expensive. If you need to call in another city or country, it would be better to use special street payphones. They are situated in all busy tourist areas.
Preparing your trip to Philadelphia: advices & hints - things to do and to obey You can re-publish this content with mandatory attribution: direct and active hyperlink to
www.orangesmile.com
.
What to visit being in Philadelphia - unique sights
Kingda-Ka
From the series
"The Most Thrilling Roller Coasters in the World"
Check on the map:
Distance from Philadelphia center - 65.4 km.
Huge speed allows the small train to climb on top of the tower of 139 meters height; after that it is rapidly slipping down under the influence of gravity. It's worth noting that the tower has a 90-degree rise, so thrill is guaranteed to fans of roller coasters. A few years after opening, Kingda-Ka remained the highest in the world, but recently it yielded to another unique ride. An opportunity to enjoy the great speed and feel the freshness of the air, being at a great height, attracts a huge number of people. In season Kingda-Ka rides about 1,400 people hourly. In 2009, the ride had to close, because a high metal tower was struck by lightning during a storm. However, it was quickly repaired. The ride has been tried by millions of people from all corners of the planet. …
Read further
Serpentine Water Park
From the series
"The Greatest and Fanciest Water Parks"
Check on the map:
Distance from Philadelphia center - 64.6 km.
In New Jersey, travelers will have an opportunity to visit Serpentine water park. Those who are afraid of snakes have to be careful visiting it. The main feature of this water park is a huge slide shaped as a king cobra. This design looks pretty scary. …
Read further
City tours, excursions and tickets in Philadelphia and surroundings
Photos of Philadelphia
Services search (pharmacy, police, parking, banks) on Philadelphia map
Tips for the cities around Philadelphia
Travelling to Philadelphia - advices and tips. What should be provisioned in advance, the rules you might want to follow, and the things you better avoid doing in Philadelphia. We help you to make your trip smooth and easy, with no unexpected surprises.