Preparing your trip to Massachusetts: advices & hints - things to do and to obey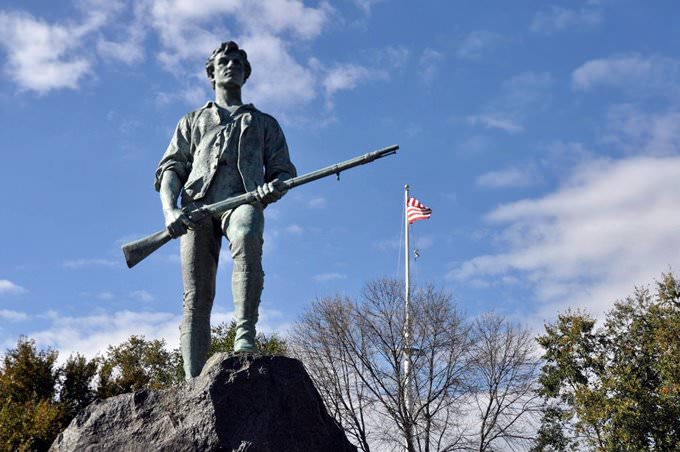 1. The quite pleasant weather is common to the state; in summer months temperatures are rarely higher than +25°C, and in winter heavy frosts are rare. However, the state is characterized by a fairly humid climate with a large amount of precipitation in winter and summer. Going for a long walk, don't forget to take an umbrella.
2. It is convenient to travel around metropolitan area of the state by public transport. Those who expect to move a lot and visit distant cities are recommended to rent a car, as it offers travelers an opportunity to move freely throughout the territory of Massachusetts.
3. Local roads are usually relatively free of traffic. The fact is that the state's population density is low, so jams on intercity roads are rare. Driving can be significantly hampered only on main roads of major cities.
4. Massachusetts, as well as in other states of the country, has strict laws regarding sales of alcoholic beverages and tobacco products. You can buy them only in specialty stores; these items are available only to adults.
5. However, tobacco is an important national symbol, so many travelers buy it as a memorable gift. In search for better tobacco and cigars it's worth to go to one of the specialty stores; there are such shops literally in all major cities. Copyright www.orangesmile.com
6. Those who hope to explore local natural attractions have to remember that nature is one of the most important statures for indigenous people. You can go for a walk through the nature reserve only being accompanied by a guide; a tent and roost could be set only in specially designated areas.
7. Massachusetts will surprise fans of gastronomic tourism. There are lots of famous restaurants and bars with honor awards. A significant portion of these dining places differs with quite affordable prices, so even budget travelers would enjoy visiting local diners.
Travelers can find restaurants of different traditions in each city of the state. Massachusetts is home to many legendary restaurants that are known far beyond the country. The state is home …
Open
8. In addition to English, some locals are fluent in Spanish and French. Indigenous people treat visitors quite friendly, so it is always possible to ask for help.
Preparing your trip to Massachusetts: advices & hints - things to do and to obey You can re-publish this content with mandatory attribution: direct and active hyperlink to
www.orangesmile.com
.
What to visit being in Massachusetts - unique sights
Orpheum Theatre
From the series
"Deserted Places Causing the Feeling of Chill"
Check on the map:
Distance from Massachusetts center - 62 km.
In the US city of New Bedford, you can visit the abandoned Orpheum Theatre. Its opening took place in 1912. At that time, it was a true architectural masterpiece. Surviving fragments of the decoration of the old theater represent skilful stucco, elements of artistic painting, and fine reliefs. The theater has worked for 47 years. The last performance took place there in 1959. …
Read further
City tours, excursions and tickets in Massachusetts and surroundings
Photos of Massachusetts
Services search (pharmacy, police, parking, banks) on Massachusetts map
Tips for the cities around Massachusetts
Travelling to Massachusetts - advices and tips. What should be provisioned in advance, the rules you might want to follow, and the things you better avoid doing in Massachusetts. We help you to make your trip smooth and easy, with no unexpected surprises.