Preparing your trip to Cambridge: advices & hints - things to do and to obey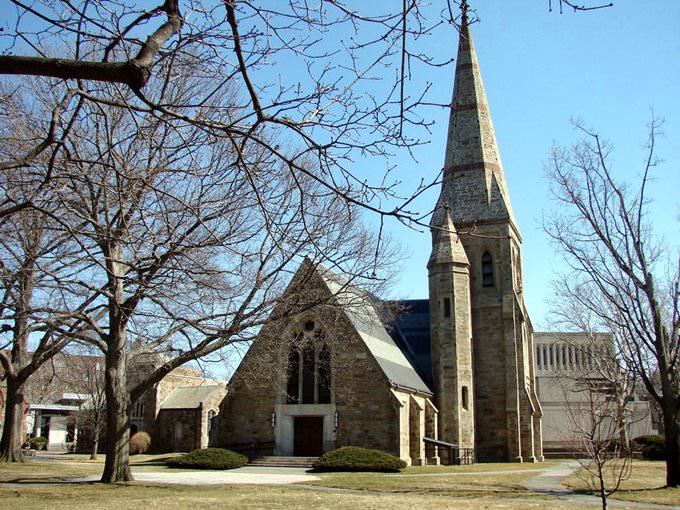 1.
The most beneficial way to make international phone calls is to use special pay phones, which can be found close to public transport stops, major shopping centers and government agencies. These phones are operated by credit or special plastic cards.
2. The majority of hotels, restaurants, cafes and other public places are equipped with free Wi-Fi. However, some institutions may charge a small fee for this service.
3. Line supply voltage in the majority of hotels is 120V. Local hotels are equipped with the standard American-style wall sockets. Make sure to check the compatibility of the appliances that you plan to take before the trip. You may need special adapters. Some hotels have adapters that are available upon request, or you can purchase them in any special store.
4. Shopping malls, supermarkets, restaurants and hotels are equipped with a system of non-cash payments. Therefore, it is not necessary to bring large amounts of cash with you. Credit cards of the international class, such as VISA, American Express, MasterCard, Japanese Credit Bureau, Dinners Club and Discover are accepted virtually everywhere.
5.
Shops and shopping centers open no later than at 9:30 am and serve visitors to5:30 – 6:00 pm. Some large shopping centers are closed much later, at 9:30 - 10:00 pm. During the daytime some shops can close for a small lunch break. Saturday and Sunday are considered the days off. Copyright www.orangesmile.com
6. Travellers should remember that alcoholic beverages and tobacco products can only be purchased in specialized trade pavilions. The sale of alcohol to persons under the age of 21 is not allowed, so in order to avoid confusion young people should take a copy of an identity document.
7. Don't forget to leave tips in restaurants and cafes. In many dining places they are already included in the total bill. In small restaurants and cafes tips can be 15-18% of the total, and in prestigious restaurants their amount will be at least 20% of the total bill. Taxi drivers, porters and maids at your hotel, as well as other people engaged in the service sector, should also receive a small reward.
Tourists will find dining facilities of different directions in Cambridge. Both locals and visitors are usually fond of Annas Taqueria, a popular restaurant dedicated to Mexican cuisine. The …
Open
8.
Bus remains the main form of public transport, and taxi is the most expensive way to move around the city. Travellers, who expect to use public transport, should get enough paper money in small denominations and coins. Charge is usually not given in buses.
9.
The city is very convenient to travel by bike. Visitors can easily rent one of in numerous rental agencies. As a rule, these rental centers are located near hotels, so everyone can easily rent a bike.
Preparing your trip to Cambridge: advices & hints - things to do and to obey You can re-publish this content with mandatory attribution: direct and active hyperlink to
www.orangesmile.com
.
What to visit being in Cambridge - unique sights
Orpheum Theatre
From the series
"Deserted Places Causing the Feeling of Chill"
Check on the map:
Distance from Cambridge center - 62.3 km.
In the US city of New Bedford, you can visit the abandoned Orpheum Theatre. Its opening took place in 1912. At that time, it was a true architectural masterpiece. Surviving fragments of the decoration of the old theater represent skilful stucco, elements of artistic painting, and fine reliefs. The theater has worked for 47 years. The last performance took place there in 1959. …
Read further
City tours, excursions and tickets in Cambridge and surroundings
Photos of Cambridge
Services search (pharmacy, police, parking, banks) on Cambridge map
Tips for the cities around Cambridge
Travelling to Cambridge - advices and tips. What should be provisioned in advance, the rules you might want to follow, and the things you better avoid doing in Cambridge. We help you to make your trip smooth and easy, with no unexpected surprises.