Preparing your trip to Madrid: advices & hints - things to do and to obey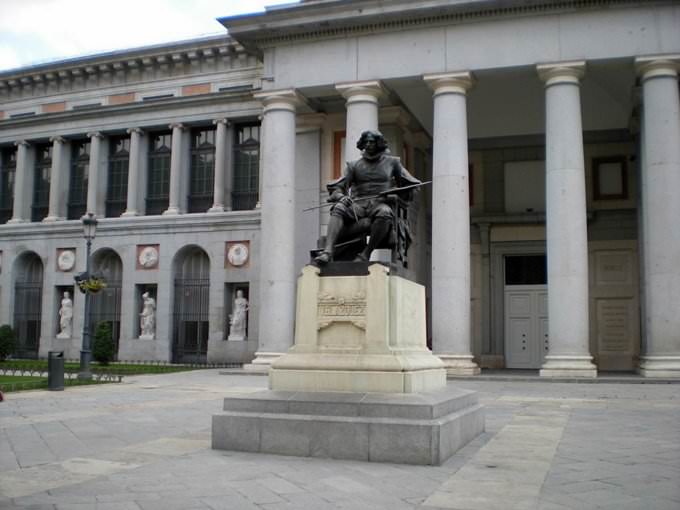 1.
The system of buses is very well-developed in the city, so travelers can easily get to any area of Madrid by public transport. If you plan to travel frequently, you can purchase a special pass from the driver.
2. In order to rent a car, you will need to have a credit card, a passport and an international driving license. By the way, the age of a renter must be at least 21 years.
3. Car rentals located near railway stations are considered the most advantageous ones.
4. Those tourists, who plan to visit museums and cultural events, are advised to purchase Paso del Arte cart. It entitles you to a discount for buying tickets to museums, as well as free admissions to some cultural institutions.
5.
Besides incentives while purchasing museum tickets, Madrid Card entitles you to free travel on buses and subway. The validity period of such card can be selected by the buyer and ranges from 1 to 3 days. Copyright www.orangesmile.com
6. While making a walk, it is recommended to bring a copy of your identity card or a hotel card.
7. Do not make trips to remote areas of the city alone. It's better to observe them together with a guide and a tourist group.
Palacio de Cibeles, Almudena Cathedral, Museum of Natural Sciences, Santiago Bernabeu Stadium, Puerta de Alcala, as well as many others, they all become the world's cultural heritage objects and remain as iconic monuments for Madrid …
Open
8.
You should be especially careful on sidewalks. One of the most common methods of burglary here is "tyrone" - motorcyclists snatch bags from passers-by on the go.
9. Special telephone booths or communication cabins are the most beneficial way to make phone calls to other countries. The phone calls made in the hotel will be the most expensive ones.
10.
Do not take pictures of local people without their permission. Also it's restricted to make photos of some strategically important objects - the metro station, bridges, government buildings and facilities located in the port area.
Preparing your trip to Madrid: advices & hints - things to do and to obey You can re-publish this content with mandatory attribution: direct and active hyperlink to
www.orangesmile.com
.
What to visit being in Madrid - unique sights
Tunel De Guadarrama
From the series
"The greatest tunnels in the world"
Check on the map:
Distance from Madrid center - 49.4 km.
It is much easier to get from one city to another now as travel time reduced to a few minutes after the opening of the tunnel. As a result, Guadarrama became the centre of active travellers' attention. Construction of the tunnel commenced in 2002 and lasted a little less than 5 years. Huge material, manpower and time costs are fully offset by the urgency of the tunnel. It takes about 10 minutes to get from Madrid to Valladolid. …
Read further
Semana Santa
From the series
"Most enchanting and vibrant festivals"
Check on the map:
Distance from Madrid center - 30.4 km.
Only at first sight such events may seem boring. The solemn processions always attract a huge number of spectators. The central place in the processions belongs to pasos - huge platforms with statues of the saints. Parade participants dressed in festive robes carry pasos through the city streets. While waiting for the solemn procession everyone can enjoy holiday treats. There are always small fairs next to the main streets. …
Read further
City tours, excursions and tickets in Madrid and surroundings
Photos of Madrid
Services search (pharmacy, police, parking, banks) on Madrid map
Tips for the cities around Madrid
Travelling to Madrid - advices and tips. What should be provisioned in advance, the rules you might want to follow, and the things you better avoid doing in Madrid. We help you to make your trip smooth and easy, with no unexpected surprises.