Preparing your trip to Lviv: advices & hints - things to do and to obey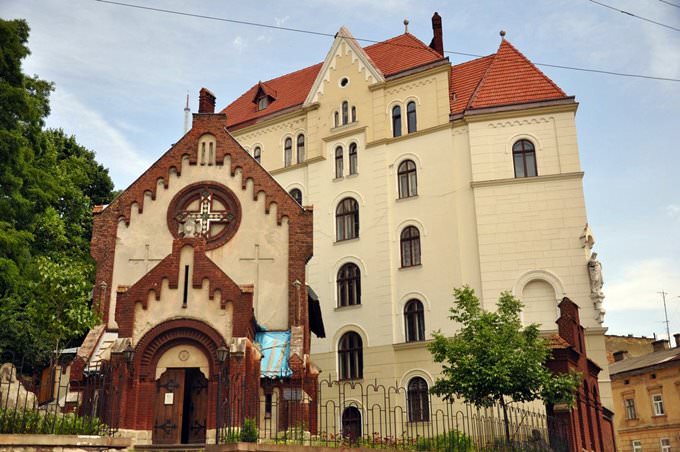 1.
Smoking tourists should take into account that local trains and buses are non smoking. For violating the smoking ban one will be charged with fees. One should pay attention to the restrictive signs placed in the streets. As a rule, near the government bodies and public establishments there are specially equipped smoking areas.
2. Lvov is a perfect destination for prudent tourists as the city offers a great variety of comfortable hostels. The hostel accommodation will cost from 10 to 15 euro per night. Many hostels are scattered around the city center.
3. Local restaurants also feature attractive pricing, the budgetary eating places are set at every turn. As a rule the upscale restaurants are placed in close vicinity of landmarks and monuments, the remote areas of the city will stun the guests with a selection of cafés, bars and pubs.
4. The time constrained tourists may be recommended to make a city tram tour. Almost every tram route goes through the significant places and landmarks of the city. The tram trip will turn into exciting experience. The tram ticket should be bought directly from the tram driver, then the ticket should be clipped.
5.
The main transport means in Lvov is taxi. Tourists first visiting the city are recommended to call for official taxi services as this will help to specify the pricing. Then one can call for private taxi services which will cost 30 to 50% less than official services charge. However the unaware tourists may be charged with higher rates. Copyright www.orangesmile.com
6. One should undoubtedly visit one of the touristic centers. One of them is placed directly near the railway station. Tourists will be offered a vast choice of guides and city maps which will turn of great help for every tourist.
7. Local people are respectful towards city guests however they give preference to the native language. Tourists should learn several phrases in Ukrainian as it will show their respectful attitude towards local people and will set connections with them.
Lvov is an ancient city of unique cultural traditions and of unspeakable charming beauty. Annually the local people enjoy numerous exciting events and fests. The Annual City Beer Festival, …
Open
8.
The shopping addicts will be stunned with pricing in local shopping centers and boutiques. The prices are lower than in other cities of the country. At the same time the quality of the goods is still rather high. Souvenirs and promotional gifts should better be bought on the markets meanwhile trendy outfits and elite perfumes should better be bought in upscale shopping centers.
Preparing your trip to Lviv: advices & hints - things to do and to obey You can re-publish this content with mandatory attribution: direct and active hyperlink to
www.orangesmile.com
.
Photos of Lviv
Services search (pharmacy, police, parking, banks) on Lviv map
Tips for the cities around Lviv
Travelling to Lviv - advices and tips. What should be provisioned in advance, the rules you might want to follow, and the things you better avoid doing in Lviv. We help you to make your trip smooth and easy, with no unexpected surprises.