Preparing your trip to Krakow: advices & hints - things to do and to obey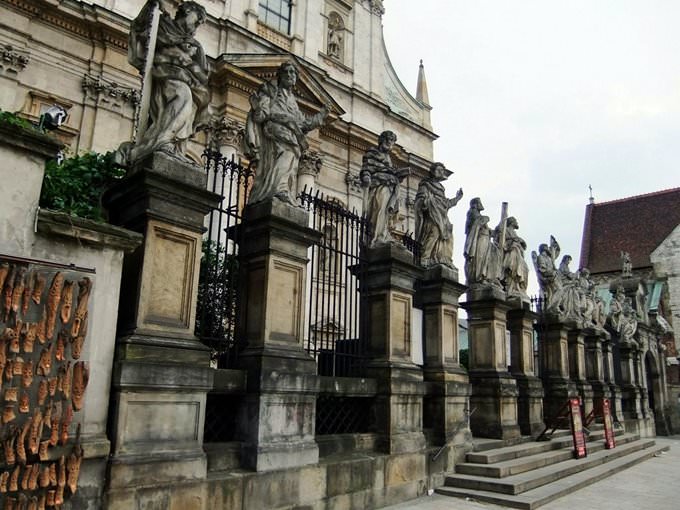 1.
The amount of tips in local cafes and restaurants estimates 10%, but leaving a smaller sum is also acceptable.
2. Students are advised to purchase a special ISIC card, which allows you to get discounted rates for various excursions. Typically, the cardholder can save up to 50% of cost.
3. During summer holidays many campuses work as hotels. They will be a real help for those who want to save on accommodations, as there are not many hotels in the city.
4. market Square is the best place to search for souvenirs as best souvenir shops are located here.
5.
Most museums allow taking photos and making videos for additional fee, so before the excursion starts you should ask whether you can take a camera with you. Copyright www.orangesmile.com
6. Local motorists follow the traffic rules carefully, so pedestrians and those tourists, who expect to rent a car, should also be very careful and pay attention to road signs.
7. Currency is best to be exchanged in «Kantor» offices. Here you can exchange nearly any type of money, and the percentage of commission for exchange will be minimal.
Those who want to throw an unforgettable shopping in Krakow, should definitely visit Sukiennice market. It is historical, laid back in 1257 and can safely be considered one of the oldest …
Open
8.
The majority of banks and government agencies work from 9:00 to 18:00. Saturday and Sunday in most agencies are days off.
9. Weekdays are the best time to make phone calls to other countries. On weekends calling rates may be increased by half.
10. Medications are better to be purchased in advance and taken with your belongings. It will be hard to find the medicines that are sold freely in your native country in local pharmacies.
11.
Smoking can be prohibited in areas with large concentration of people, so it's worth paying attention to prohibition signs. The penalty for violation of public order is a large fine.
Preparing your trip to Krakow: advices & hints - things to do and to obey You can re-publish this content with mandatory attribution: direct and active hyperlink to
www.orangesmile.com
.
City tours, excursions and tickets in Krakow and surroundings
Poland: travelling advices
9. If you want to ride a taxi, you have to order a car in advance. It is difficult to grab a car on the street. Ride sharing is not practiced in the country. Prices on private driver services are greatly inflated.
10. The majority of Poles understand English, but they will rather agree to help if you can say a few phrases in Polish.
11. Servings at local restaurants are usually so large that you can order one dish for two.
12. Tips in cafes and restaurants can be left at your discretion, but foreign guests are encouraged to thank the waiters for their work with a small reward. …
Open
Photos of Krakow
Services search (pharmacy, police, parking, banks) on Krakow map
Tips for the cities around Krakow
Travelling to Krakow - advices and tips. What should be provisioned in advance, the rules you might want to follow, and the things you better avoid doing in Krakow. We help you to make your trip smooth and easy, with no unexpected surprises.