Cuisine of Odessa for gourmets. Places for dinner - best restaurants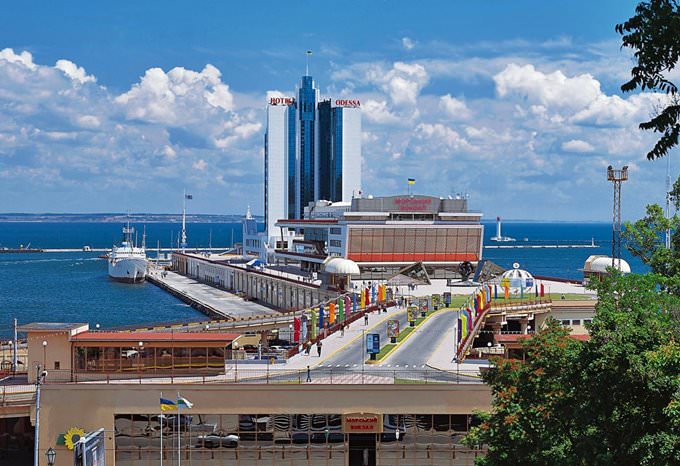 Odessa meets its guests with numerous gastronomy establishments of different trends. Tourists will find small cozy cafés for sweets addicts, numerous pizza houses for genuine Italian treat fans, several exotic eating houses for genuine gourmands and traditional restaurants for those travelers interested in ethnic cuisine. Among the most in demand restaurants of Odessa the Olio Pizza house is best worth attention of the city guests. The eating house offers genuine Italian pizza baked in a real oven. The house speciality is a real culinary masterpiece. Visitors can complement their meal with a speciality cocktail or a glass of astonishing wine.
Several years ago the city celebrated its two hundredth birthday. It was founded in 1794 by order of Catherine II. Odessa has always been the main port city of the Black Sea coast. Tourists …
Open
The Golden Fleece ("Zolotoe Runo") restaurant specializes in traditional European cuisine. Its visitors can set comfortable in soft cozy arm chairs. The hall of the restaurant is decorated in warm cream tones and shades. The menu of the eating house presents popular Ukrainian dishes. The guests will discover an excellent choice of treats of Italian and Spanish cuisine as well. One of the main features of the eating house is an impressive sizing of served treats.
The most attractive city café is the Je To café. Its interior is executed in the inimitable style of the 17th century. The hall of the café is filled with romantic cozy atmosphere, the guests are offered to try and taste speciality desserts and aroma coffee. In the evening the café is filled with music and regular visitors. That is why a table for dinner should be reserved in advance. Sweets addicts will love another cozy café named Confectionary ("Tsukernya"). Copyright www.orangesmile.com
Cultural life in Odessa is rich in original holidays and exciting festivals. Many of the events are of global significance and attract a heavy traffic of foreign tourists. One of such events …
Open
The café is as well decorated in the impressive style of foregone centuries. Its hall features antique furniture, paintings and live flowers. However visitors are attracted not only with the design of the interior but with a huge shining show window presenting a vast choice of delicious mouth wetting cakes and pies. To complement dainty sweet treats the visitors may order a cup of Brazilian aroma coffee or speciality fruit tea. The city center hosts a popular restaurant named "Basilik" which is a perfect location for a family visit greeting the guests with a vast choice of dainty treats.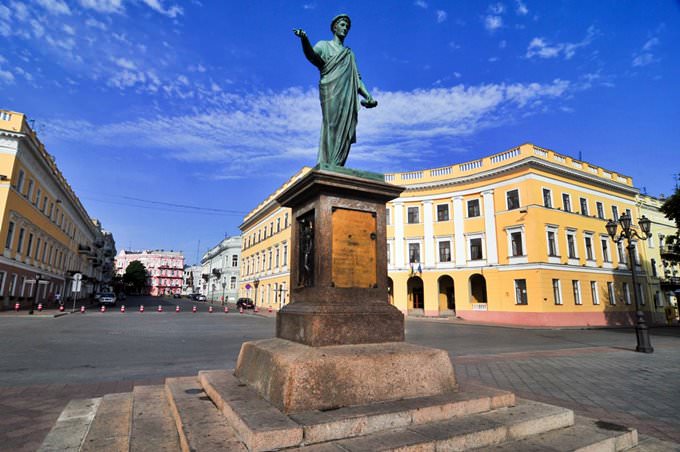 The menu of the restaurant offers excellent meat treats, sea foods delicacies as well as a huge selection of salads and desserts. Affordable pricing is one of the major advantages of the eating house. A legendary gastronomy destination of the city and its genuine landmark is a beer restaurant "Gambrinus". It has been serving city residents and its guests since 1883. Then the main visitors of the pub were mostly boatmen and dock workers. Though since that time many features of the restaurant have drastically changed, still the highest quality beer and exciting speciality treats are still there on the menu. The restaurant features a unique original interior design. Instead of tables the hall of the restaurant is equipped with huge oak casks and instead of chairs the guests of the restaurant are offered small barrels.
This guide to cuisine and restauraunt in Odessa is protected by the copyright law. You can re-publish this content with mandatory attribution: direct and active hyperlink to
www.orangesmile.com
.
City tours, excursions and tickets in Odessa and surroundings
Car rental on OrangeSmile.com
Odessa in photo set
Searching where to eat - restaurants and cafe on Odessa map
Cuisine and restaurants in the neighbours of Odessa
Travel notes on best cuisine and restaurants of Odessa (Ukraine) on OrangeSmile.com. Famous recipes and traditional dishes and courses in Odessa restaurants. Where to eat - our recommendations on popular places in Odessa, where you can taste delicious meal and also spend a good time with your friends.